:D We where out in the rain and snow the other day hunting bear,and as the norm not finding any bear... The wind was light and fairly constant from the NNE . We thought it would be a perfect time to do some Coyote calling.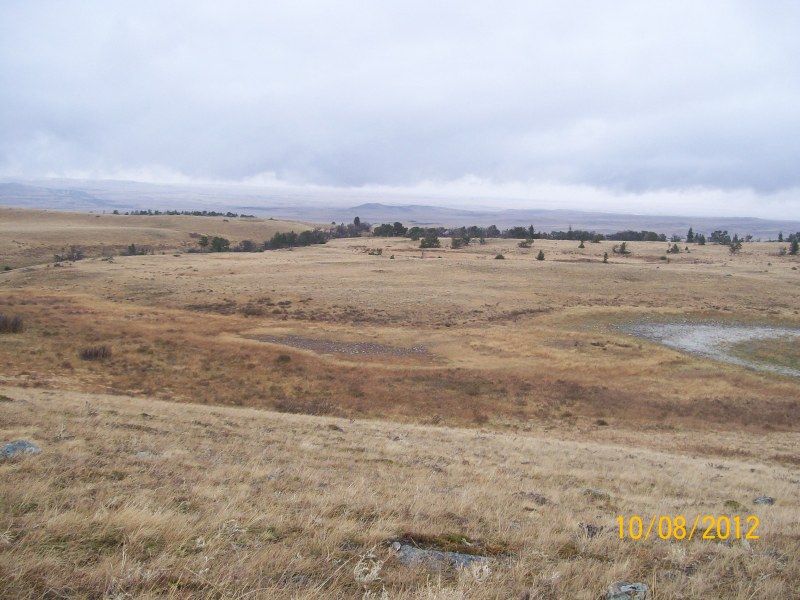 We set up three sets with out so much as a response and decided to drop down in elevation .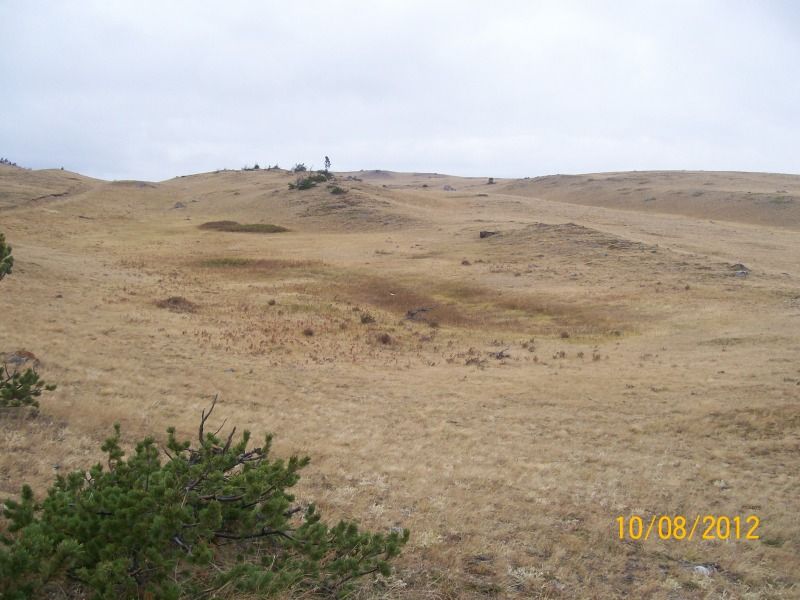 Calling for about 25 minuets when in the flat light appeared a nice dog from our right. He would run in for a bit then stop sit and watch us. 10 minuets of this and he was finally inside 150 yards. The two of us are on target but the boy is running the call. I was going to let him get closer but he suddenly turned and I thought he was going to bolt, later my boy said he was just squaring off to the call but I shot and whacked him in the ribs. I'm shooting my TC 22/250 with 52 gr bullets and was VERY surprised when he ran off at mock 3 speed and out of sight,crap.
I knew I hit it hard so we went out to look. NO blood anywhere in the grass. We went the general direction we saw him running and no sigh. We ran across a SMALL patch of snow and darned if there wasn't blood and tracks for the dog. We found him but he jumped a LARGE creek and died on the other side no way for us to get him or a picture. Darn the fur is JUST going in to prime. The FUN thing was when we were out looking for him we kept seeing flocks of geese landing out in what looked like just prairie. We walked out a Little farther and saw a Dirt dam, we investigated a little more and peeked over the top,BLACK with honkers!!! Back we trotted to get the Goose killing gear. All the way back out and formulated a plan. MOST prairie lakes like that will dry up to the center and leave big mud/rock flats and no way to sneak. Not this one the water was up to the dam with mud out to the back ,COOL. We split up one on each end of the 100 yard dam and jumped together.The light wind was blowing in our faces the geese broke and flew OVER US. NOW thats the FUN part. we each got 3 honkers with my reloads. 1 1/2 oz #2X#BB duplex steel shells. It flat out smacked them dead in the air .35 yards to 60 yards, punched the shot all the way through the BIG birds.All six had both wings broken,both legs crushed and most where shot in the head too. DEAD!!!
It sure was tuff dragging them back to the truck about 3/4 mile.