Well like a lot of my hunting trips;
We're standing in the dark at some cold boat ramp backing in a boat.This time of year it must be Goose hunting.
Well before sun up we have the "Cow" loaded down with decoys and shot gun shells heading up the black river looking for a likely place to set up for the day. A mile or so we found a secluded sand bar covered with honkers. Looks good I thought. We find a place to park the boat and spend the better part of an hour setting deke's and setting up the boat garage,AKA boat blind.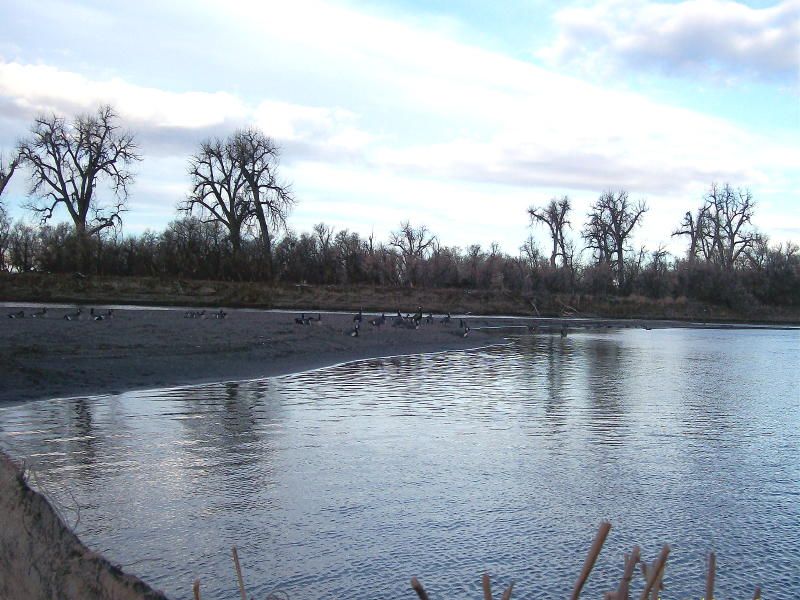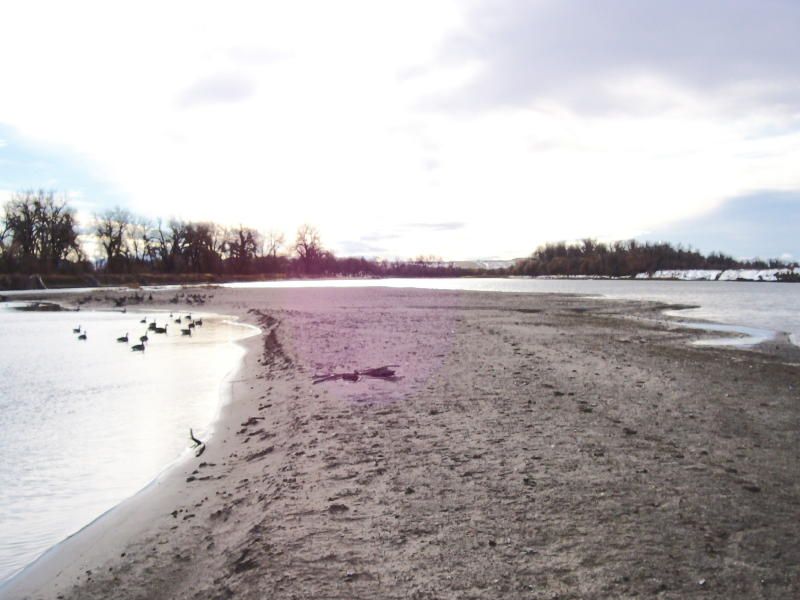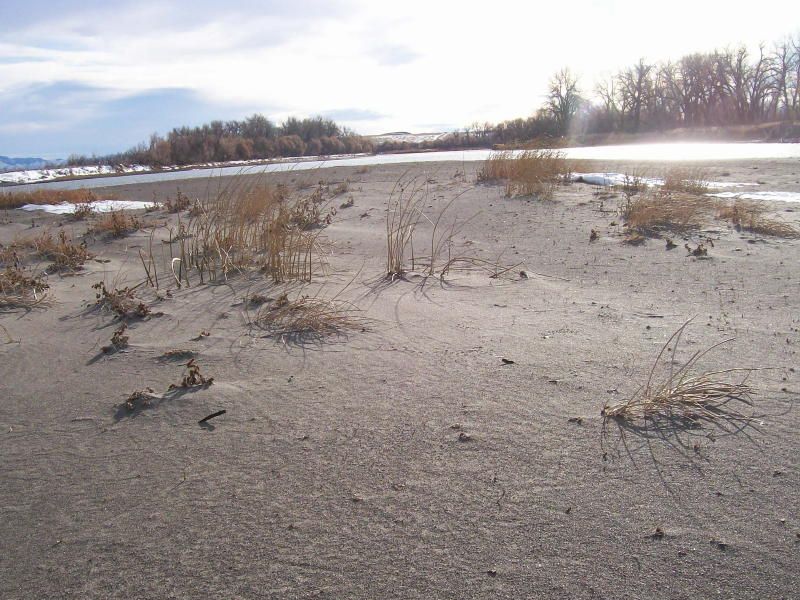 Thousands of geese start taking off all over the river to go feed Not a one flew over us. So we sit,and sit,and sit. Re set the deke's and set some more. We Knew when we landed in the dark the bar was covered in geese and some time they where going to come back, we sat some more. We had one goose come in and set his wings, I blasted it. A few moments late another one did the same thing My boy said "Take him" I pulled up and tried, To bad I hadn't jacked in a new shell... We sat some more.About 1:00 we could here geese and they where coming in. They cleared the trees with there feet stretched out wings cupped. We let'm have it, we had geese falling like rain. We would run the boat out and scoop them up in the net come back and shoot some more. I blasted one and the boy stopped me and said we had our limits , HUMM I guess we are done I said ,and the "Rain" stopped. We gathered them all up and counted yup we where finished. COOL packed it all up and went back.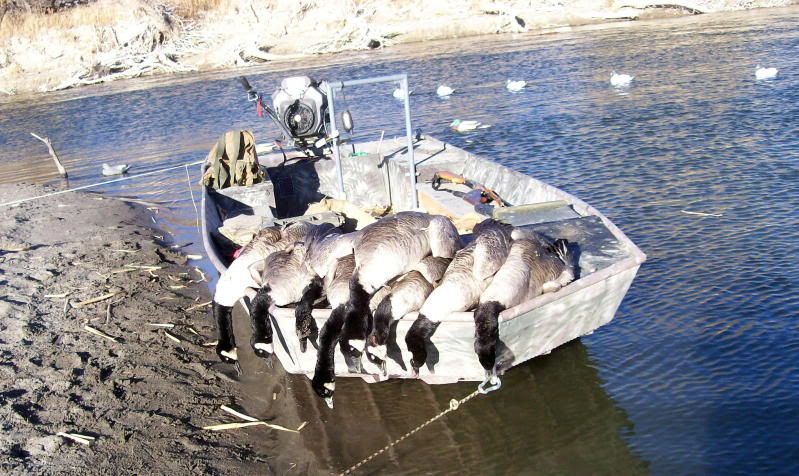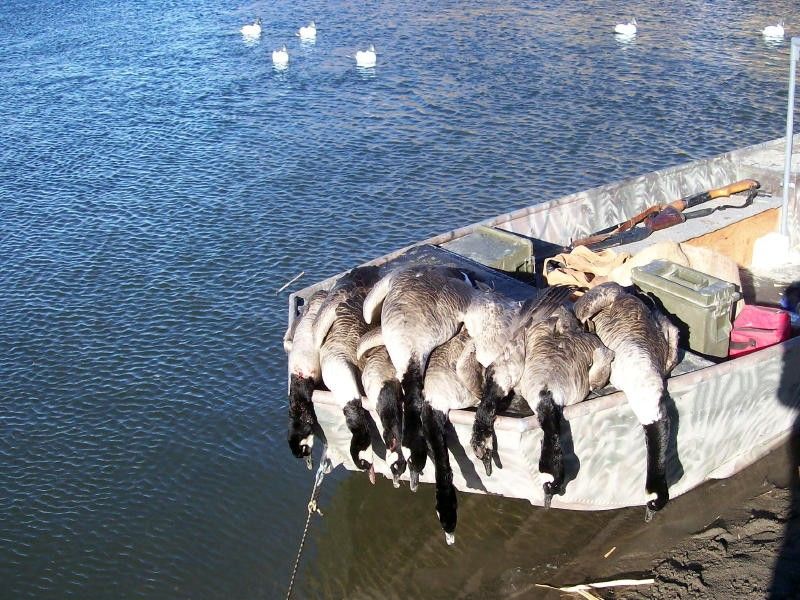 I'm thinking we will be back another cold dark day.