Went out to do a bit of scouting for a field that I knew geese were feeding in big time. Stopped in and chatted it up with the land owner.... Yep, got it !!
Thursday evening I get a call from a friend inviting me to hunt one of his favorite watering holes. Told him about the field and he said he'd be in for a good field hunt.
We got together early Friday morning and set up in the field. And what a good morning it was !! We were on the 'X' BIG TIME!!
The geese started coming in for breakfast around 8am and we were done before 845am. The flocks came in smaller groups, just the way we like them....... We were in the fields trying to pick up birds and they were still coming in to feed. We finished up and waited around for some ducks and took a bunch of pictures of the birds coming in.
We had a great time. Fun conversation about the missed shots and so on.....
Also had a great breakfast and caught up on conversation....
Here are some of the pictures from our day afield.....
The start of a great day
Part of the setup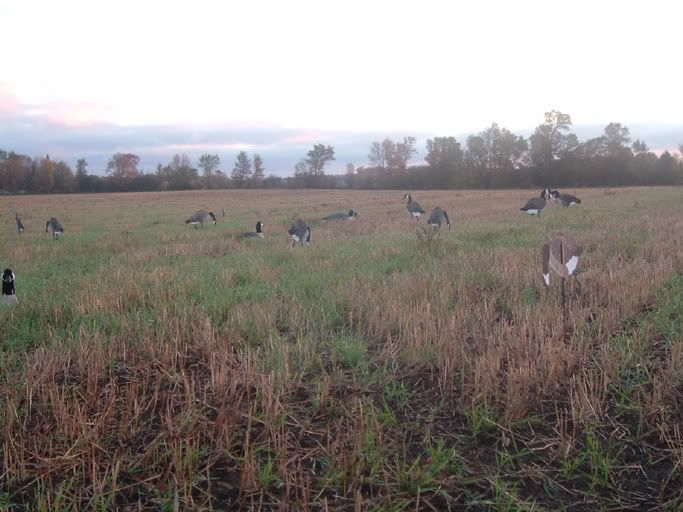 After it was said and done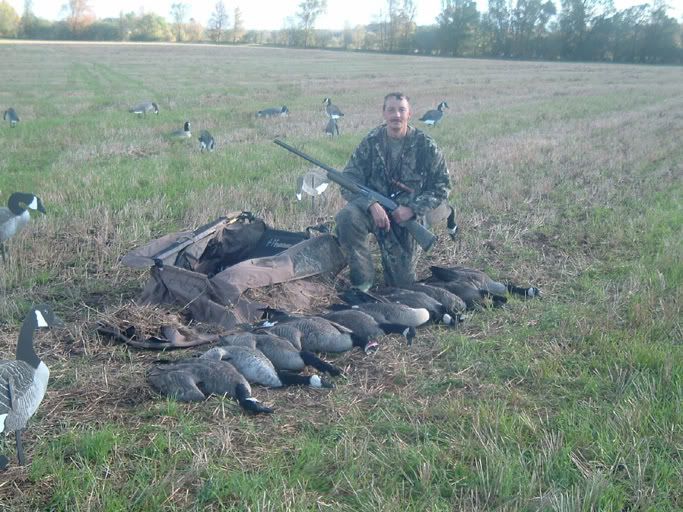 My good buddy quackwh0re with a big smile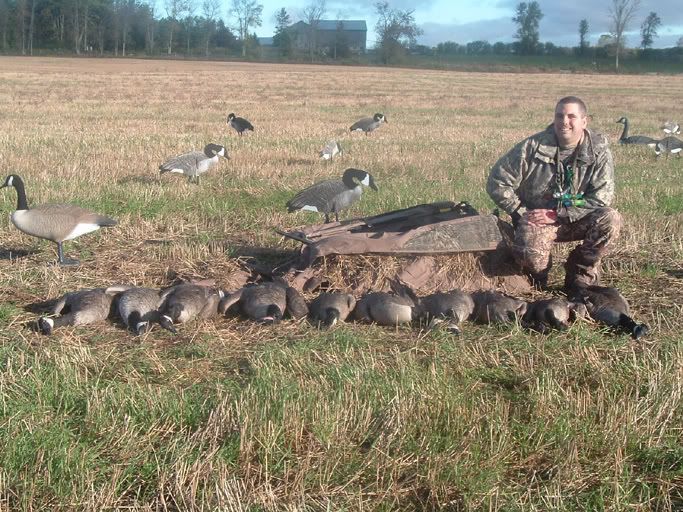 Watching the birds