This is an old trappers camp recipe that would utilize the cooked rice from the night before-and not waste anything. it was a one pot meal that started the day with eggs...and it will fill you up. Packed with calories for a long day of duck gunning!
#10 black iron pot
3~4 cups Pre-cooked rice
9 eggs
6 strips bacon
1/2 cup cubed ham or tasso
1/2 cup green onions
1/8 cup fine diced pickled jalapeno peppers
salt and black pepper to taste
in black iron pot, fry bacon till crisp over medium heat..set aside to cool. Do not burn fat!
crumble bacon and set aside: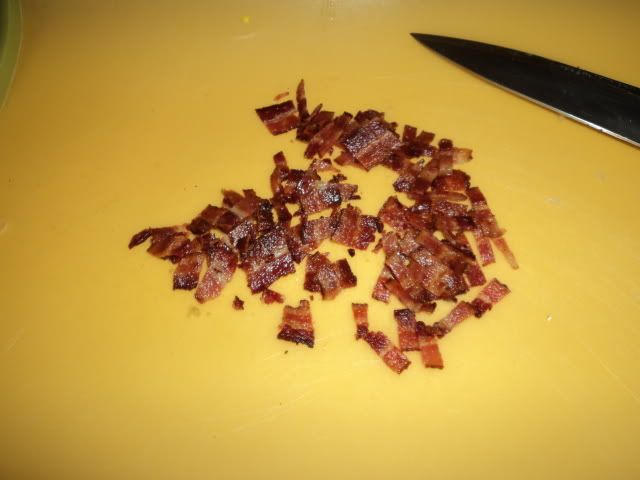 In bacon grease, fry ham (I did not have green onions on hand, and substituted white onion which I sauteed with the ham.)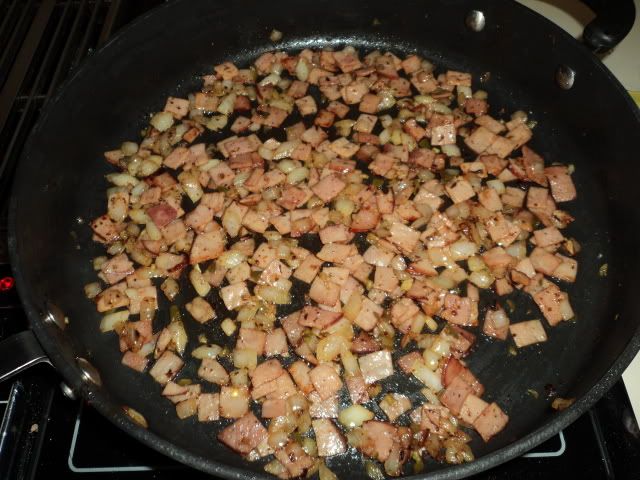 Add the jalapenos: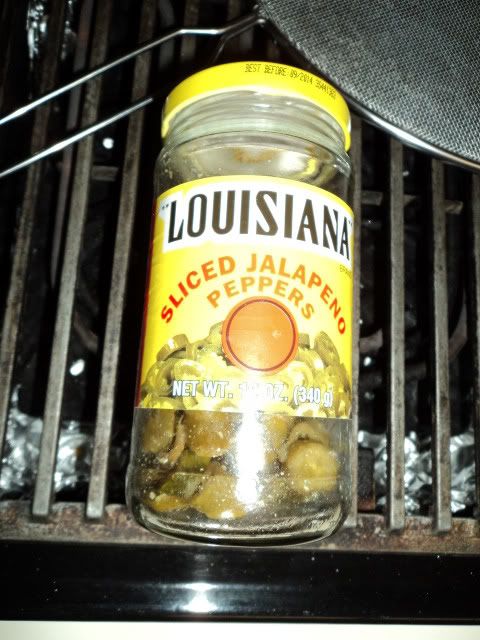 Crack in eggs...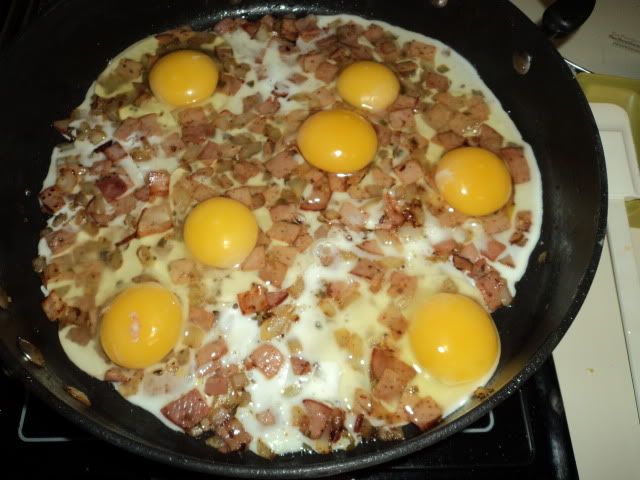 Cover and let whites cook 2 minutes...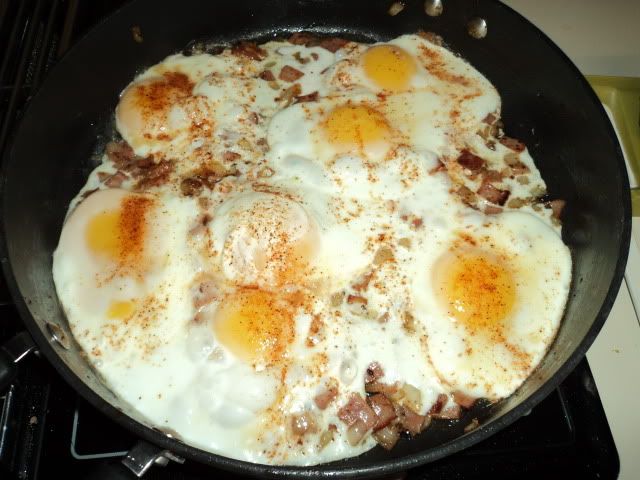 Dump in crumbled bacon: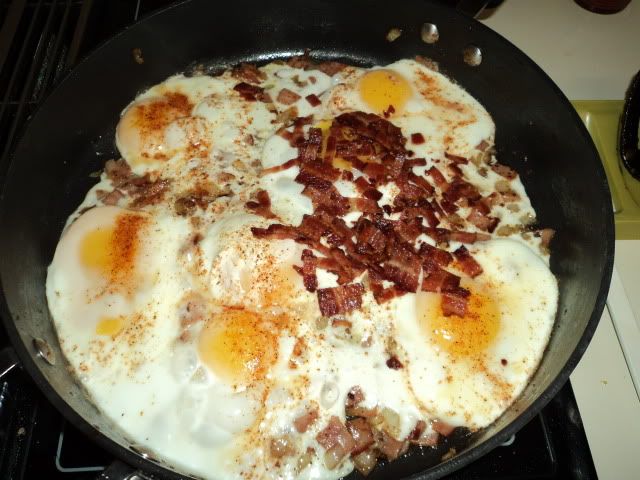 dump in cooked rice: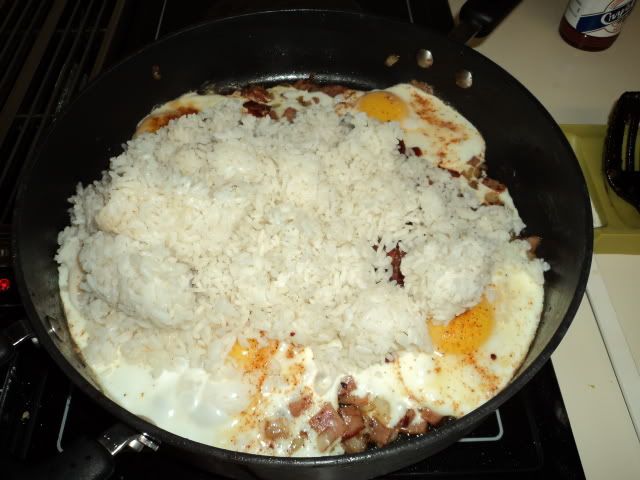 Stir to bust up yolks, and flip to cook egg in. serve with Louisiana hot sauce: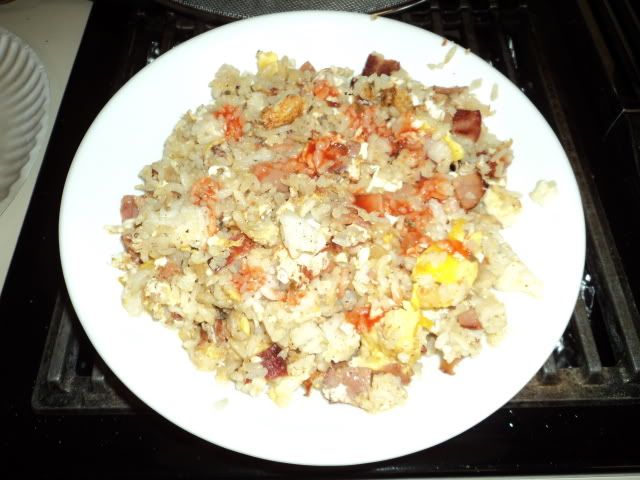 would have been more colorful if I had used green onions, but it was still good! Give it a try. It's a great duck blind meal too, you don't have to cook biscuits or worry with squished bread..