Guess what I just finished eating :mrgreen:
I used the tender loin of the goose breasts, basically the little finger length that is 1/3 as thick as a finger that lays up against the bone. But you can use leg meat, chopped up breast, etc...
I marinated it over night in the refrigerator. Then fried the goose meat at low/med heat to cook it until it starts to carmelize. Mean while, I had the hashbrowns frying. Once the goose meat is almost done I use the blender to scramble the eggs up and add it to the saute pan with heated olive oil in it (just enough to coat the surfaces including the sides while swirling it around). And once the eggs are almost done, I add the carmelized goose meat to it.
I like to use sharp Cheddar cheese, but use what ever you like, and add what ever other things like peppers, onions, mushrooms, etc...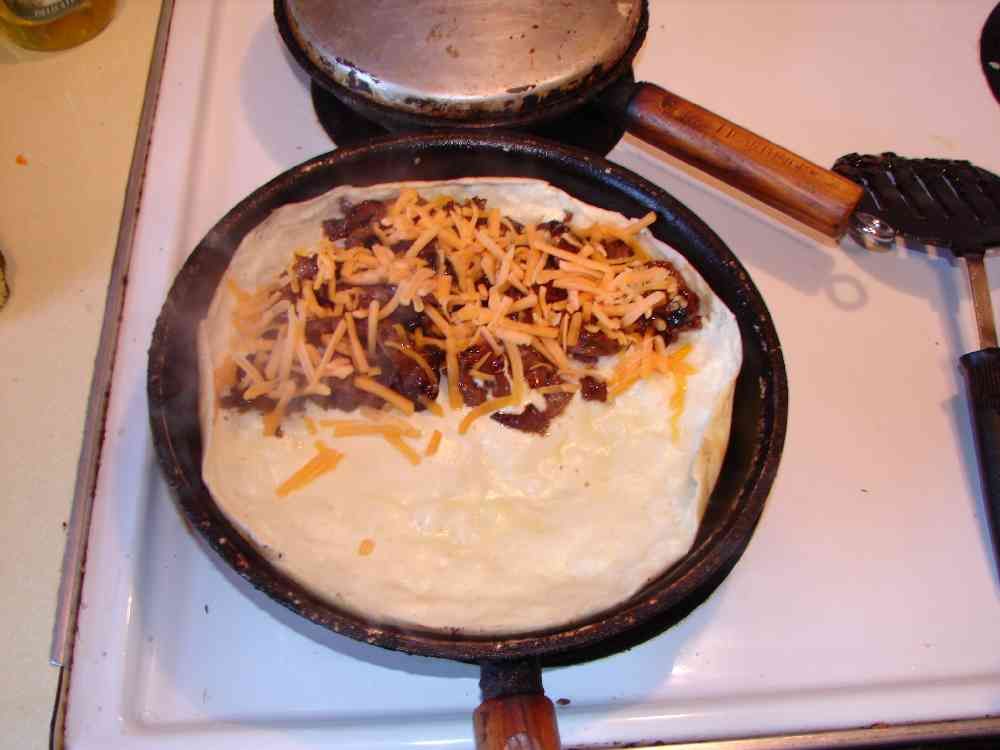 All served up Mmmmmmmmmm....