According to local Pittsburgh lore, Pittsburgh steelworkers would often bring hunks of meat for lunch, rather than sandwiches. When lunchtime came, they would slap the piece of steak against a slab of hot metal in the mill to sear a blackened exterior around a red, rare core - a cooking style now known as "Pittsburgh Rare." Even the area bars got into the act, serving up Pittsburgh Rare steak, followed by a "boiler maker," or shot of whiskey and a bottle of beer.
This is also sometimes called "Black and Blue"
I started w/ two 2.5" thick Filet mignon medallions. Coat both sides w/ a little EVOO (extra virgin olive oil) and w/ your favorite dry seasoning. (I use Emeril's essence, garlic salt and Lowery's steak seasoning)
Next place a cast iron pan (i use my wife's Great Grandmothers 100 y/o c/i pan) in the oven and pre-heat to 550 degrees. Be sure the oven comes all the way up to temp and the pan is HOT! Now turn stove top eye on high. Pull out the pan and place on eye.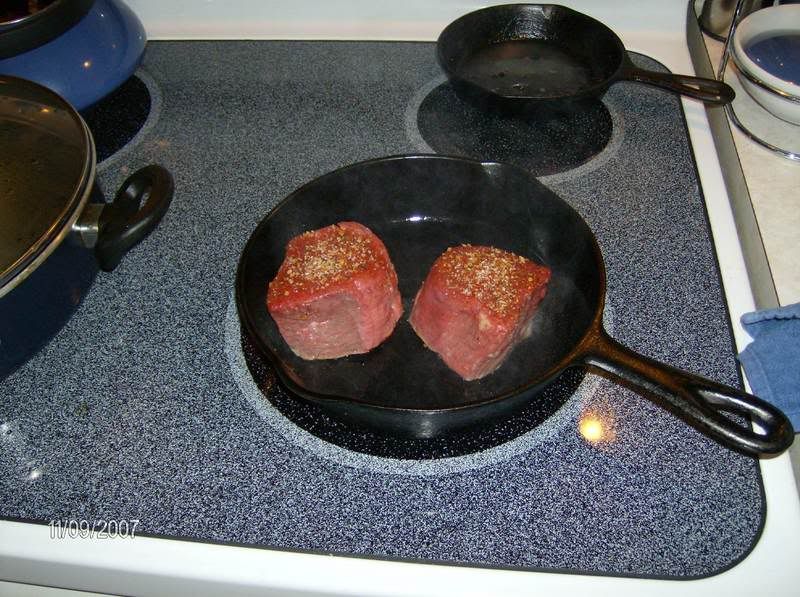 Cook the first side for 1-2 minutes (depending on how black you like the sear) and flip.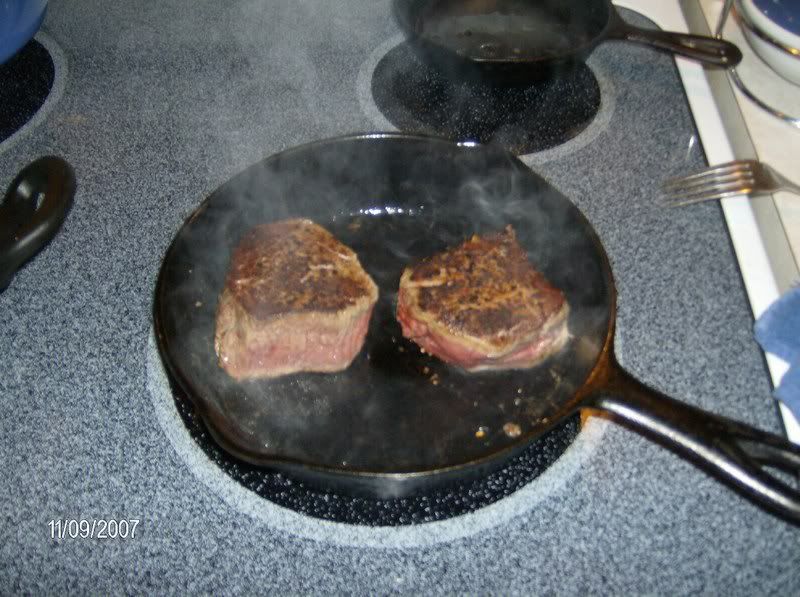 As soon as you flip the steak, place pan back inside 550 degree oven. Let cook for another 1-2 minutes.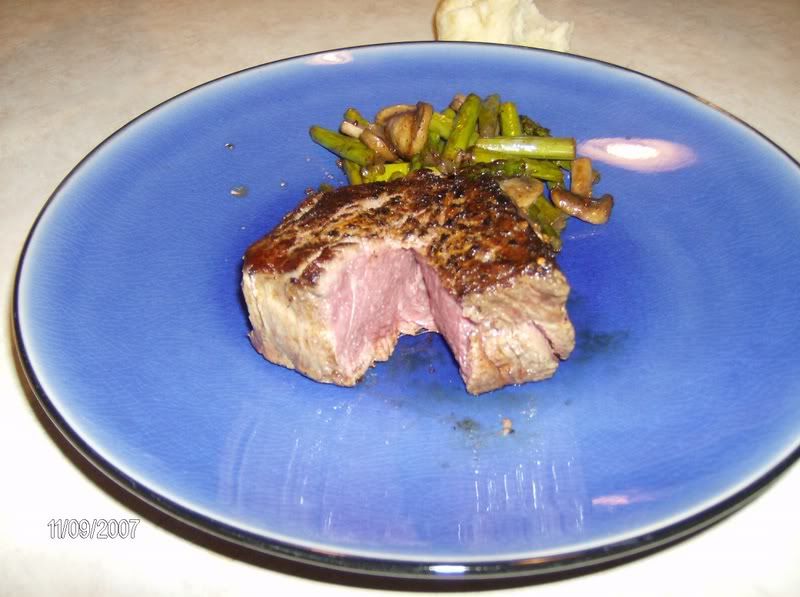 I served this w/ sauteed asparagus and mushrooms, baked potato and soft rolls and a nice glass of Merlot.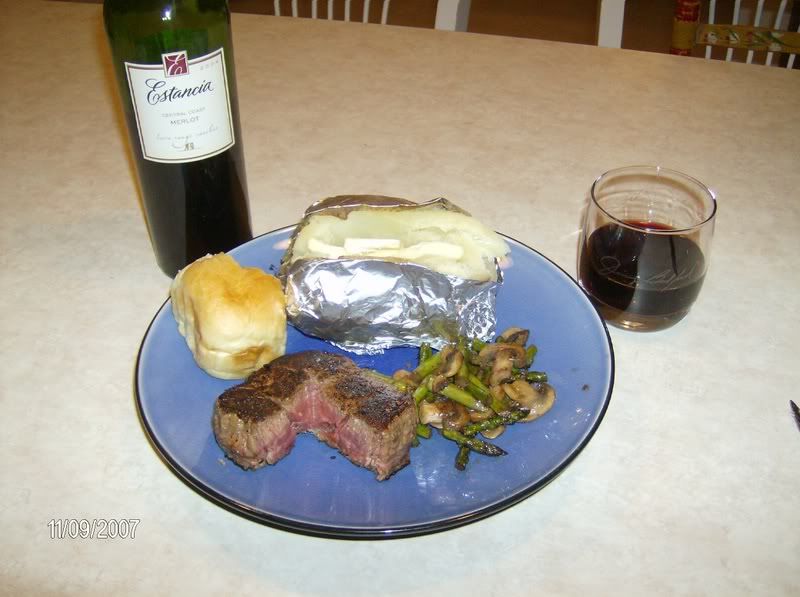 bon appetit