Alright, I know you guys partied hard today. why not? most important game of the NFL season.
So what did you guys cook for today's game? post recipes also.
I made some duck kabobs. turned out to be awesome. I had a lot of people telling me they really liked it.
it calls for mallard breast, sliced into 1 inch cuts but i substituted for some pintail and wigeon as well.
wrapped in bacon slices, skewered with bell pepper, and chunked pineapple. Then I salted it with pepper, and garlic salt. and threw on the grill. And basted it with barbecue sauce.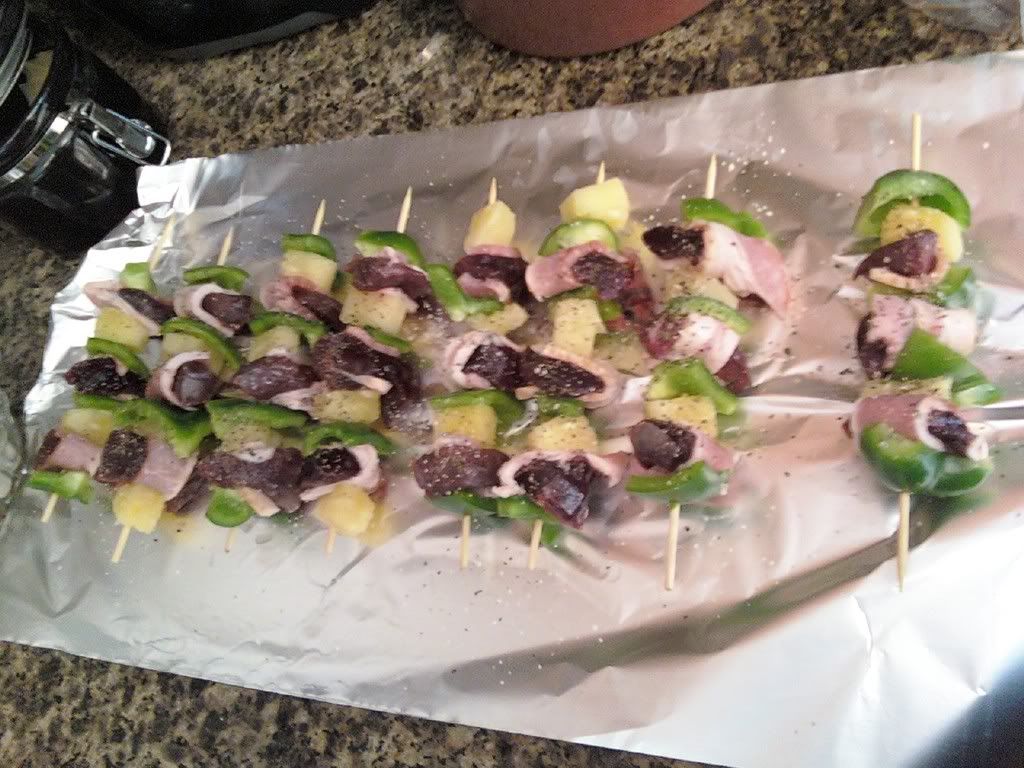 that was before the grill. never got an after pic.