I purchased this boat a few months ago and have really enjoyed spending time on the water. With duck season fast approaching, I have decided it time to transform it into a duck slaying machine. The spec are below.
Boat - '89 Fisher Marine 1648 SC
Motor - '89 Evinrude 40hp
When I got the boat home.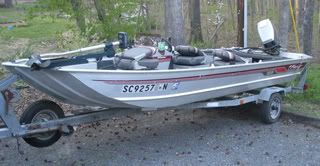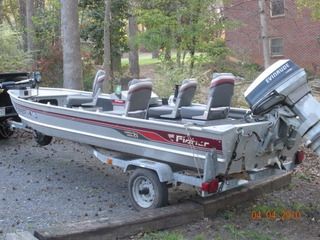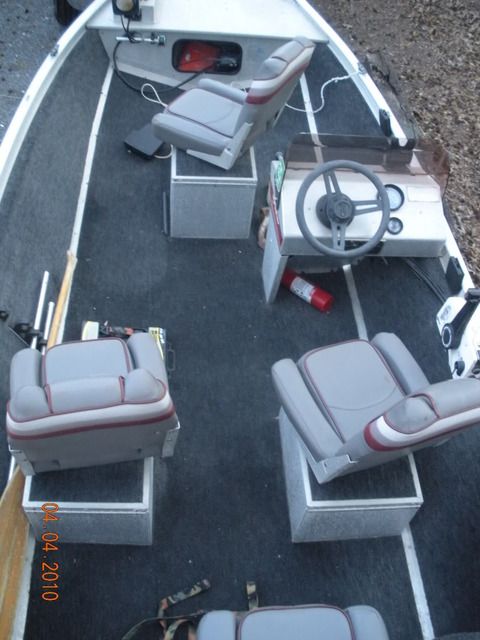 The boat was of course setup for fishing and not hunting.
I have already done some modifications to the boat...(no pics yet but I'll get some)
Removed the front live well to free up some space.
Added a front deck extension to house the batteries and some extra storage.
Added stereo and speakers.
Repainted the motor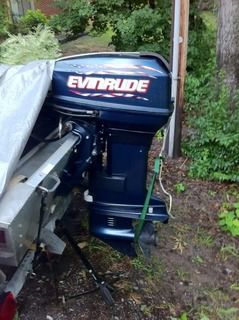 Last night I started removing the interior to get ready to paint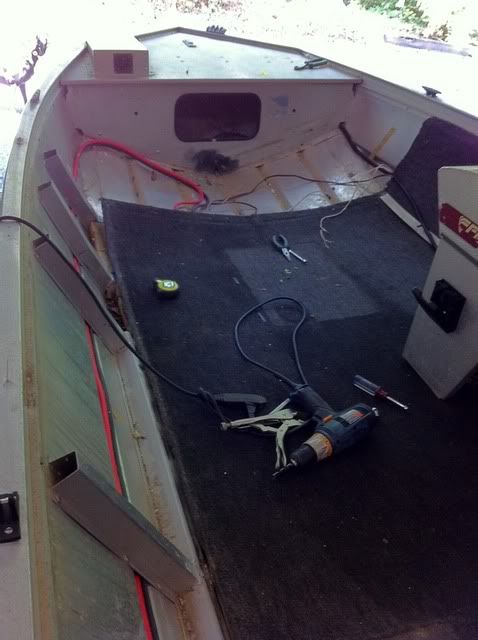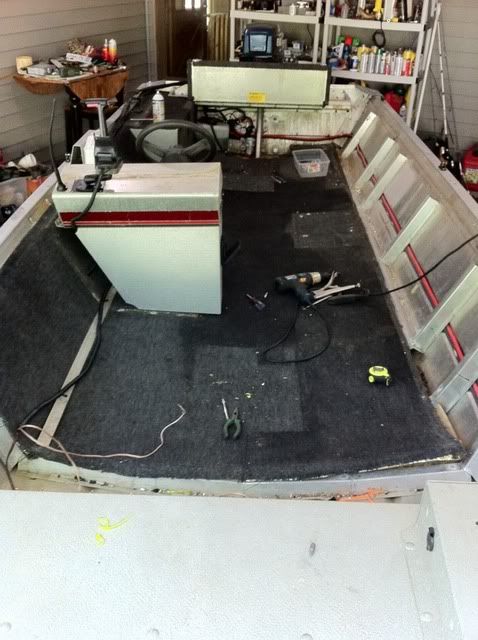 I will be painting the boat with Duralux Aluminum Boat Paint Green...inside and out. I will be removing all of the carpet and having carpets made that I can snap in during fishing season and snap out during duck season. I know...I know... Hydro Turf but its expensive and with a little baby girl on the way, having carpets in the boat during the summers will be nice.