my boat blind i made over the last 2 days. It is not quite done, i am putting shadow grass burlap on the inside behind the brush on the inside.

Me on the right my buddy ben on the left.
The front w/ lights and avery grass mat.
one of the two shooting holes in the top
Veiw from drivers seat.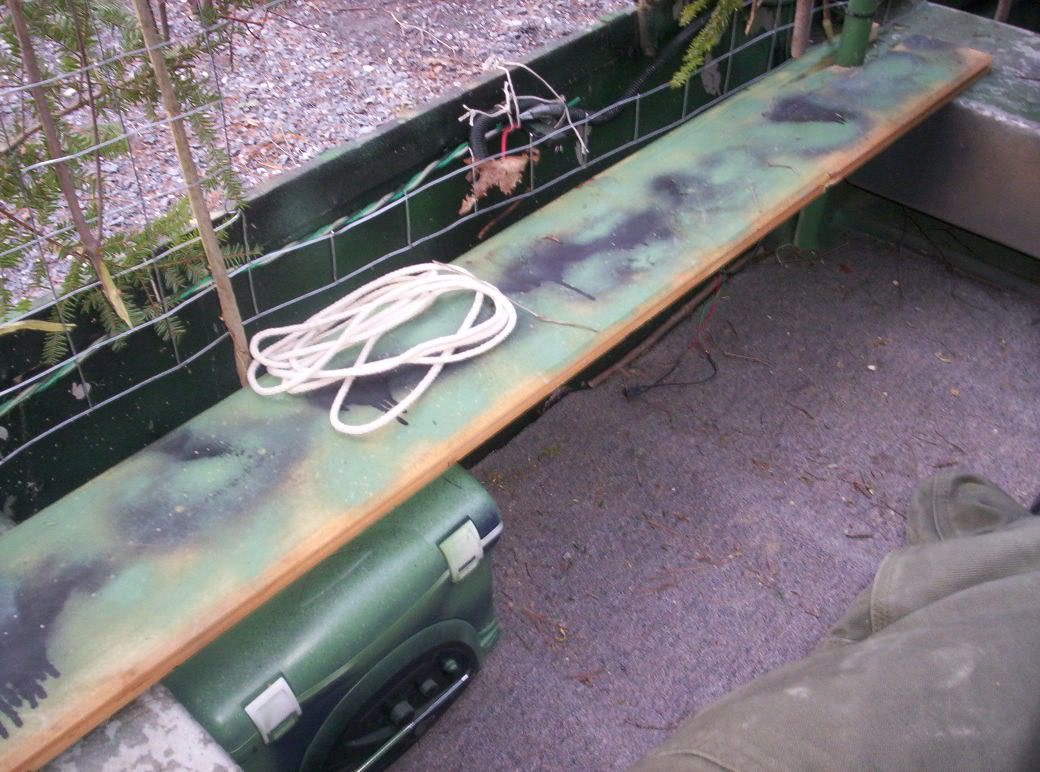 Shelf and radio/cooler
i will put up more pic's when i get my burlap and other little things from cabela's.