I scored this 12ft jon boat of Craigslist for 100 bucks. I figured since it will just be me and my gear in the boat 12ft is just fine.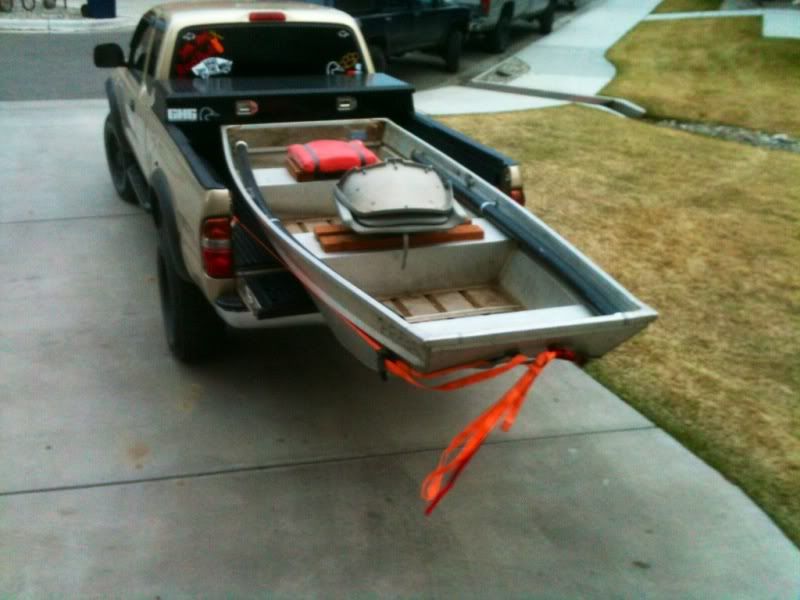 I started by removing all the stuff that wasn't necessary and giving it a thorough cleaning, then gave it a coat of primer.
Then I prepped the boat by using a scotch pad to slightly etch the surface for paint. After that I wiped down the boat using mineral spirits to remove any particles that would restrict the paint from adhering properly.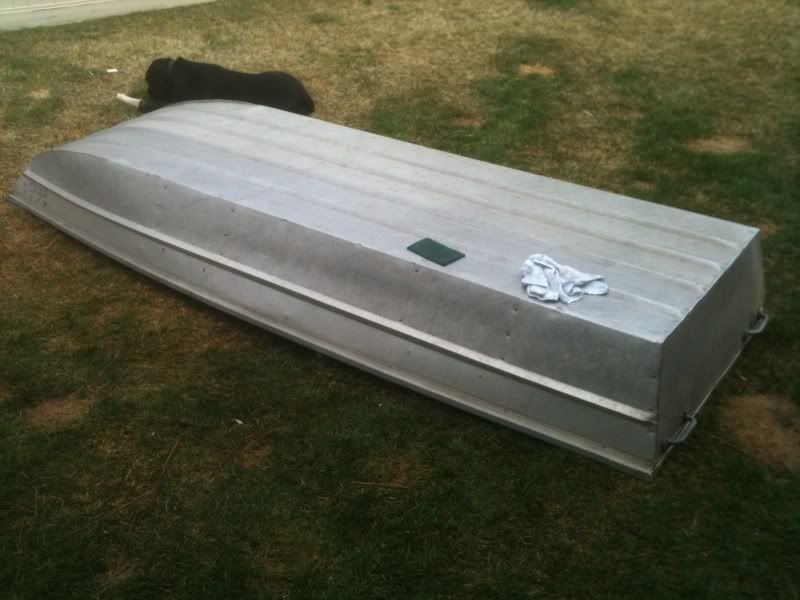 I then painted the boat using Parker's Duck Boat Paint in Sand Tan color and a HVLP sprayer to apply the paint. I applied 2 coats.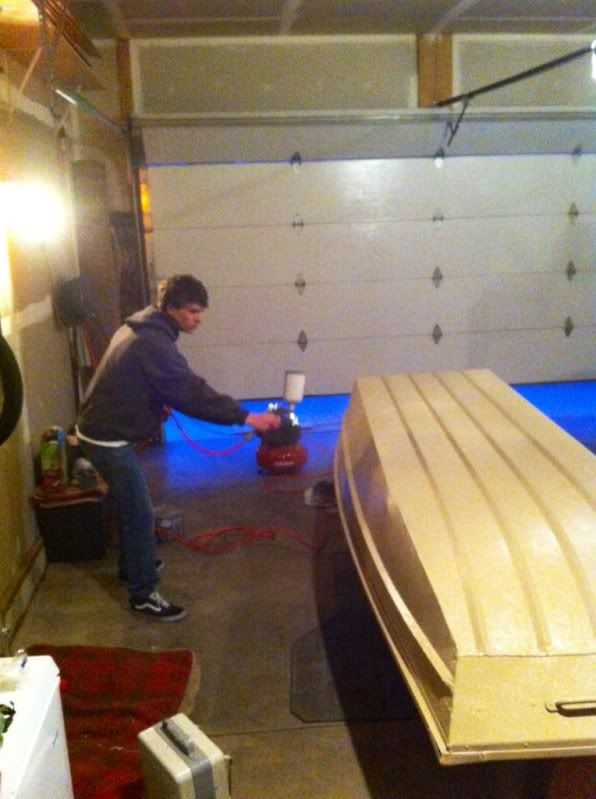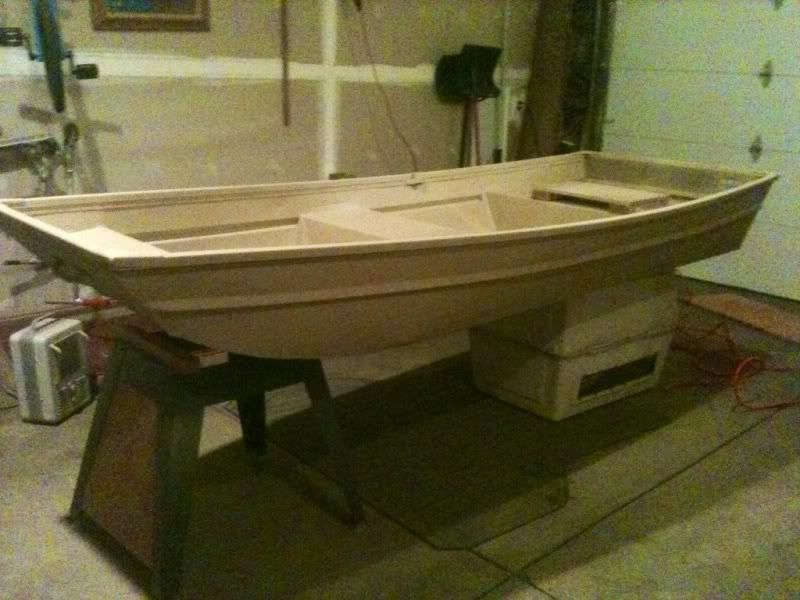 Once the paint dried I used Krylon camo brown and woodland light green, and some homemade cardboard stencils to add the reeds, grass, and cattails all over the boat.( I still feel it needs some khaki or dark tan colored grass graphics)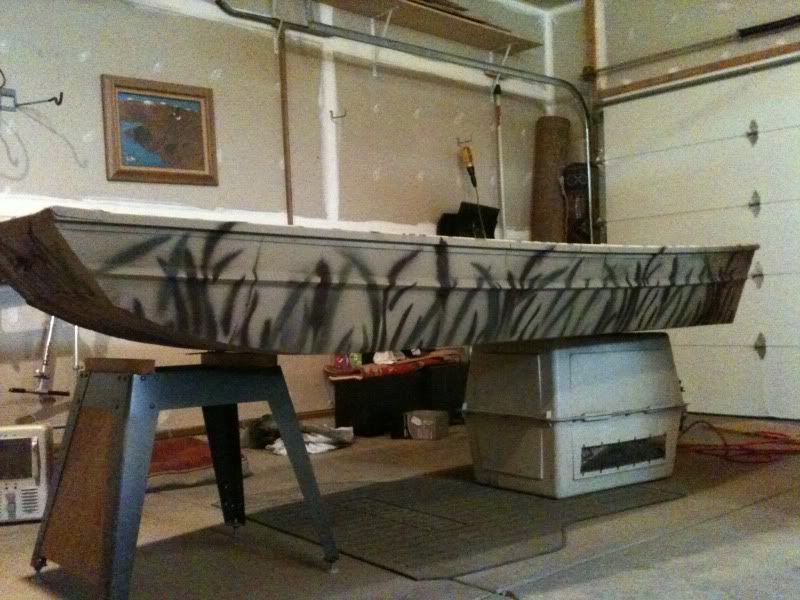 Once that was dry I cut out the stencil for the name of the boat and painted it on the back. Decided the boat should be named "Fowl Attitude"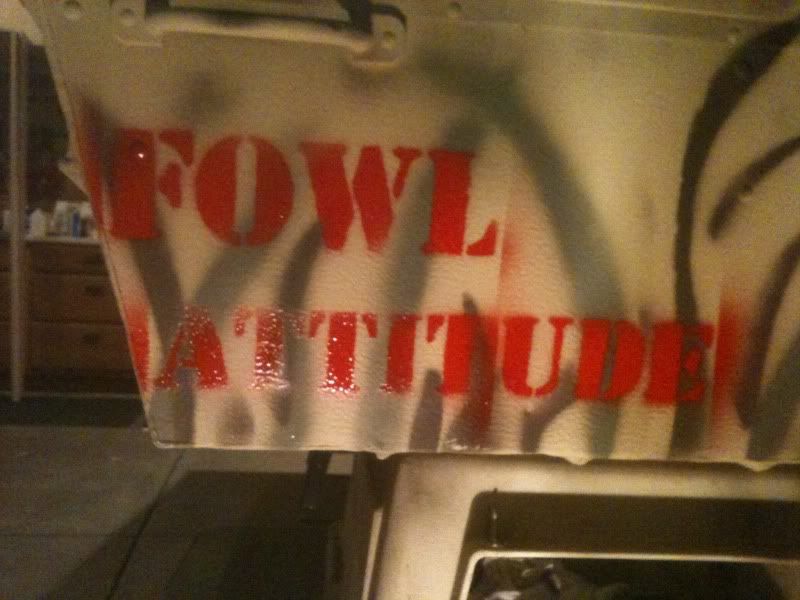 This is as far as I've gotten with the build. I have plans to build a scissor blind, add lights, motor and such but any input would be greatly appreciated.