A buddy and myself are avid duck hunters. Our duck boat is a plain jane 15 ' Alumacraft. So, we thought we should bring it to the next level. Over the next 3-5 weeks we will transform our boat into a duck killing machine. Our plans are to paint the boat using a new base color, the patterns will be the Mossy Oak Shadow Grass Styx River stencil kit, weld a new bigger front deck with storage underneath, deck the bottom of the boat, and finally cover everything inside the boat with Hydro Turf. Throughout this process I will post pictures from beginning to end. We'd love to hear any kind of suggestions to add to our project. Hope this helps some people on the process of wanting to transform their boat into something new..Enjoy...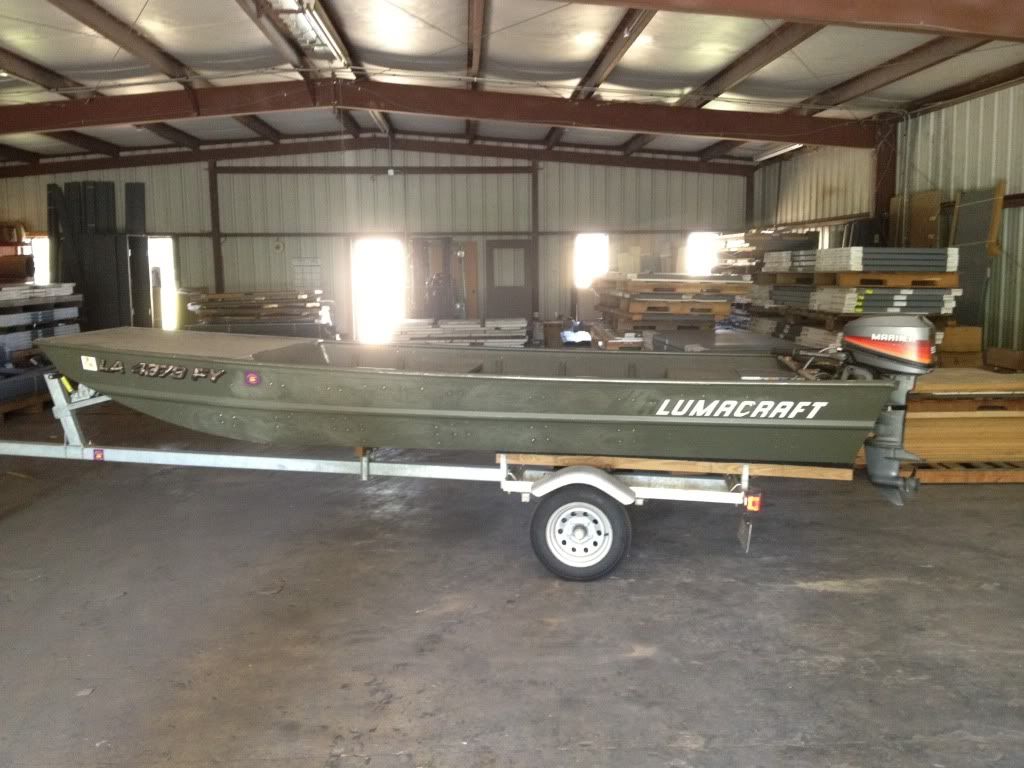 This is after the new deck has been welded. We are about to start the sanding process.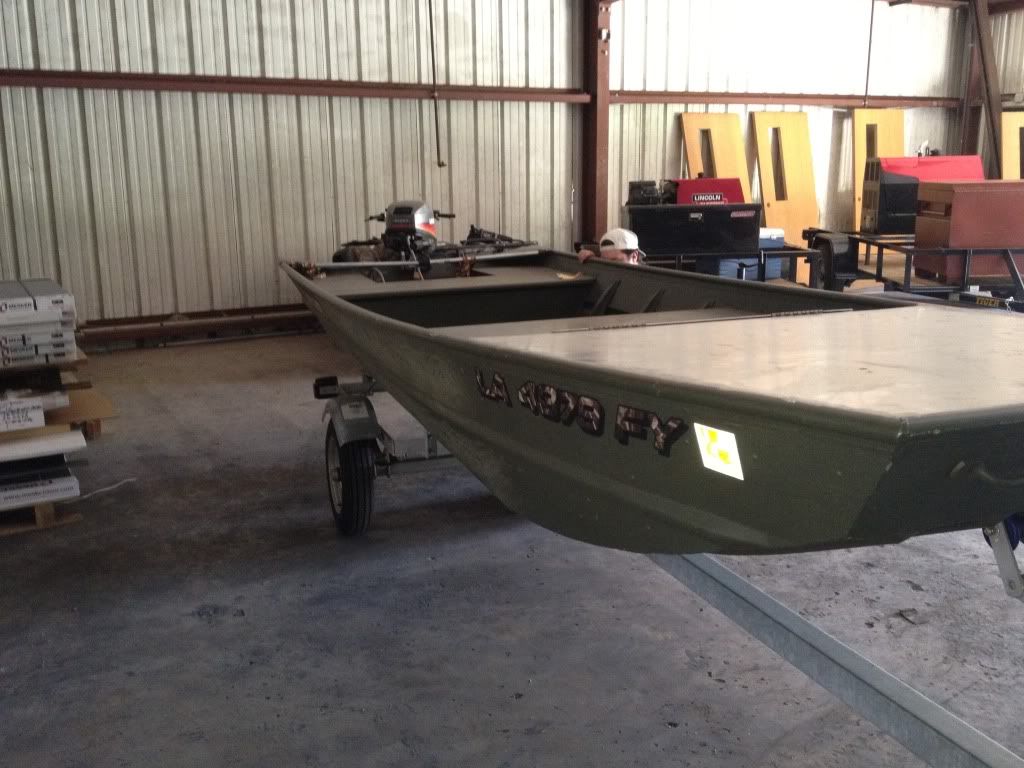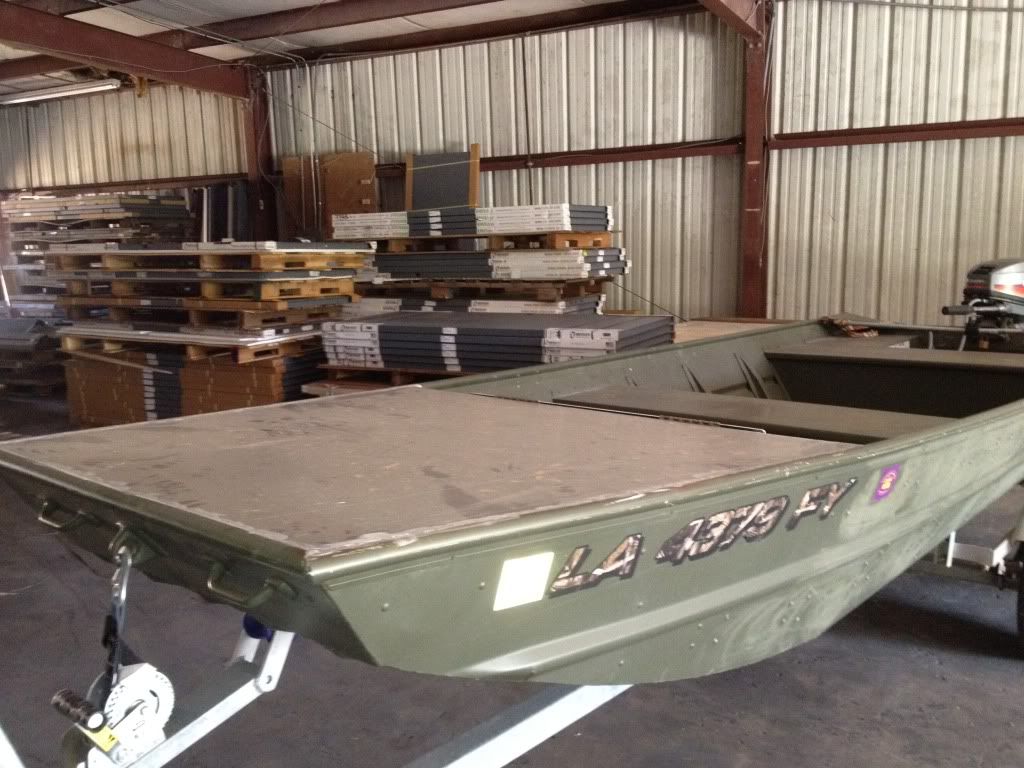 Here's a up close picture of the new deck.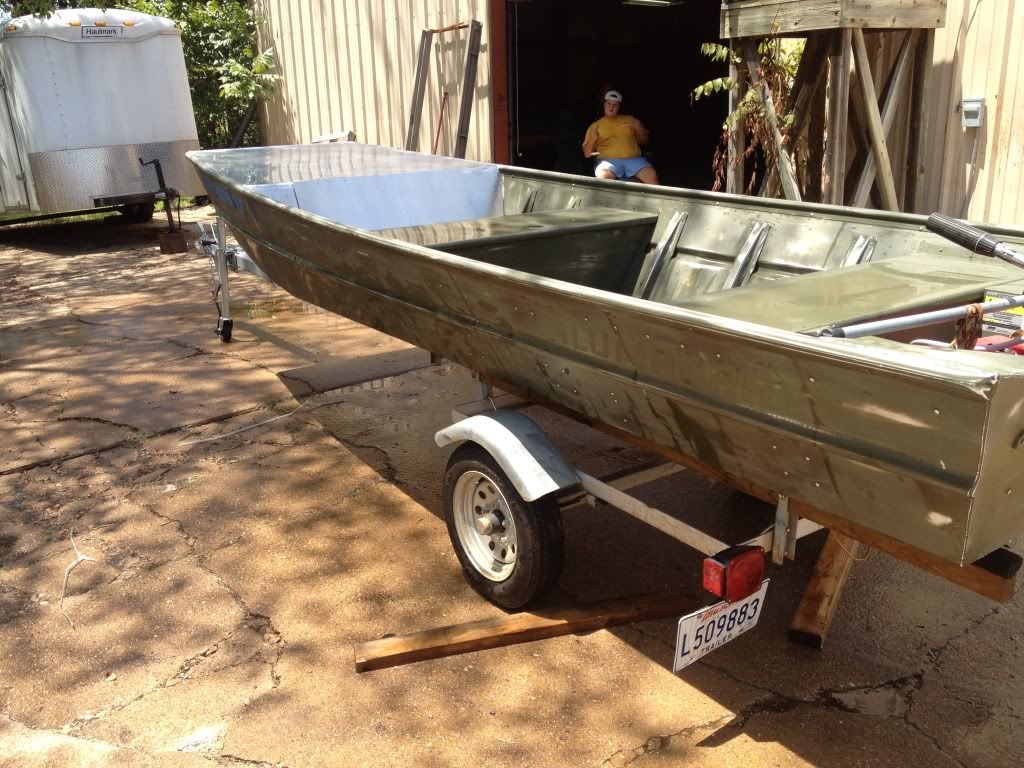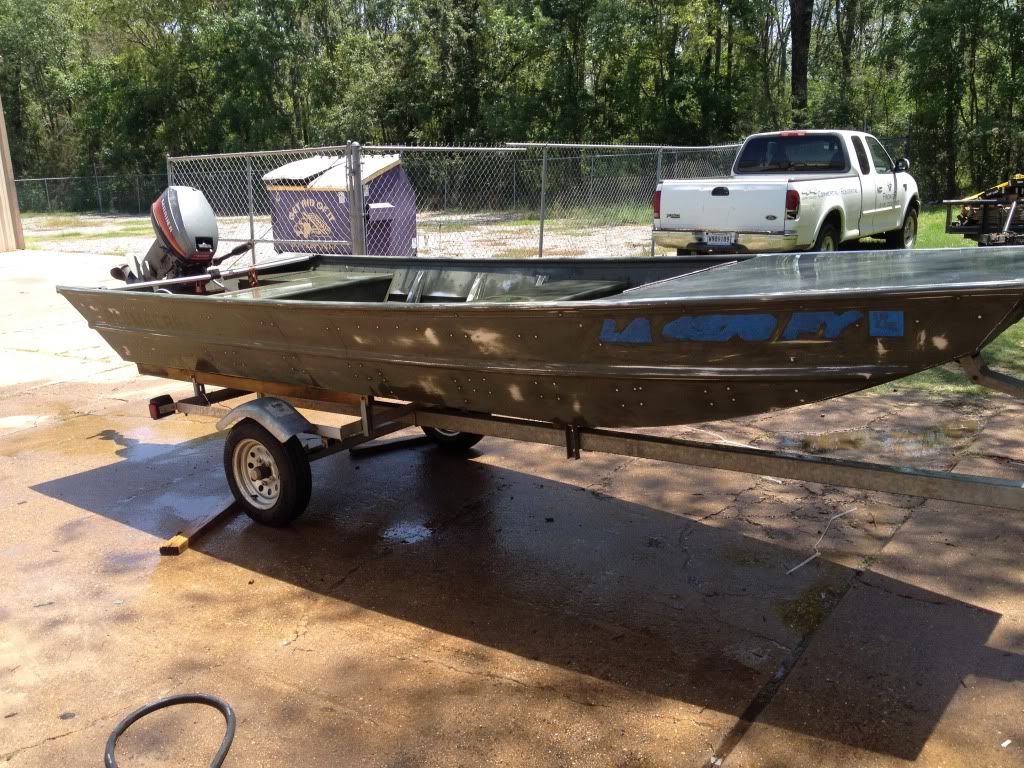 The entire boat has been sanded and is ready for the first base coat!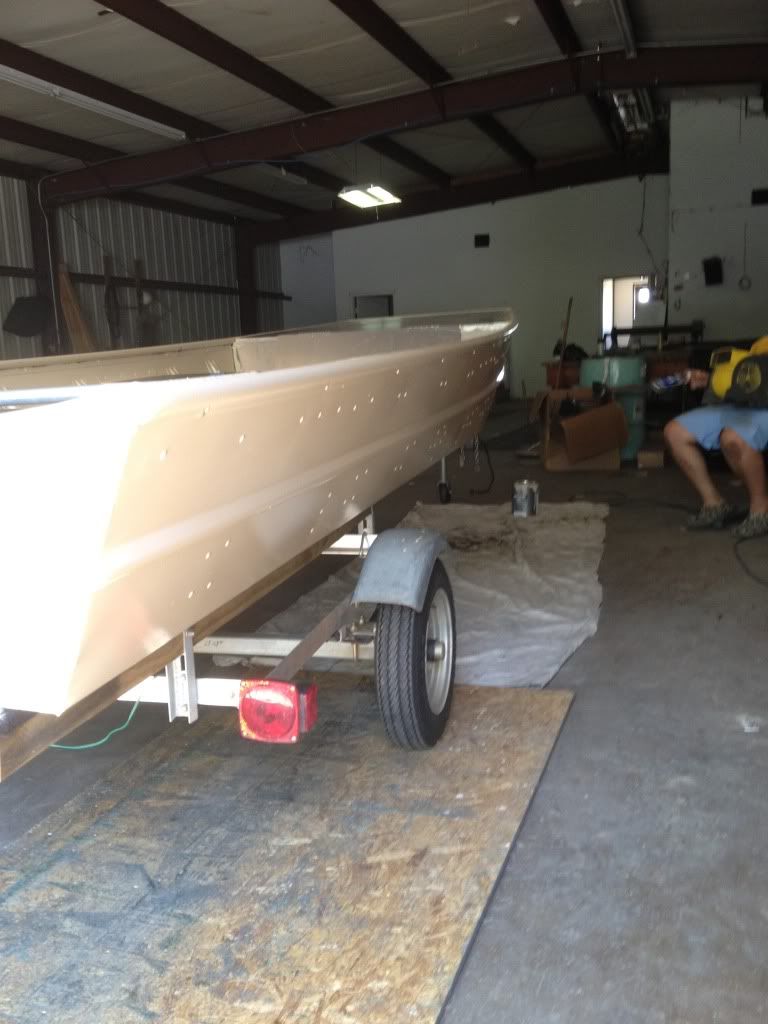 The first base coat is on! Now we gotta wait 8 hours for it to dry..and off to the next task.