I bought a 1648 Aluma Weld w/ 40hp Johnson over the weekend. The hull needs some work and the tilt/trim has some issue but the engine runs good. The carpet was trashed and the foam under the floor was water logged.
When I got it home.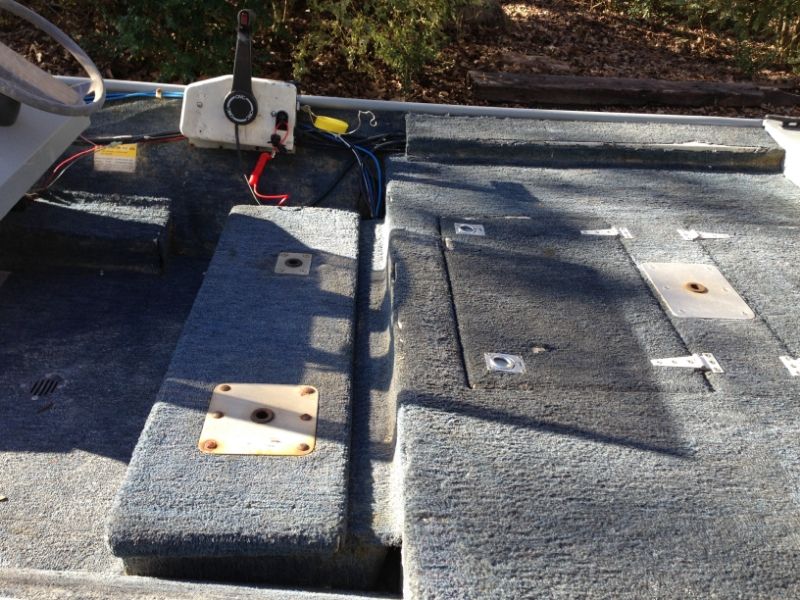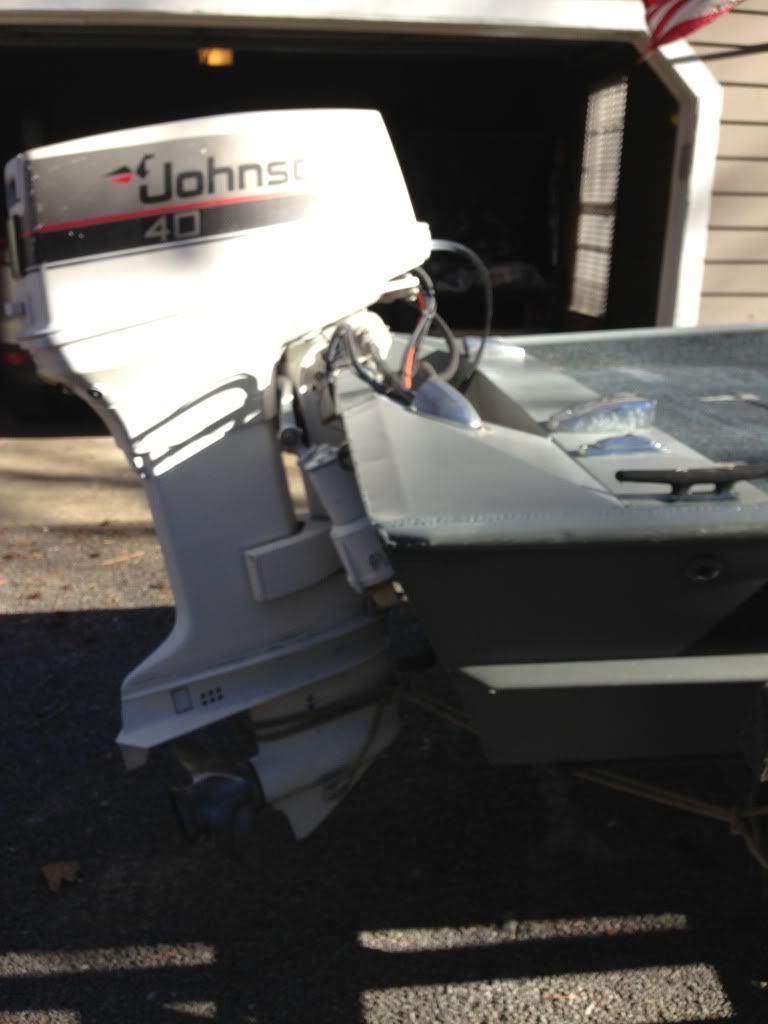 After a few hours of work...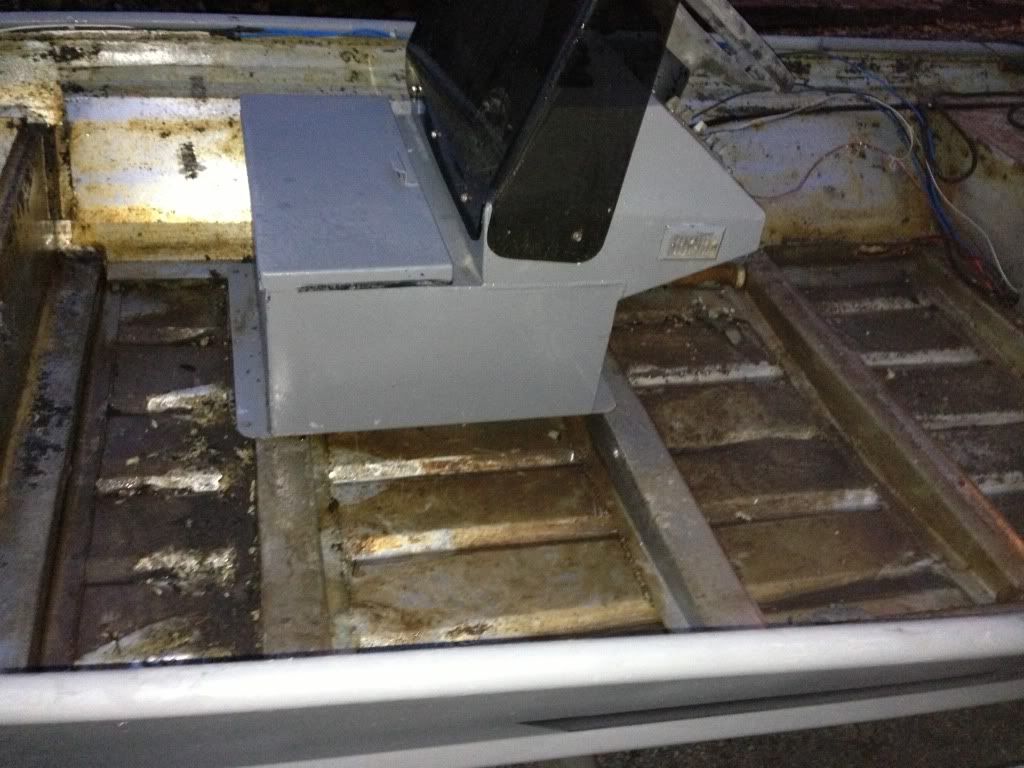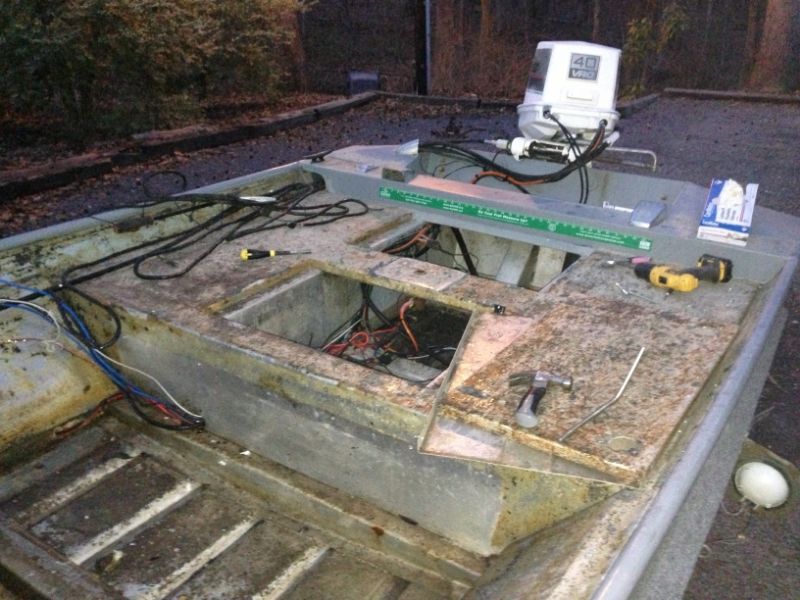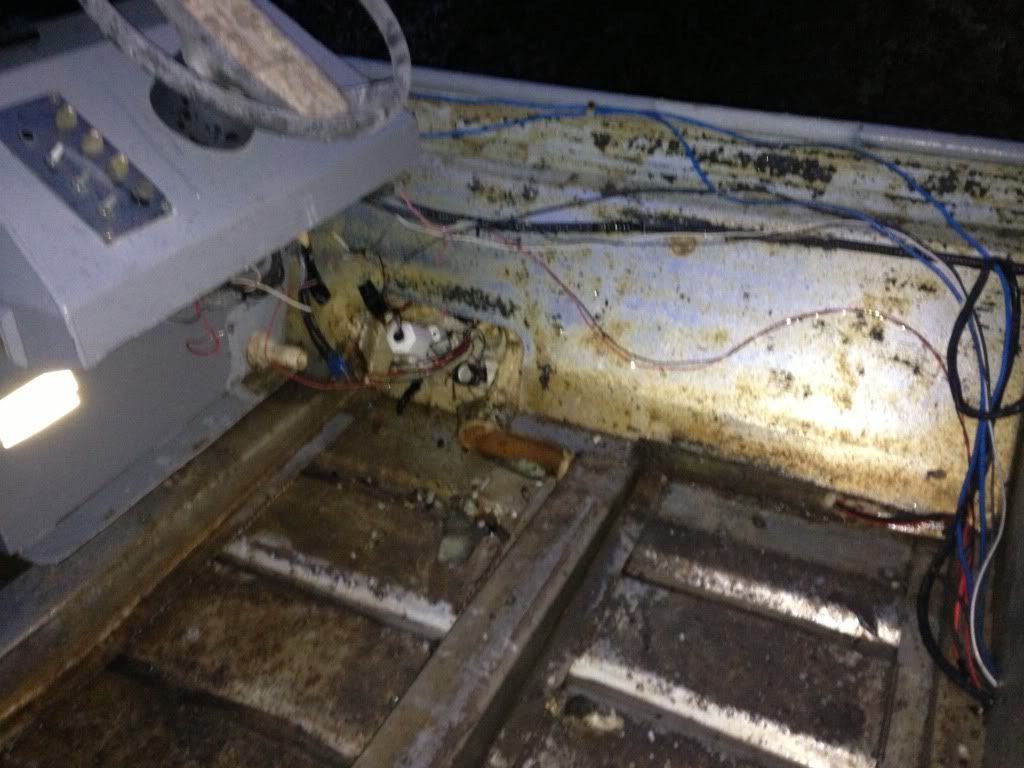 I will be painting the hull camo, paint the motor black and put hydroturf on the floor. I will also be adding a small stereo system, led lights like I had in my Gator Tail rig and shark eyes in the front.