I decided it was time to do an overhaul to my Jon boat. I didn't mind the set up, but I really wanted to remove the middle bench. I had intended to build a larger deck, but changed my mind last minute after seeing all of the potential with so much room.
The beginning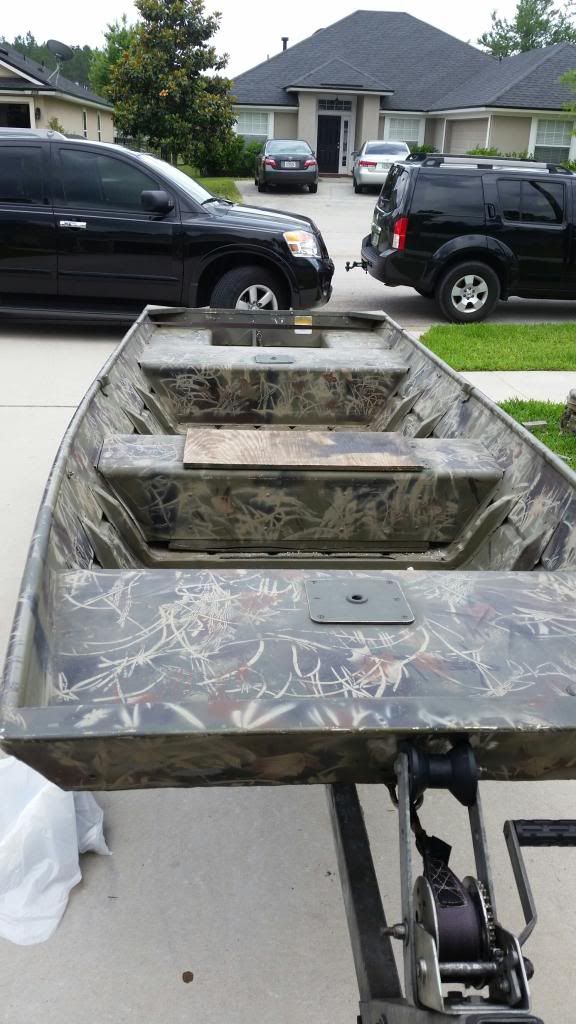 after cutting bench, I was left with the bottom portion of the gravity fed livewell. I was going to simply put flooring over it, but decided to remove it as well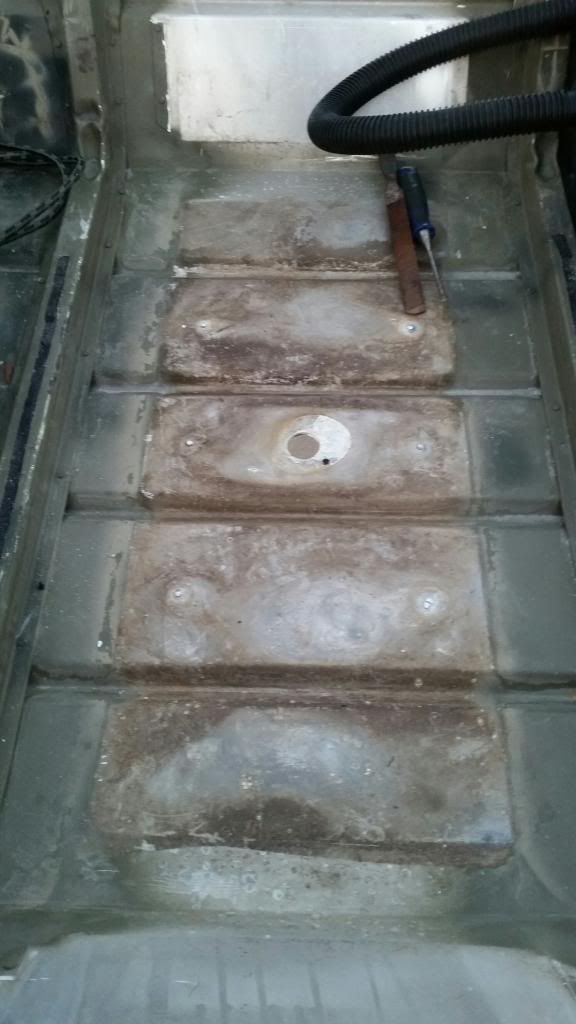 After cutting small hatch in rear to use for drink/food storage, it was time to paint. I used Parkers Marsh Grass. Intended to have larger hatch in deck.
Decided against deck, so I cut out the front to use as storage. Removing this foam was the absolute worst part.
Finished product