Been digging in the freezer to mount some of my long forgotten stuff and a few new things from a recent trip. Now to figure out where to put all this stuff. Customers calling doesn't help much either but life goes on. Never ending pile to work on.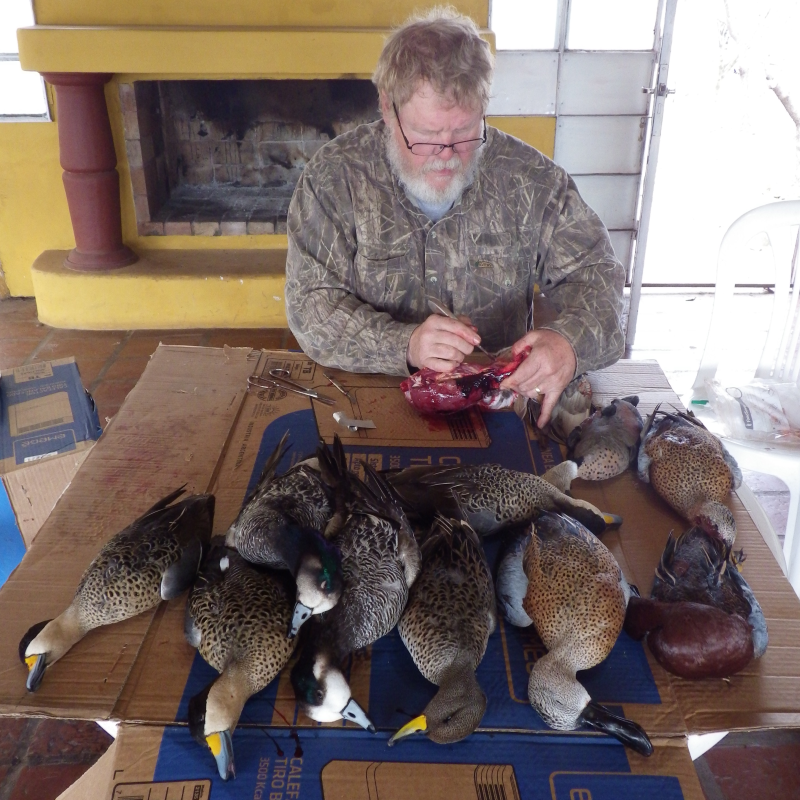 Odd colored Red Shoveler, something like piebald or partial leucistic something or other colored on top.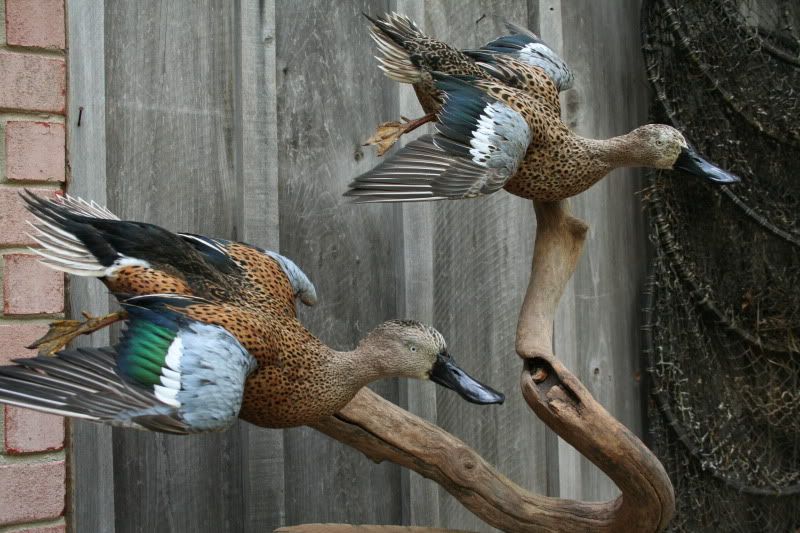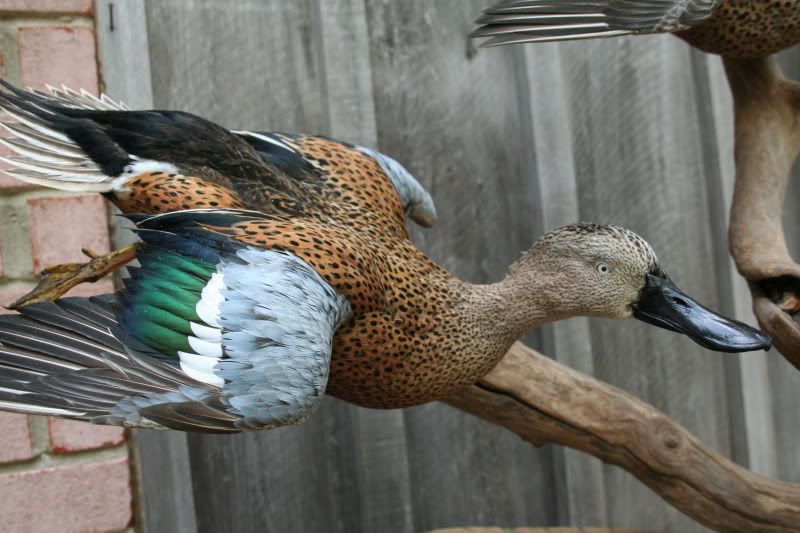 Maccoa from Africa, has neat looking blue eye-ring and also a pile of pin-feathers.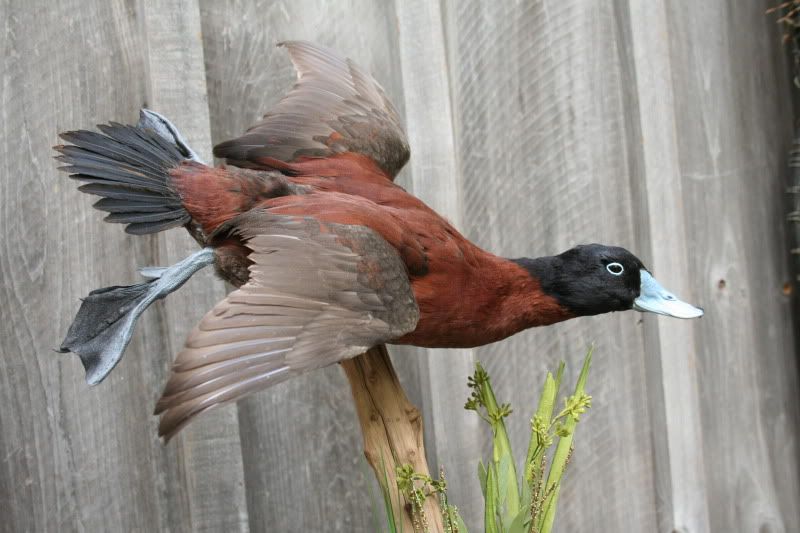 White-backed Duck also from Africa.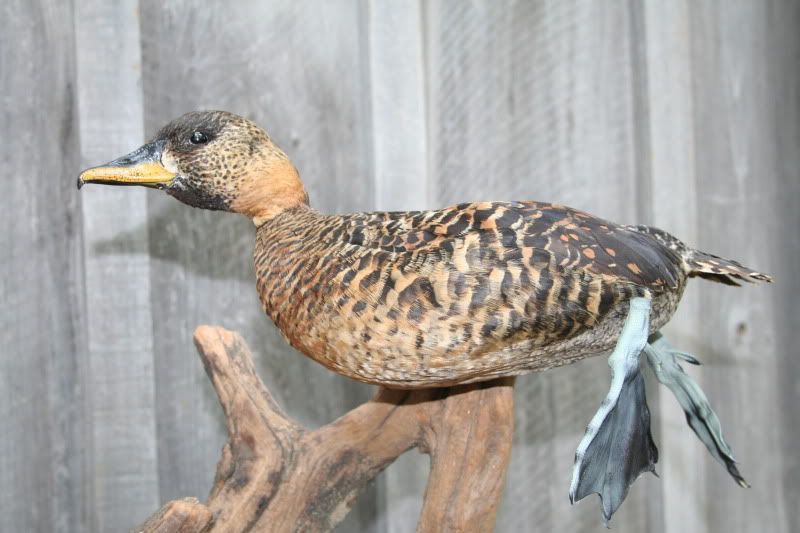 Barnacle Goose from Iceland