Ok guys,
I decided to get my first duck mounted which was a GoldenEye! I live in the Chicago area so I checked out a few places to get it mounted. I came across a taxidermist in Lombard, IL and I figured I'd give them a call. The guy talked about his experience in the taxidermy field and how he has had many happy customers, I trusted him and he told me it would be $325 for my duck. I was very unsatisfied with the mount... The head is practically flat when it should be sort of "fluffed" up.
Here are some pictures, please tell me your opinions!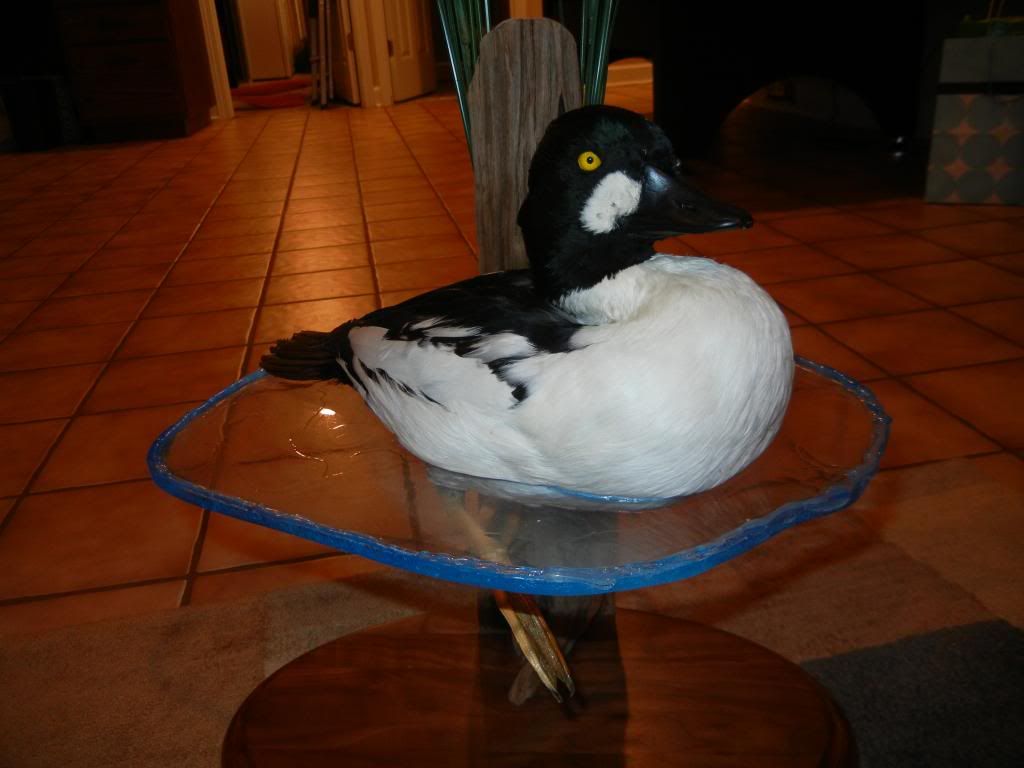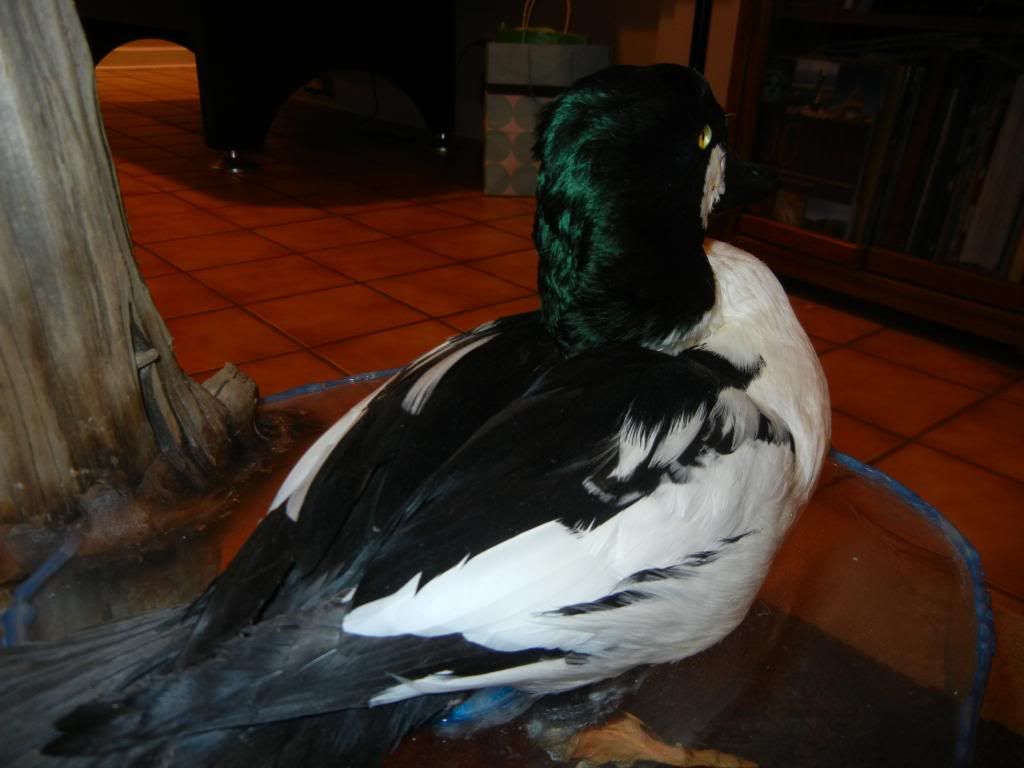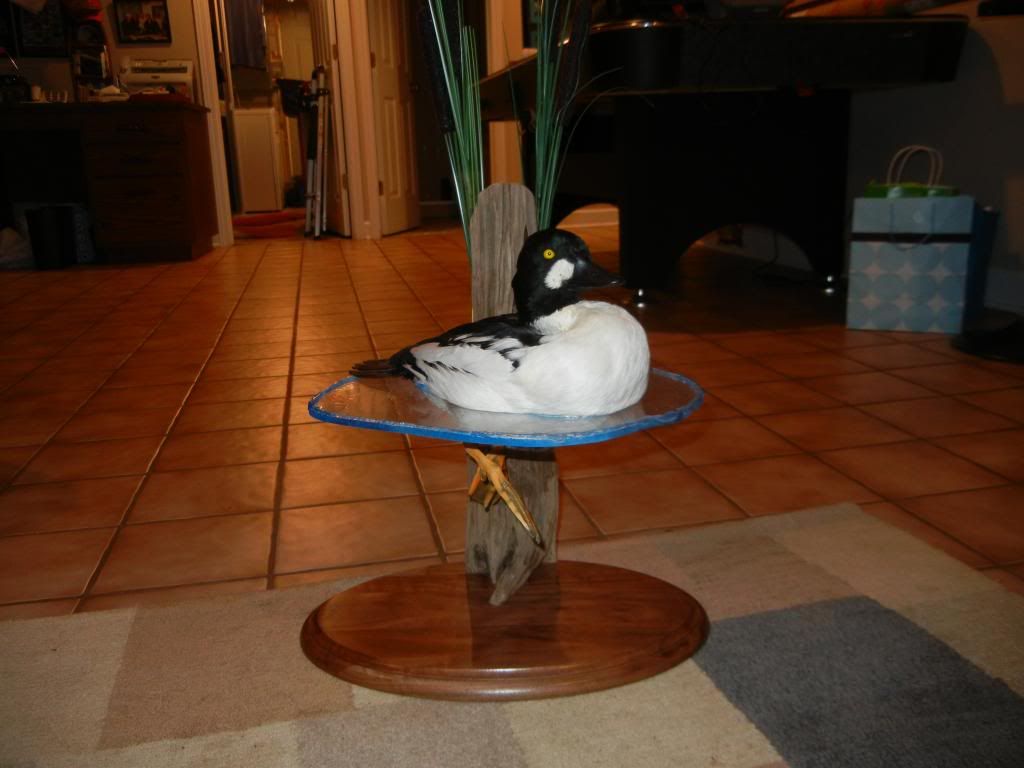 Thank you in advance!