Here is the way I sew the head/neck incision closed while using part of the real skull. I always start the cut at the back of the skull and run it down the top of the neck about 2". I slowly skin the head and inverting it all the way to the bill. Since I had already skinned this bird on another day I couldn't take pictures of that but if anyone has questions I can dig some pics up for you.
When sewing it closed I start while the head is still inverted and go about half closed before re-inverting. This helps with the thread not tangling with feathers or getting caught on existing bone.
NOTE: I am only able to start this way because I only use the top half of the skull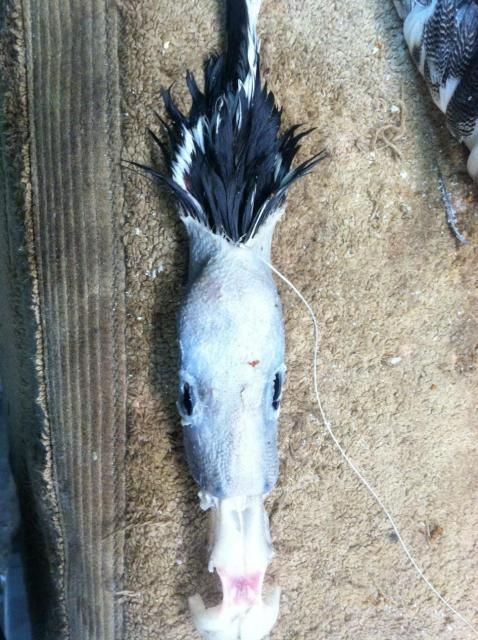 Now that I was about half way done I re-invert the head and finish sewing it closed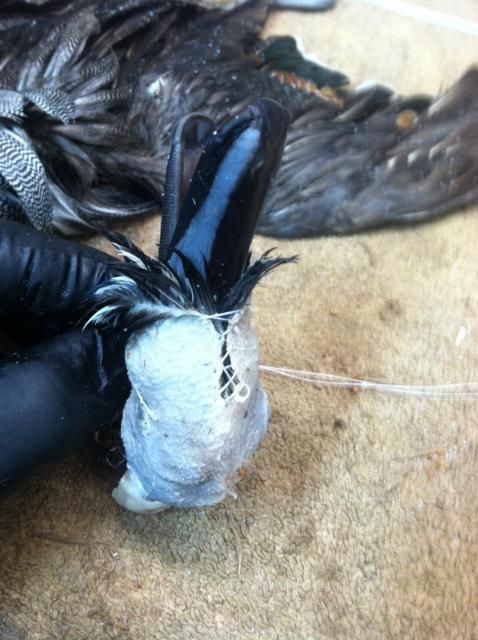 Here you can see that I do NOT pull the stitch tight. If you do you will have issues with the feathers getting bound up and will never get a flat final appearance.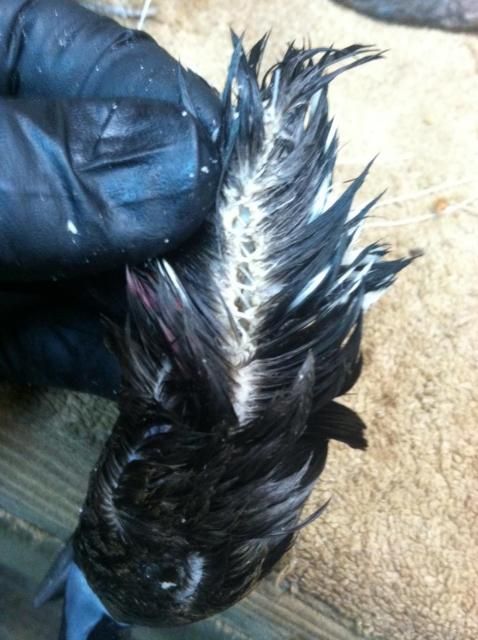 Since it is extremely difficult to get the neck dry on the inside I always use my air compressor to blow air into the head and neck before going any further. Moisture will find it's way to the cut and wet feathers are no fun to deal with later, even after tumbling. If you skip this odds are the seam will be wet and cause issues later
This is a skin after I have dried and tumbled it. As you can see the feathers lay nice and flat along the back of the head and neck.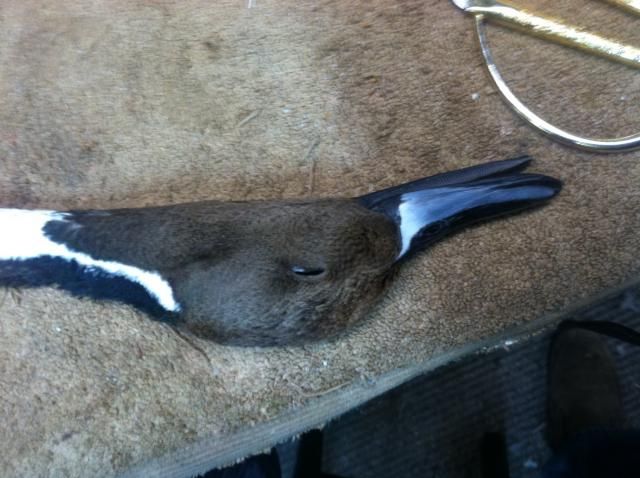 Here is the same skin after the necking material has been inserted. You can see it is still nice and smooth. Note: This is before I taxi everything into place
This is by no means the only way to do this but it works for me. I hope this helps some of you.
Next I will post pictures of how I tape and card the wings on a flying bird