Since some people have been asking how to invert wings or how to use hooks to skin I took some pictures of a pintail today. As with anything dealing with "how to" with taxidermy, this is just how I do it. I know many other methods exist and have tried others but this works best for me.
The first few pictures are to show how the hook and nooses work. I let gravity help keep everything out of my way as I go.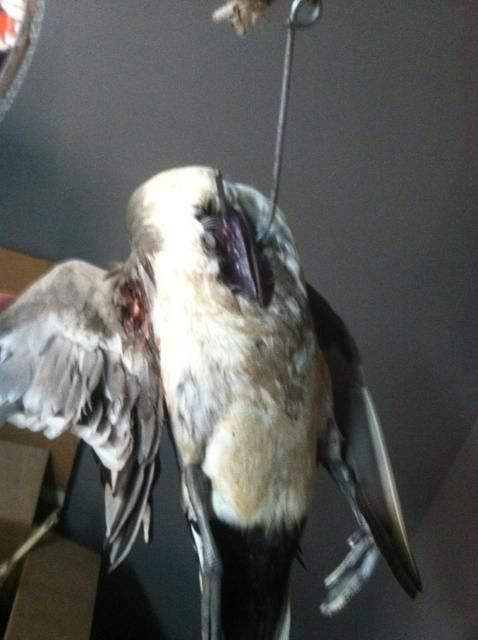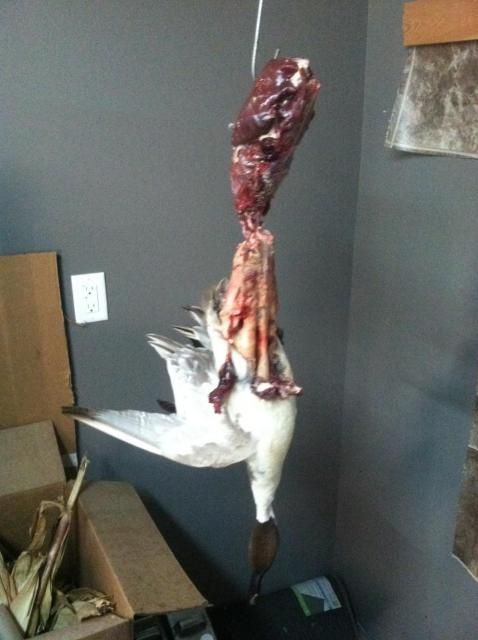 Here is the wing at the first (elbow) joint. You need to carefully cut a small ligament loose along with starting to work the skin below the joint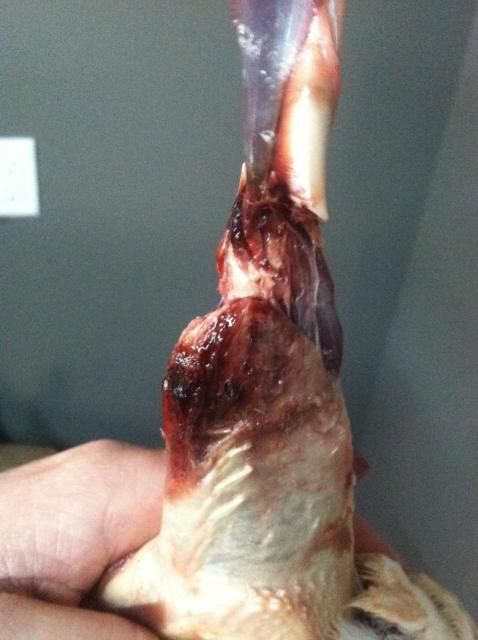 Once you are below the joint, I just use my thumb nail to break each feather butt free from the bone. You normally can break an inch or two at a time and then pulling the wing downward to expose the bone as you go. Once you reach the wrist joint you stop. On very large birds like Canada geese, a butter knife may need to be used if your thumb nail isn't strong enough to break them free.