Wel l since I have been in picture taking mode I thought some people would find these tips and methods useful… I also thought this could be a great way to learn from each other
Many times we all have seen pictures of mounts where there is no smooth transition between the head/neck/breast junction. People always say that the skin needed to be "taxied" forward. Odds are many people are thinking "what the heck does "taxi-ing" mean.
Here is a bird where you can see a head with a thin neck ending abruptly into a wide breast…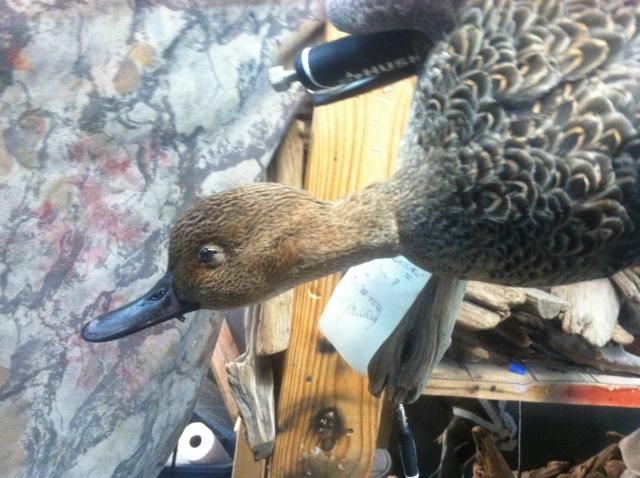 All I did was pull the breast skin forward toward the head to thicken the neck up and to give it a smoother transition for a more pleasing look. This literally takes less than a minute to pull the skin forward and to work the feathers back into place. This is what is ment by "taxi'ing the skin forward". Now you can pull too much forward for the no neck appearance so it is always a judgement call as to how much do you adjust. I did some modification to this hen after the picture but thought you would get the idea.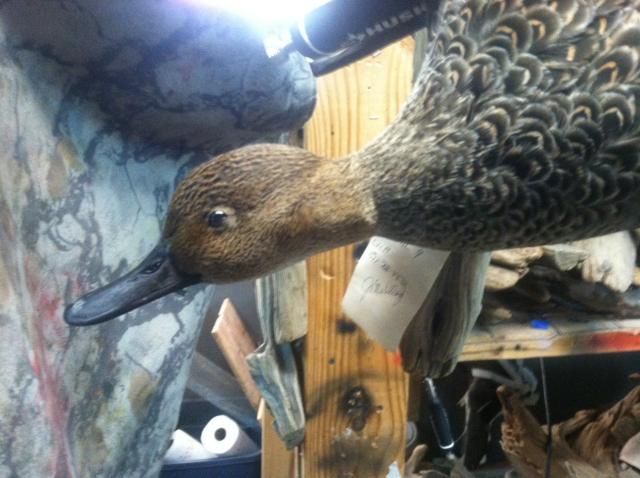 Another easy fix is the mud or rust stain found on many birds breast and neck areas. On this pintail you can see it has quite a bit of stain…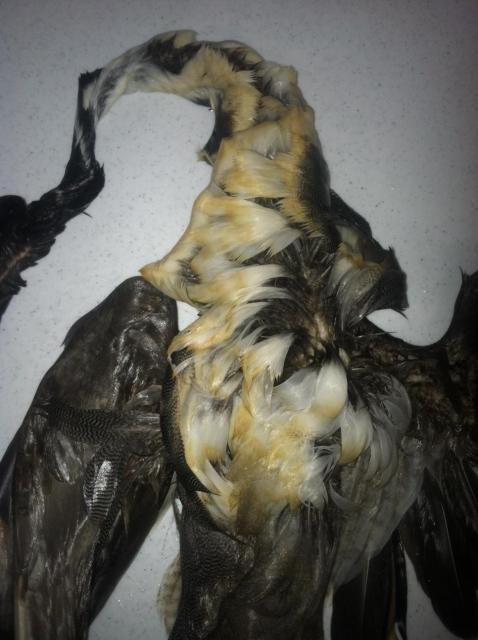 All I did was applied some Whink's to the stained areas with the feathers being wet. Within a few seconds you will see the stain simply disappear. A second application may be needed if you miss a spot. After the stains are gone I just rinse the skin in water and proceed. There are numerous products that do the same thing so this is just what I use.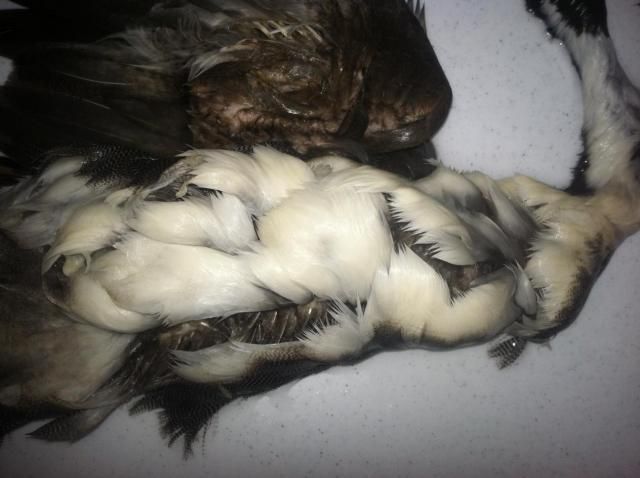 I use latex gloves because of certain chemicals so I wanted to share a great brand of them I have used for the past few years. They are super strong and can be taken off and re-used multiple times. I originally bought a box for 14$ from a supplier but have since found that you can buy them for 7$ a box straight from the company. You can hardly by the cheap, rip if you look at them wrong brands for that.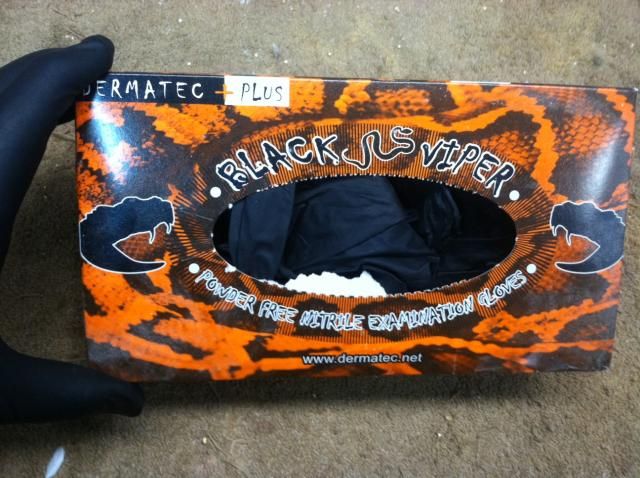 I really want to get other's input on this topic since we are never too old to learn new tricks. Some of us take for granted that we use this or that because it has just been how we learned way back when even though some better method or product has existed. If you have any tip about this or that please post it up.