Does your calls tone board have a groove in it like the one in the pic below?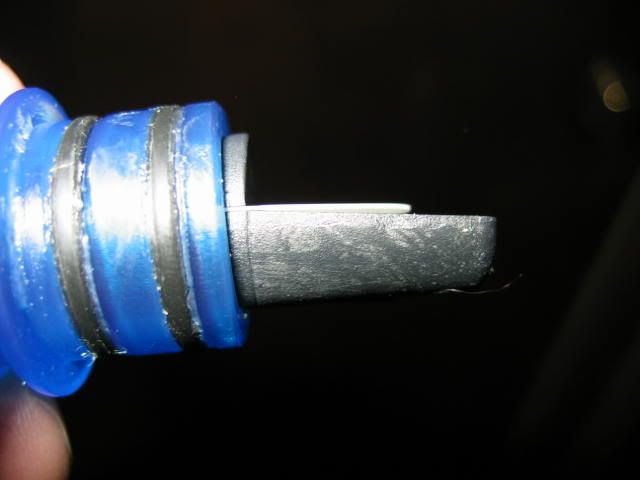 If it does, try to first set your wedge (the top piece) so that the front edge of it is on the line. Moving the wedge toward the mouth end of the tone board (to the right in the pic) will make the call higher pitched, moving it away from the mouth end of the tone board (to the left in the pic) will make it lower pitched. The tuning groove is not necessarily the best point to have the wedge .... the call should be adjusted to fit you and that may require it to be set to a different point.
The tip of the reed must be very close to the end of the groove .... just a few thousandths of clearance .... but must not rub against the end of the groove as you press down on the tip. If it drags, you will not get a good, clear note. If the tip is too far from the end of the groove, you will need to use too much air. The pic below shows, sort of, how close the reed tip must be to the end of the groove ... yet still be able to dip into it when pressed down. Ignore the black line at the tip end, it's there just to show where I bent up the reed tip for my purposes.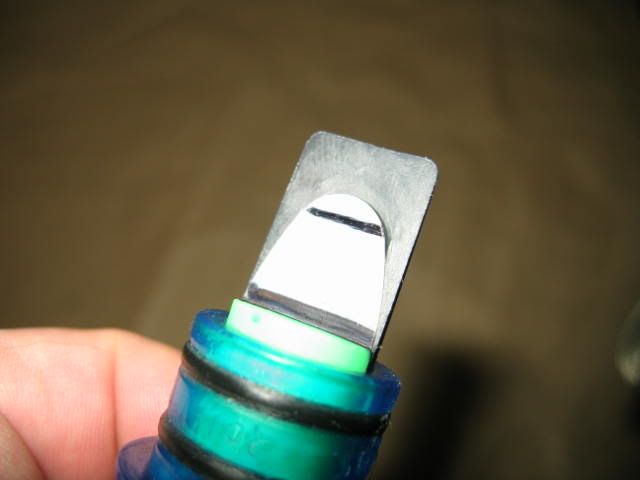 if the reed is sanded or shaved, that end is the one you use and the rough side goes up.
If all experimentation fails, send the call back to the call maker for retuning. Or you can say to heck with trying to adjust the call yourself and do that. When you get the call back, take a Sharpie pen and make a mark across the reed at the junction of the reed and wedge for reference in case you have to get it back together some time.