I've posted this elsewhere but though a DHC speck hunter or two might enjoy a look:
Some time back Bobby B asked me to post this pic of a micarta speck call he'd had the boys at Riceland make up for him: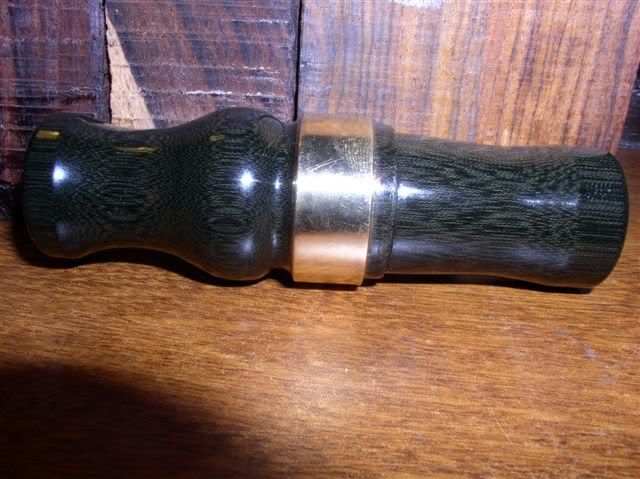 Came to pass that Bobby put the call up for sale, and one of the fellows I work for was nice enough to surprise me with it last Summer. Loved the tone with a touch of tuning to "fit," but try as I might, I just couldn't get as happy with the current Riceland insert shape as with my old faithful hedge call from their James Meyers Custom Calls days. Maybe just my small paws, because I know others who as strongly favor the current model.
Anyhow, I asked James if he'd mind turning it down as close as he could to the old specs and told him not to bother putting a finish on it. No problem said he, and I couldn't be happier with the result. Pretty sure he did some serious buffing after turning the call, but half a season of daily use and abuse and a pretty fair mess of specks later, it's still looking as sharp as it sounds:
Thanks, guys!
(Might oughta consider adding an "Old Style" version.)