I recently repainted my floaters, big foots, and shells (sorry no pics of the shells) after seeing other members using spray paint to touch up their old deeks. I use Rustoleum flat white and flat black (in a can for the heads, tails, and cheeks) as well as the Rustoleum flat tan, brown, and black spray paint. I finished the decoys with two coats of Krylon flat clear coat.
In all I painted six floaters, four big foots, and twelve shells in probably a span of 12-14 hours including time spent cleaning/ prepping for paint.
Here's what they looked like after pressure washing prior to painting.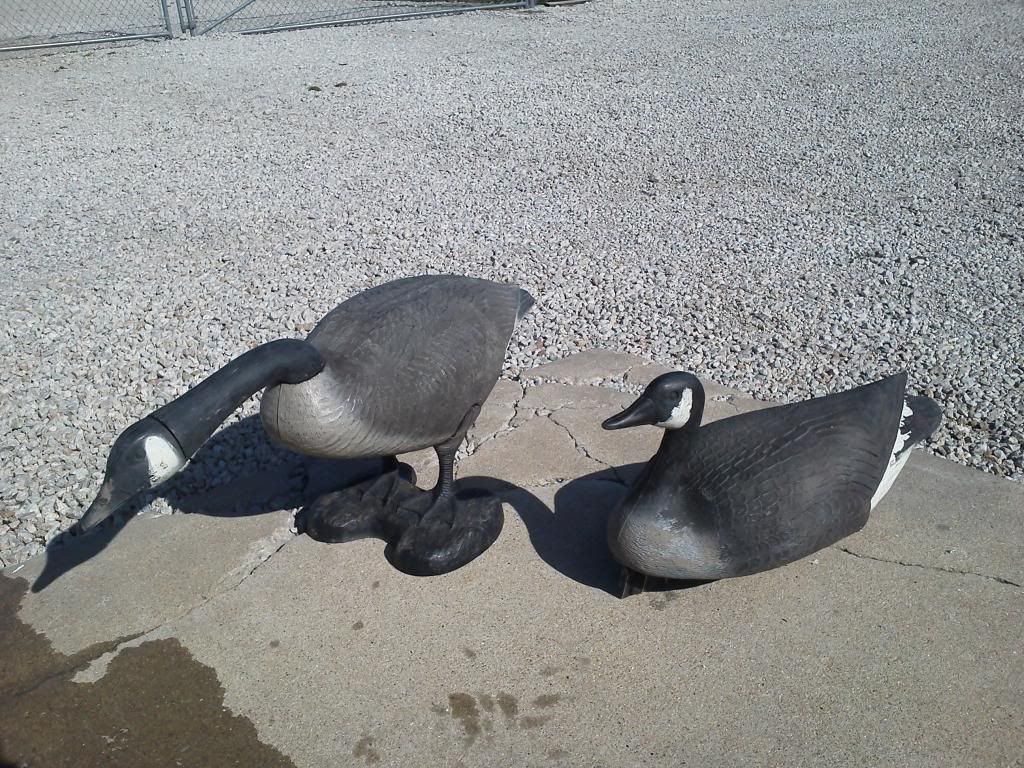 Tan base coat.
After shooting the brown over the tan. You can really see the feather detail "pop" after this step.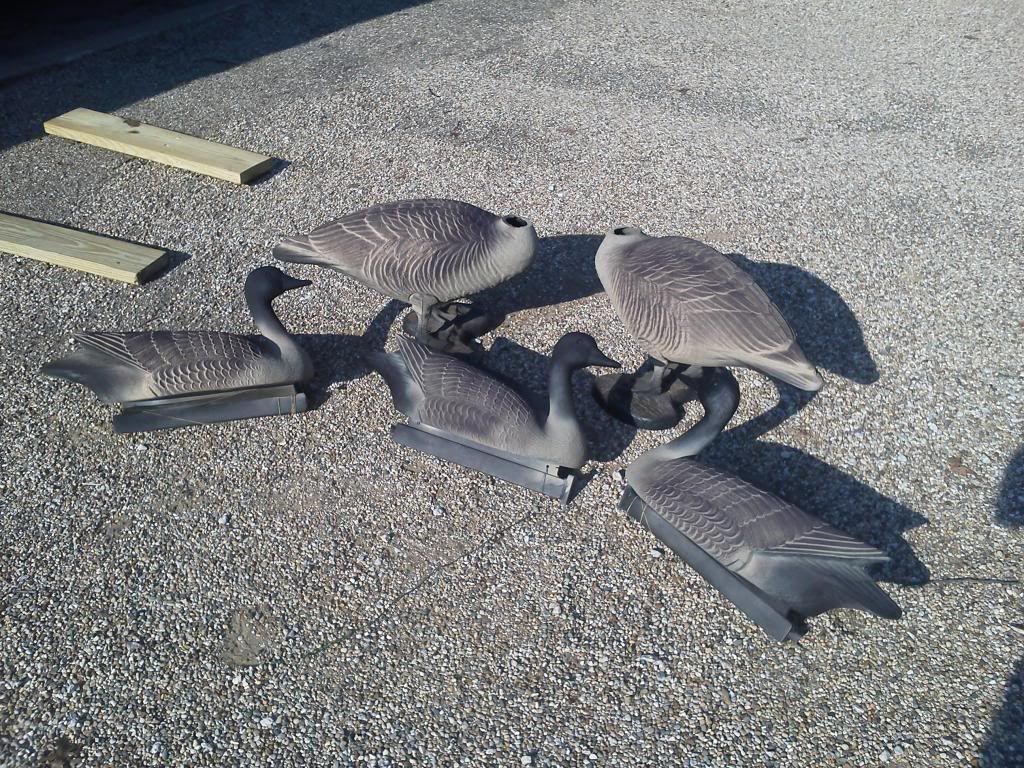 Finished product with two coats of Krylon flat clear.