Got the Fowl Flocker standard Canadian kit a year ago planing to do some floaters I got that didnt have flocked heads. Forgot about it, and then today I got bored and decoded I'd go pick up the paint and get them done!
I also ended up painting the tails on some shells and some other full bodies. I did 30 heads and tails all together, still have about half or better of the flocking material left! (Kit says it does 25 bigfoot heads) Pretty easy to do! Take a decoy you wish to flock, sand / scuff the paint some, clean (I used rubbing alcohol), paint (rustoliem flat black, what they suggest), and dust on the flocking!
Didnt get a ton of pics, but I have a flocked and a sanded and cleaned shell here-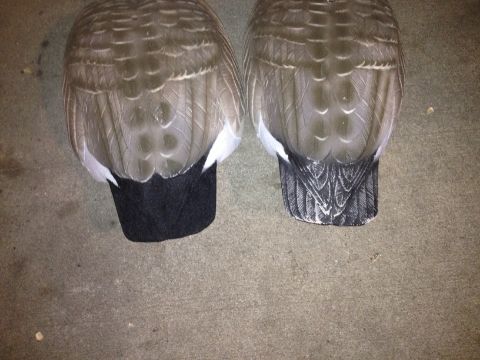 here you can see the heads in the back-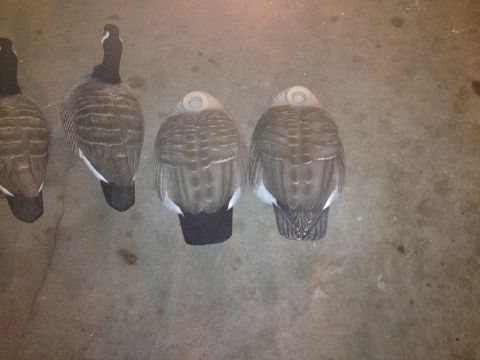 So far while dry they feel pretty durable for flocking, and I think they look worlds better! pretty cheap and easy to do! I'll comment more about durability once season starts up!