...for here in Illinois.
As I didn't have any invites for today and temps started out at 9 degrees this morning, I decided to try one last time on the last day of the upland season (north zone) for (wild) pheasants not expecting much. Well 20 minutes later and three spent shells we were headed home!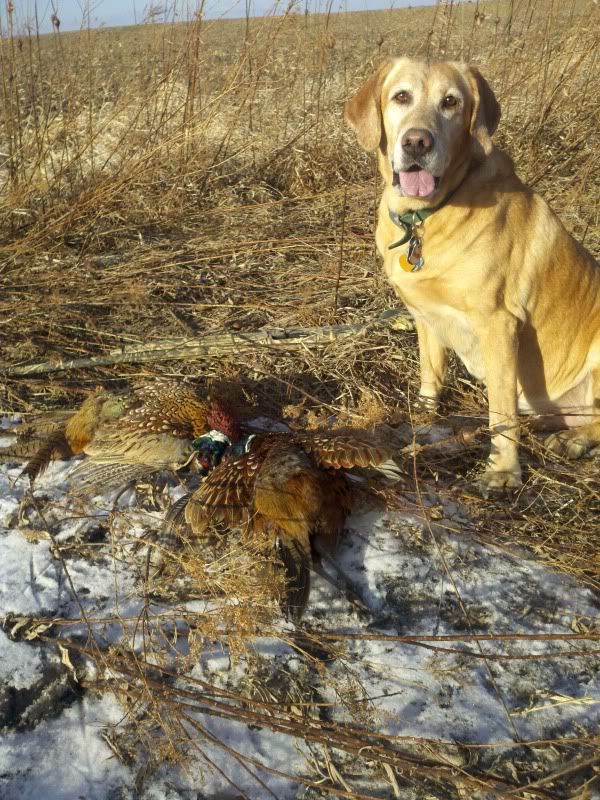 Sitting here in my Jeep watching the winds whip through and temps at 20 degrees, I feel extremely fortunate....just wish I could have closed it with this dogs brother - Chunk.
He has diabetes and our opening day hunt in November just about killed him. I miss hunting with the "Chunkster" but Star (his sister) is doing pretty good in her own right.
These two are for you Chunk! A picture from our last waterfowl hunt a year ago...