Hey, just thought I post a couple picture from our hybrid striped bass fishing this summer. We had a awesome year.
This was like in two hour, we limited out on fish over 15 in, We had to take the picture the next day because it was two dark and there are two extra fish. I think the smallest was like 4 pounds largest 10 pounds.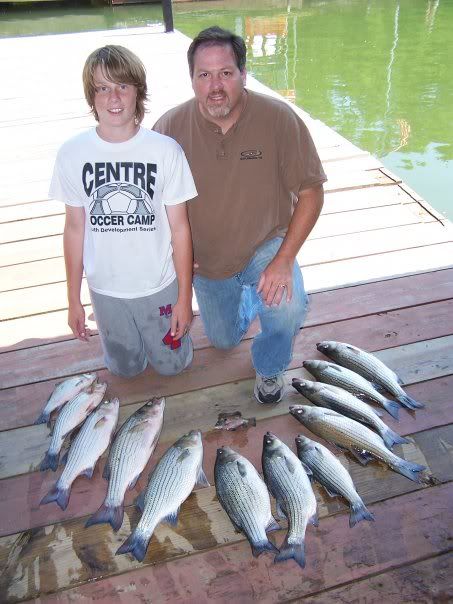 This was the biggest fish of the year it was 14-15 pounds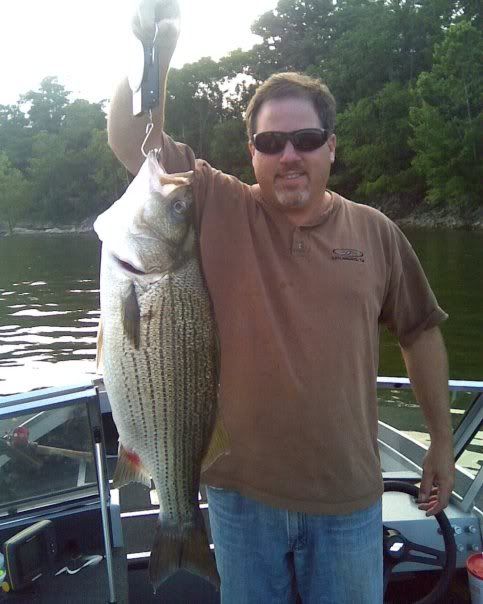 This was one of the days they were jumping.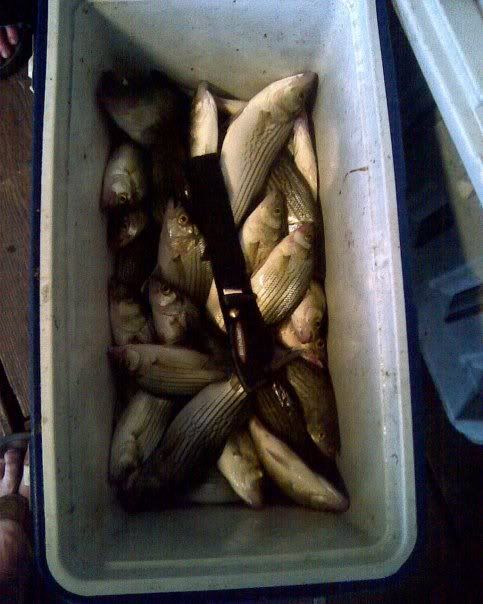 couple big ones.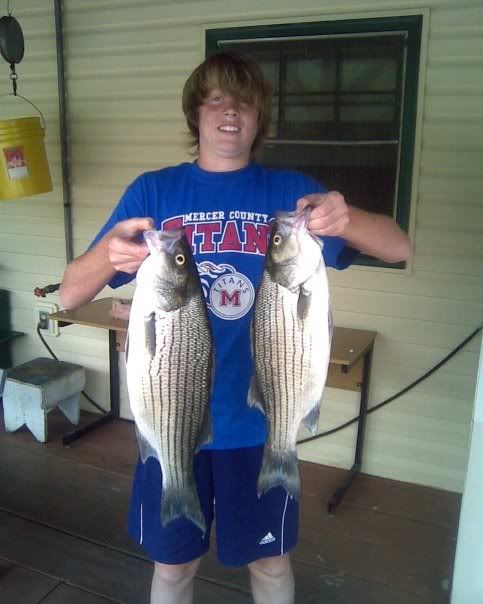 Normal day.