Well, got a late start this morning. I slept in, couldn't find my keys, and hit some traffic on 405....needless to say, I wasn't very happy....lol. I didn't get the boat launched until 7:00am, but at least the boat launch line was short...LOL. I didn't bother dropping the down rigger and decided just to mooch for a few hours. Well, it paid off, I hooked into a nice 18 or so pounder. She ran like hell and just when I thought it was a sealed deal.....she would peel some more line. The best part of the whole thing was....it was on light gear without any flashers.....talk about feeling every damn headshake and tug, all I had on my line was a 2oz. weight, it was a fruggin blast. I landed the fish after a few more big line peels and with the help of Sierra and her handy net skills...lol.....King in the cooler....sweet. Moved to the other side of the bay and hooked into another King. This one was around 10 pounds, and wouldn't you know, he is clipped too! Two fish landed and both clipped!......so he kept the first King company in the cooler. Poor ol Sierra didn't get any Kings....but she holds the record for dog fish....lol. I couldn't begin to tell you how many times I had to re-rig her line.
Here is Sierra with the bigger hen
Here is the small buck next to the ruler......no lyin' here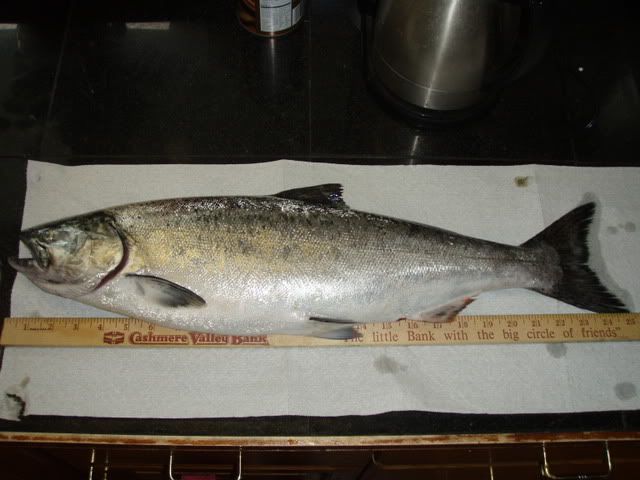 Here's the bigger one
Score!!! Steelie bait! Gonna cure these babies up tomorrow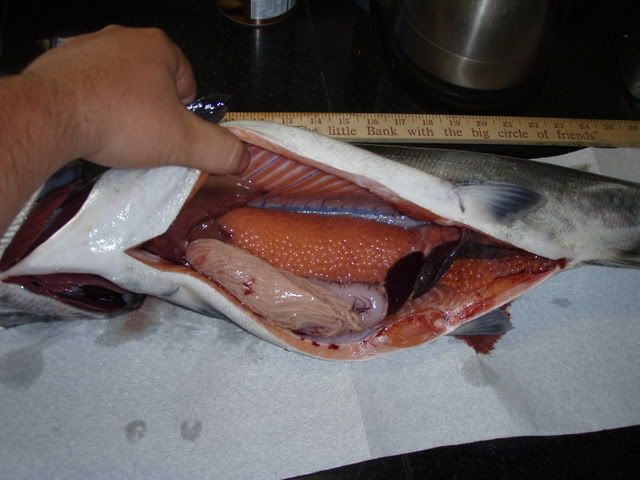 Nice fat fillets, notice the difference in the color of the meat? The "white" meat is friggin' deeeeliiiishusssshhhh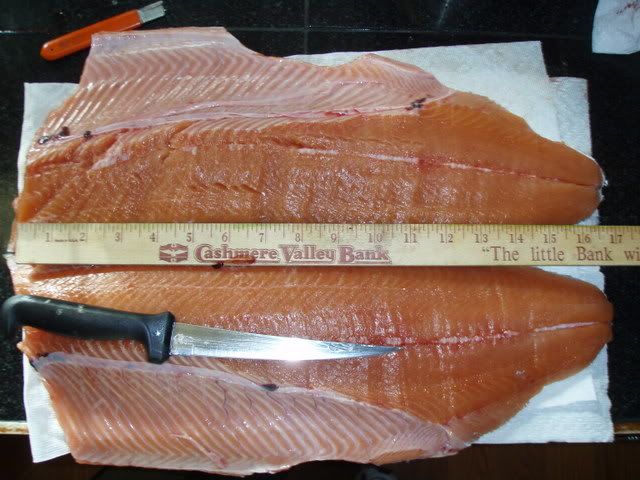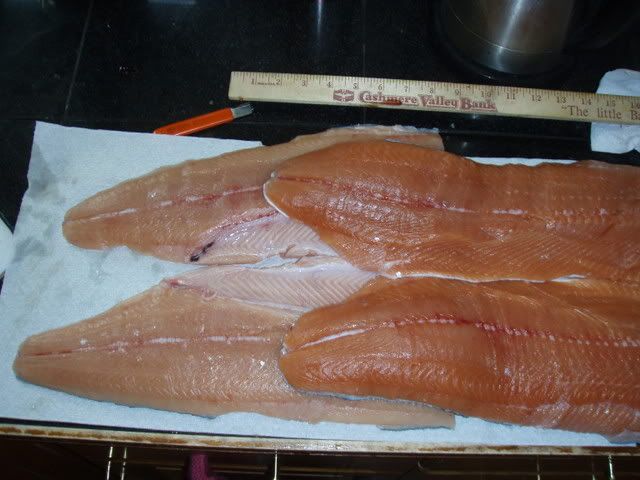 The finished product after trimming off the rib bones and vaccum packing.....nice pile o' meat.....probably go into the smoker on Monday, along with some other fillets I have from last week.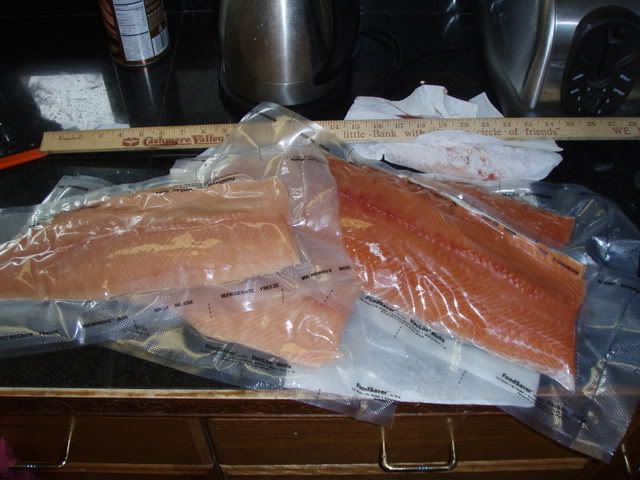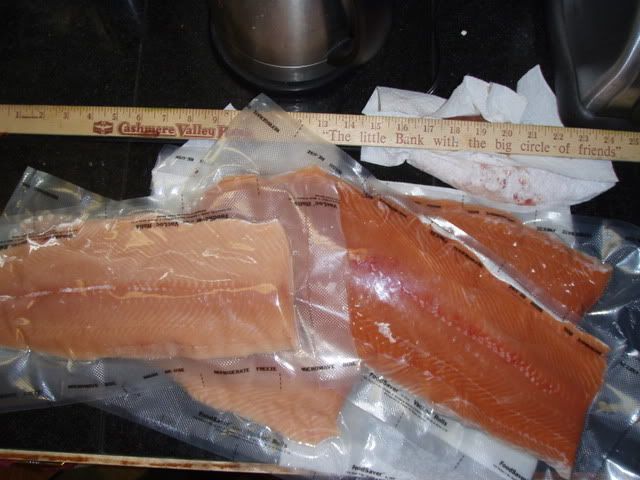 Can't forget a little shashimi, salmon heart with some lime