Hey guys.
I am sooo excited and had to show some of you my new "toy" :mrgreen:
I just got done installing some DIY "Stage 2" 180cc Injectors on Friday Night.
All I can say is WOW. I never knew my truck could do this stuff!!!
To give you an idea, my stock injectors were about 90ccs, and these are 180cc's. I had to WORK to get my stockers to give me 25#'s of boost (on a high chip setting on a hill), now on a flat highway on my stock position I can just step on it and PEG my 30# boost guage lol.
Also I can throw a decent amount of smoke w/ my not-so-stock chip settings
Here are a few pictures: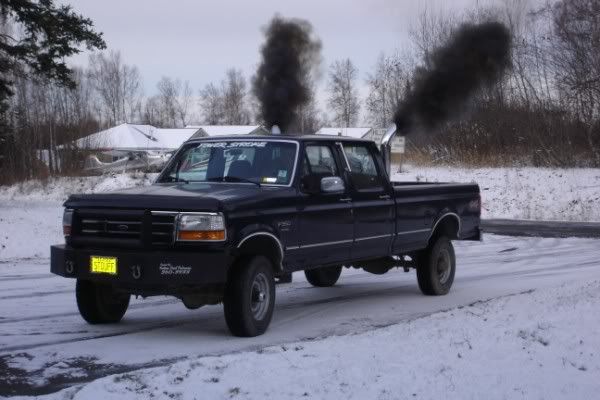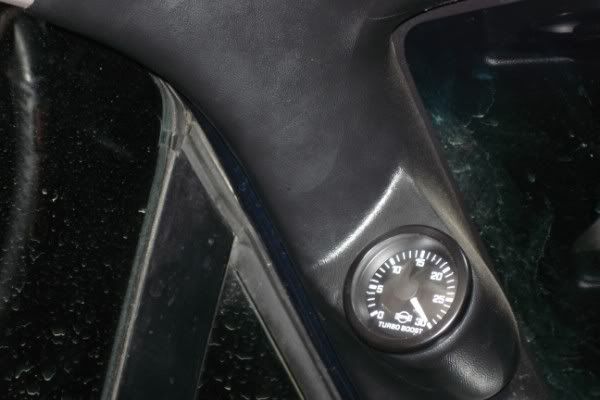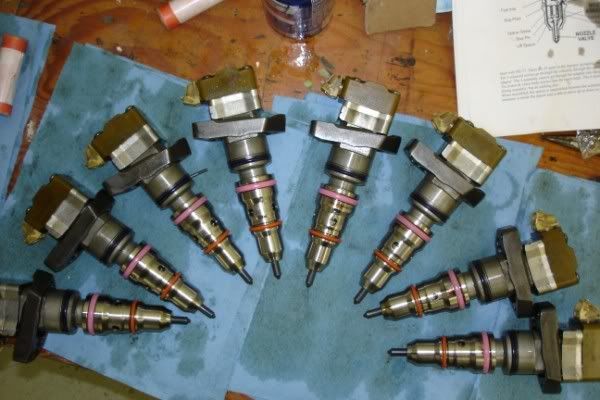 And just to show how much of a Dork I am, here is my impression of what is called "Perma-Grinn" (after you add a poweradder to your diesel), lol.
If anyone is thinking about modifying your injectors, I highly reccomend it.
:salude:
-Stouff