I posted this yesterday on the California forum, but thought some of the women here would enjoy this too:
It wasn't the most ducks I'd ever gotten, but yesterday was one of my coolest hunts ever: I got together with three other women for an all-girl hunt over a traveling wooden wigeon decoy named Bald Pete.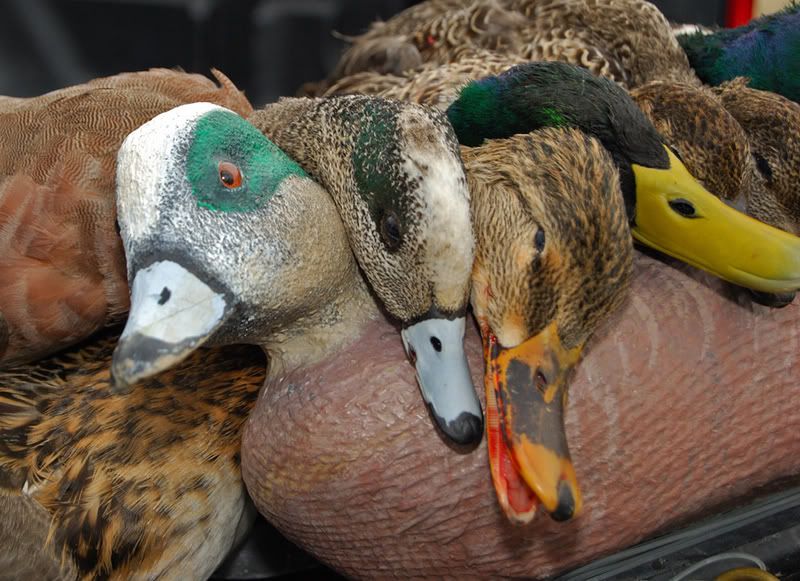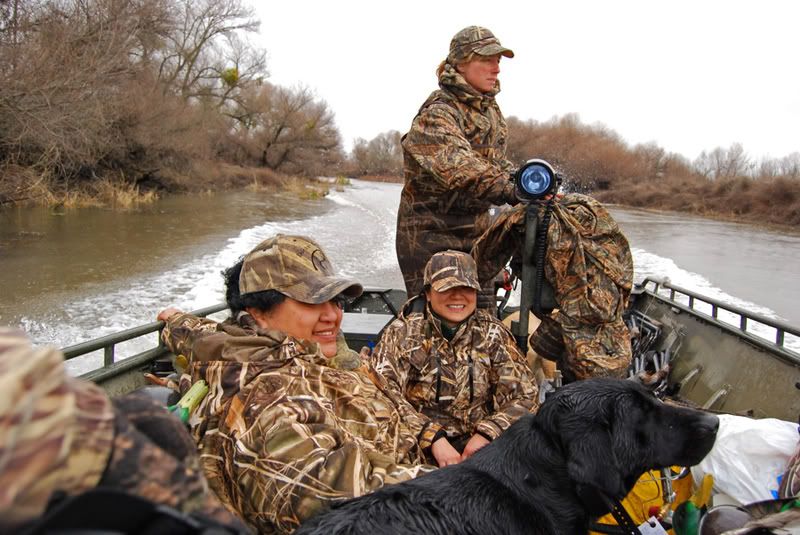 The short version of the story is that Bald Pete is traveling all over the country to hunt with as many hunters as possible this season. We were his only all-girl hunt, and he helped us bring in four mallards, two teal and a drake wigeon (just like himself). When it's over, he'll be auctioned off for a DU fundraiser.
The long story, in case you're one of those people who likes all the details, is at
http://norcalcazadora.blogspot.com/2008/01/magnificent-all-girl-hunt-with-bald.html
.
It was pretty cool. Most of us normally hunt with our husbands or boyfriends (and one of us isn't licensed yet, so she'll get started next year), but this was a day for us.