the 1911 may be old and "wonderful", but its completely worthless to me. it would be so far down my list of guns, that i would have to win a big lottery to ever bother buying one. if it isnt for hunting, or it doesnt fit in my pocket, i cant justify owning it. 1911 does neither of those things in my opinion. what is it for? its sole purpose is a person killer/ego booster, isnt it? what else does it do? if you were on a pistol deer hunt, how far down the list is it? at the bottom... if you want a nice light concealed carry arm, how far down is it? pretty far, really.
sure its a great design, but for real life, its purpose is nearly nil... for a carry arm, its just a "status symbol", and as a hunting arm....i suppose u could sharpen the slide and lash it to a stick???
im sure this will ruffle a few feathers, and im a little excited to see how mad a few of you get, but im a realist. if we are talking about the best design in handguns over all time? maybe a real gun with enuf power to kill something larger than a rabbit, and still fit nicely in a holster?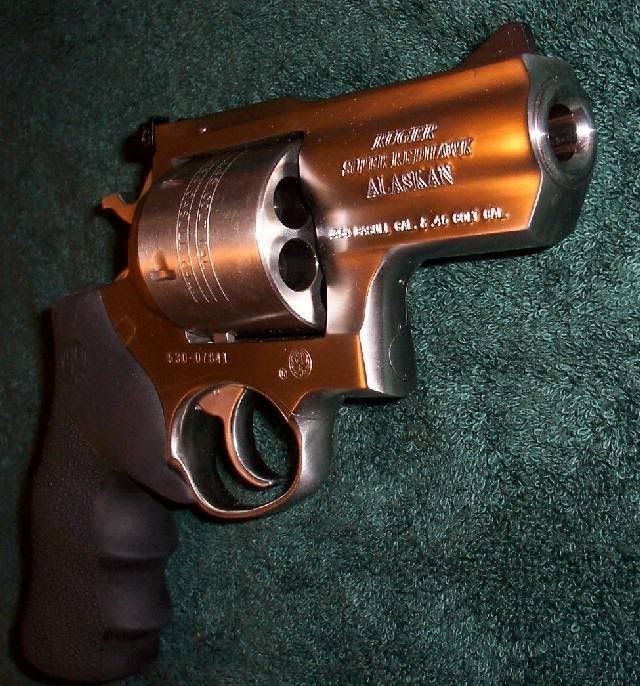 thats it for me
design, size, caliber, weight, strength, and even great looks
if you miss shootin pop cans off a log with ur 1911, just get ya some cowboy 45lc loads, and go to town
for a carry gun, the little bersa thunder380 is my favorite. cheap, reliable, very accurate for a "slidey-top" and its so small and light it can be concealed in the summer.