Started out as your basic Marlin 882 SSV 22WMR, nothing to fancy, Bushnell Banner 3-9x40 mounted on it.
Started reading, looking, seeing what other people were doing and seeing what was available for it. First upgrade was the scope. Went from 3-9x40 to 6-18x50AO, again Bushnell Banner. Not the best scope in the world but does everything I need it to do.
Next upgrade was some trigger work and a laminate stock, both of which I got from Midway. The trigger pull is a Jard unit, 2lb pull. It is quite an improvement over the stock one. The stock is a Marlin gray laminate.
Final upgrades were the addition of a bipod and comb raising kit. The bipod is a Harris Ultralight. I thought about buying a cheaper one but read some bad reviews so opted for the Harris, which is a very nice unit. The comb raising kit is nothing special but it does make quite a difference for me in getting the sight plane lined up.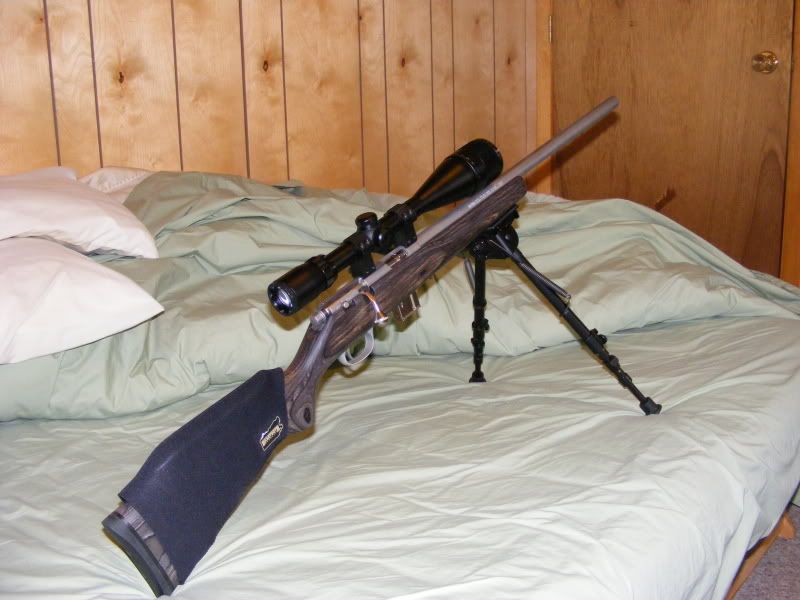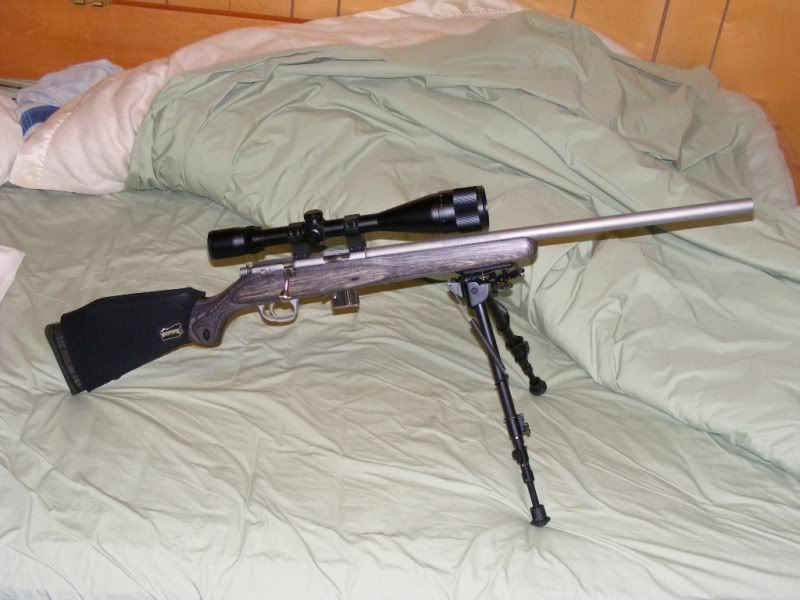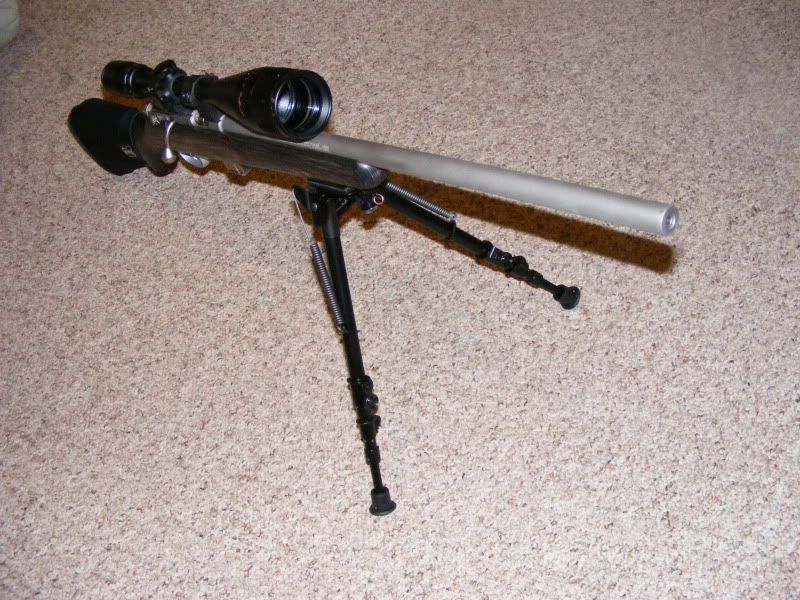 That's it for now.....anything else I do to this gun will have to be custom because there aren't many more factory available parts that are replaceable.:D