Added numbers 10, 11 and 12 to the season totals Sunday and Monday with these Oklahoma Rios. Got a surprise when I picked one up that had 6 beards. His 1 1/4 inch spurs werent bad either. Oklahoma is a favorite place of mine with plenty of good turkeys.
Doubled on these two the first afternoon in the rain. The bird on the right had just whipped the one on the left.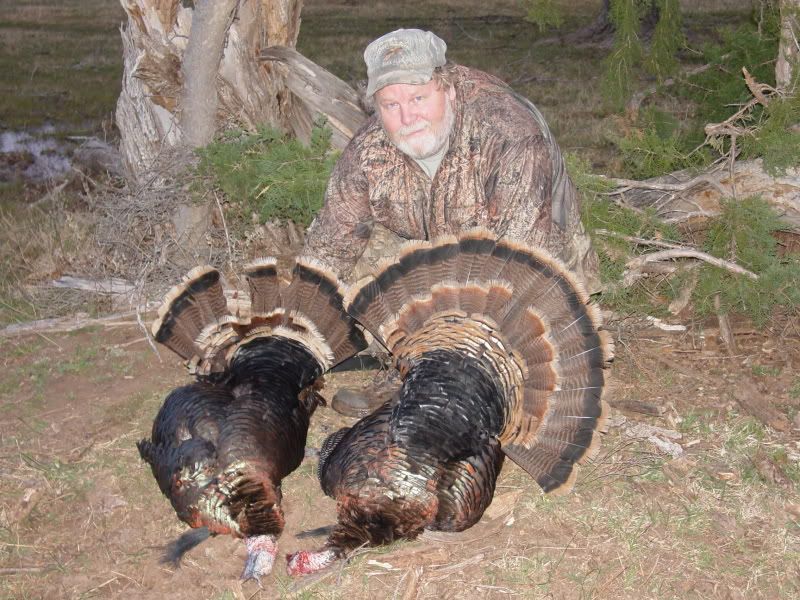 This was the 6 bearded bird. Not great beard length, but a nice surprise.