Had two skinned pheasants in the freezer that needed to be cooked.
Browned the birds down in some olive oil...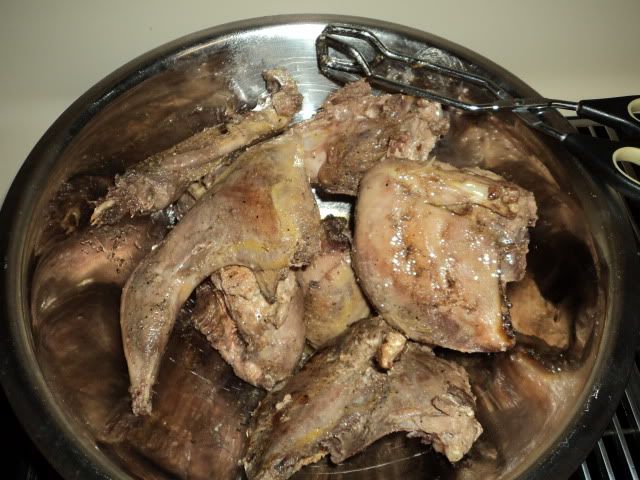 sauteed the onions & carrots with 4 bay leaves for about 10-12 minutes...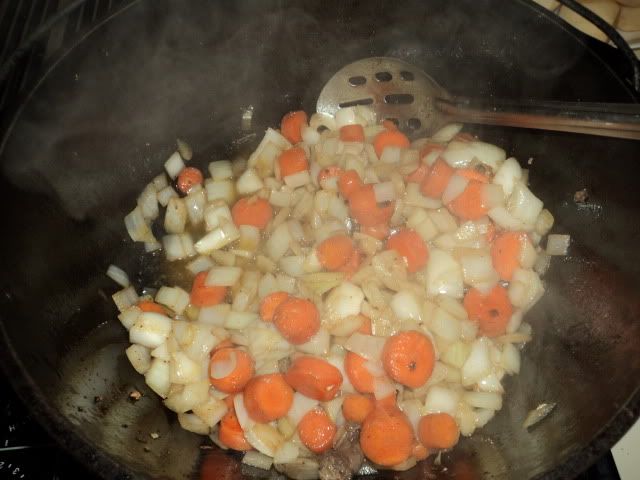 Added everything else to the pot, bacon-then potatoes on top...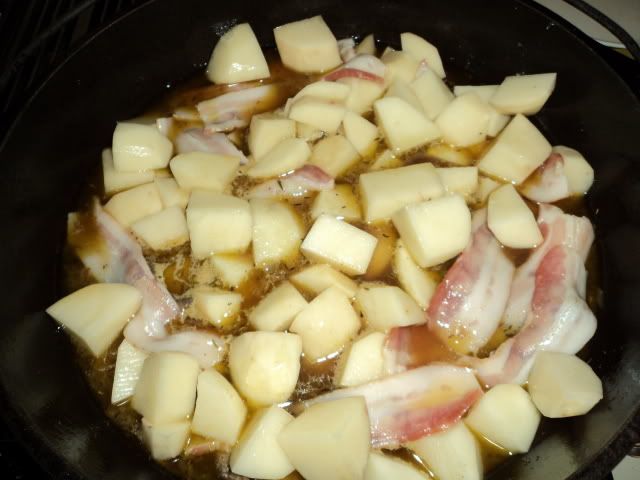 simmered for 45 minutes, then removed veggies and meat from pot to thicken the gravy: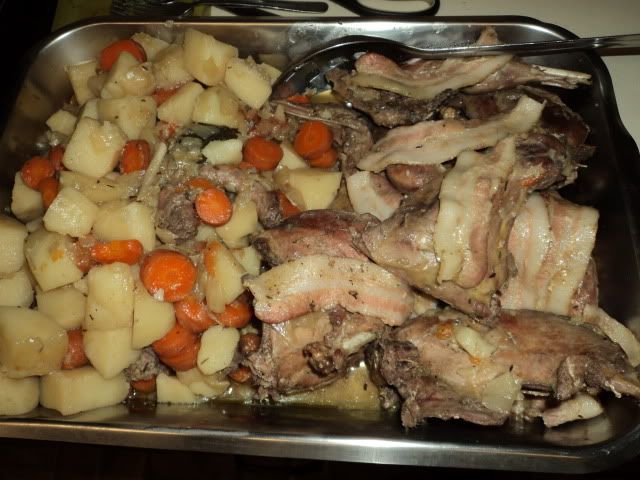 added the bird back to the gravy to warm for plating: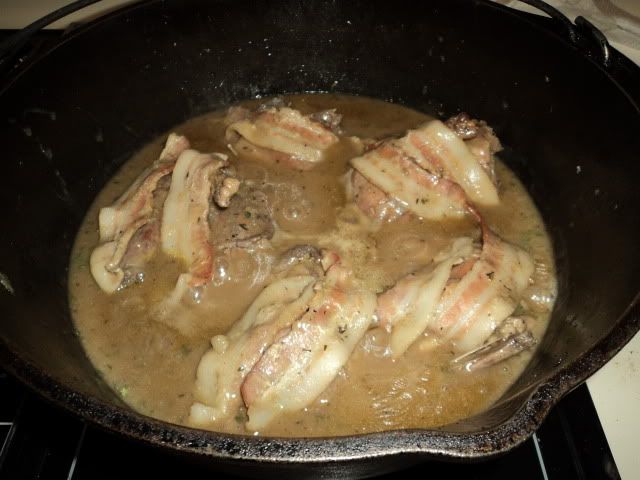 served over pecan rice! MMMMM!!!