I highly recommend it. I went out wood duck banding with a biologist down south FL. Folk who aren't aware, duck banding down here is done first by collecting the birds and then banding them all at one time. Jamie (the biologist) drives the boat and spotlights the ducks and then a friend and I collected the birds. Here I am, in the middle of a gator infested marsh (and I mean INFESTED...it looked like a christmas tree lighting up in some of the canals when we shot the light down them), half my body hanging out the boat zipping through the night with the airboat at full throttle sometimes as I snatch the birds off the water and very occassionally out of the air. Talk about a rush!
beginning of the night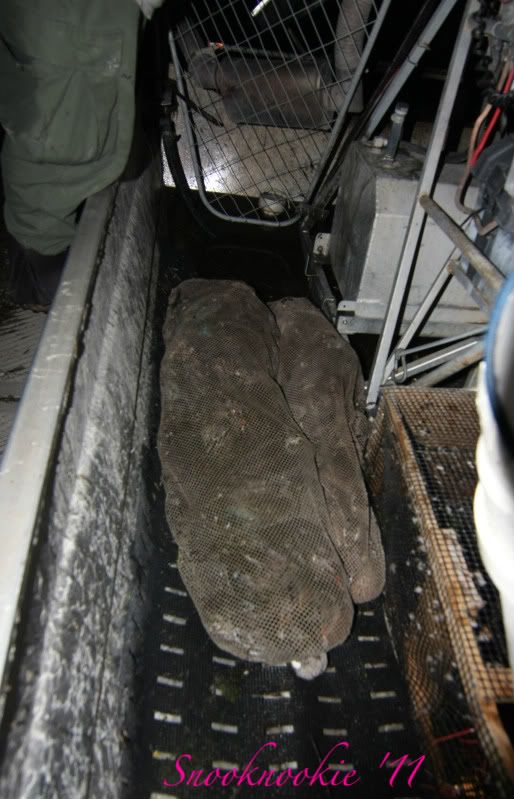 We ended up having a jail break in the holding pen since I think that I put my foot through the side so we ended up having to put the ducks in the big laundry bags. We ended the night with three bags full of ducks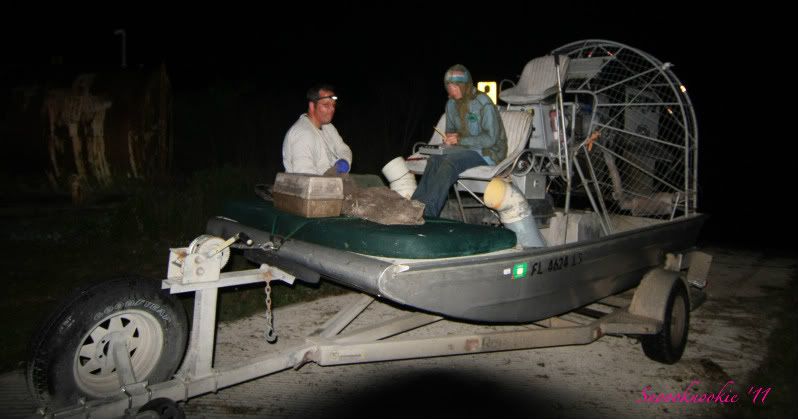 I got to be teh record keeper after we were back at the ramp while Jamit got personal with each of the ducks checking sex, age and molting or not.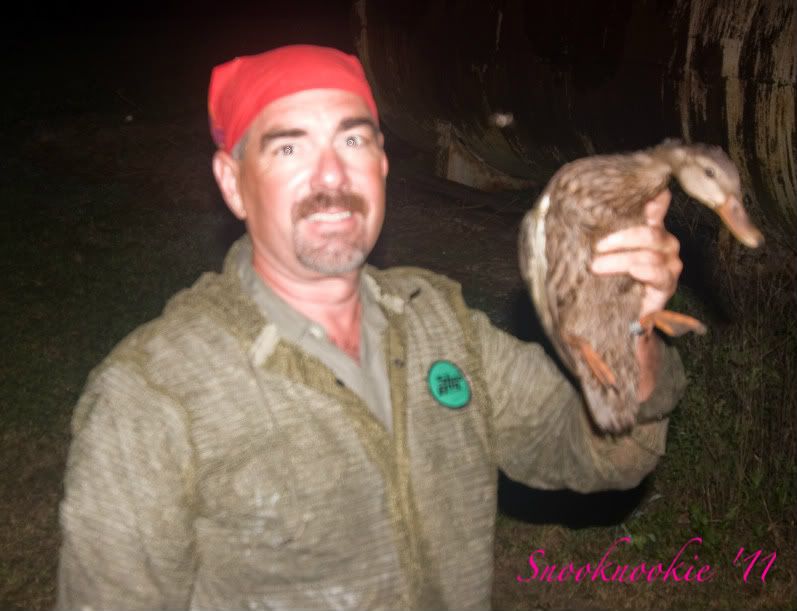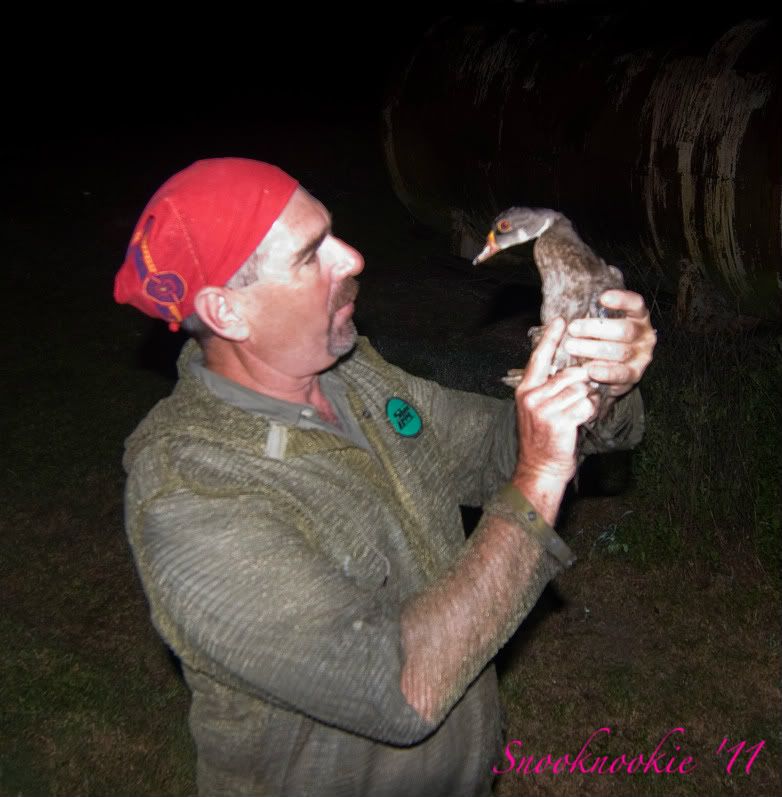 We ended the night with 90 ducks (88 wood ducks and 2 mottled ducks), 88 new bands and 2 recaptures (both wood ducks).
Sooooooo for anyone who gets the chance to do it, I very highly recommend it. What a lot of fun it was!!
Dani