First Duck with the new gun I picked up on Saturday....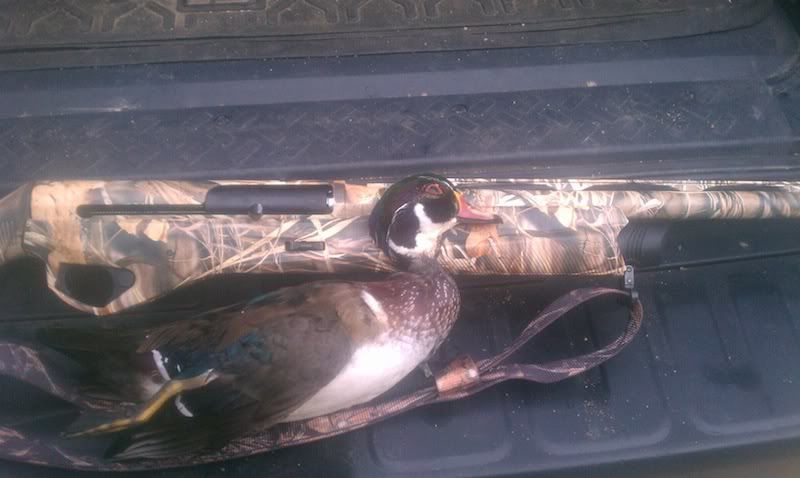 Never shot any Woodies in Kansas. Now, they seem to be everywhere in CO. Is this normal for out here? I really want to get in on some big Mallards.
You all have fun with that cold front moving in, I am in Cali till Sunday
Hope to get out on Monday morning though.