I've been out of town hunting all week and just now saw your b.s. reply that got locked. To answer your question, yes, I do have a good dog, I trained him, and don't believe in supporting fake hunting resorts as you do, so I do my killing on public waters.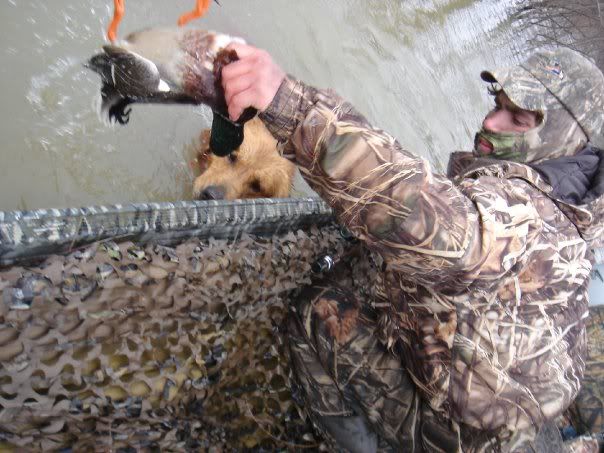 If you need a resume' from me, get on gon or alducks, and look at my pic history. as far as you go, you seem to be a class act, I'm not going to pretend to know how your parents raised you, because I don't. But I can say you obviously believe yourself to be some super hero conservationist. Stop your whining and go kill some pen raised ducks. As far as my education goes, yes I'm an industrial and systems engineering student at auburn.......I pay my own way through school and life for that matter, and don't have the luxury of spending a lot of money for organizations like du or delta.
since I can't afford to give money to organizations, I do things that matter just as much if not more, like taking a 13yr old on her first duck hunt a few weeks ago, and putting her on a limit of real birds on public waterways, teaching her the proper way to pursue birds, and not the easy/lazy/entitled way that you suggested by taking them on a fake duck hunt.....
If you are going to call people out, don't bite of more than you can chew