Here are pics of the process. I thought for $30 I would give the camo wrap a try and the Mossy Oak Video looked very easy.
I didn't purchase my wrap through Mossy Oak because they did not offer Max-4 camo. I used Camo4u.com
The wrap comes "pre-cut" which didn't really fit my gun so it took some tweaking and gap filling, fortunately they send lots of extra material to fill gaps with.
So far I am impressed with the product for only $30. It fits very well once it is all together. It is fairly easy to apply. It looks GREAT! Way better look than my factory dipped Super Nova in Max-4. It is almost scratch proof and has a lifetime warranty against fading.
I am all for camo dipping which is a superior process, but for a budget point...this product really turned out well!
If you have any questions or comments feel free to post.
Before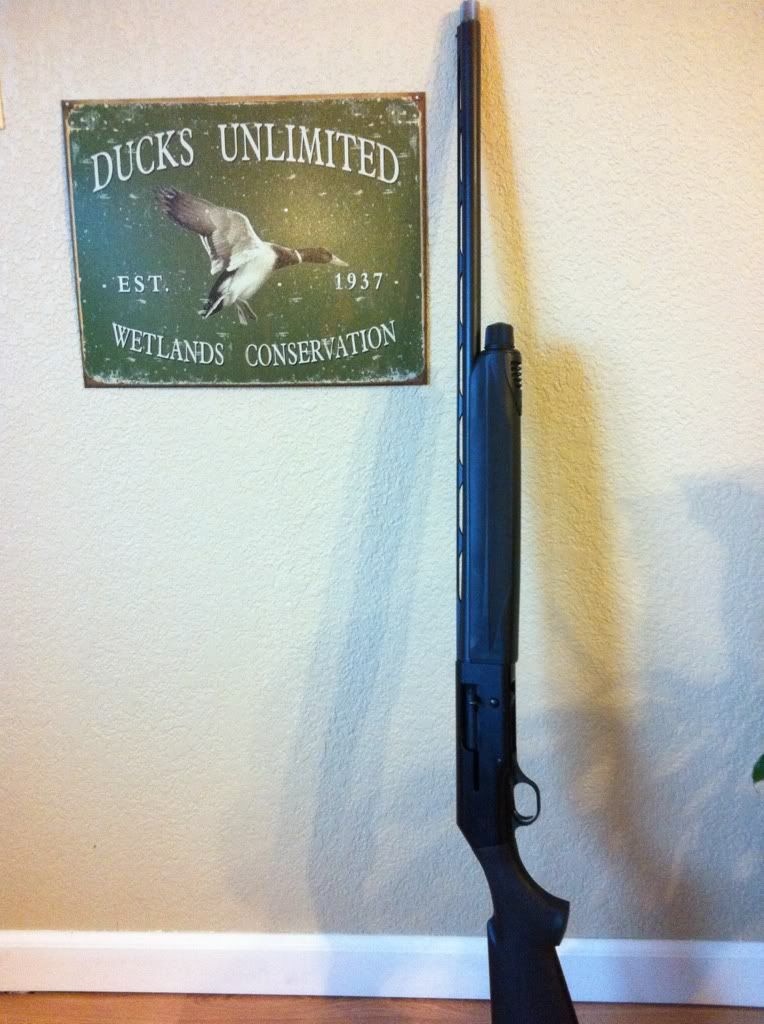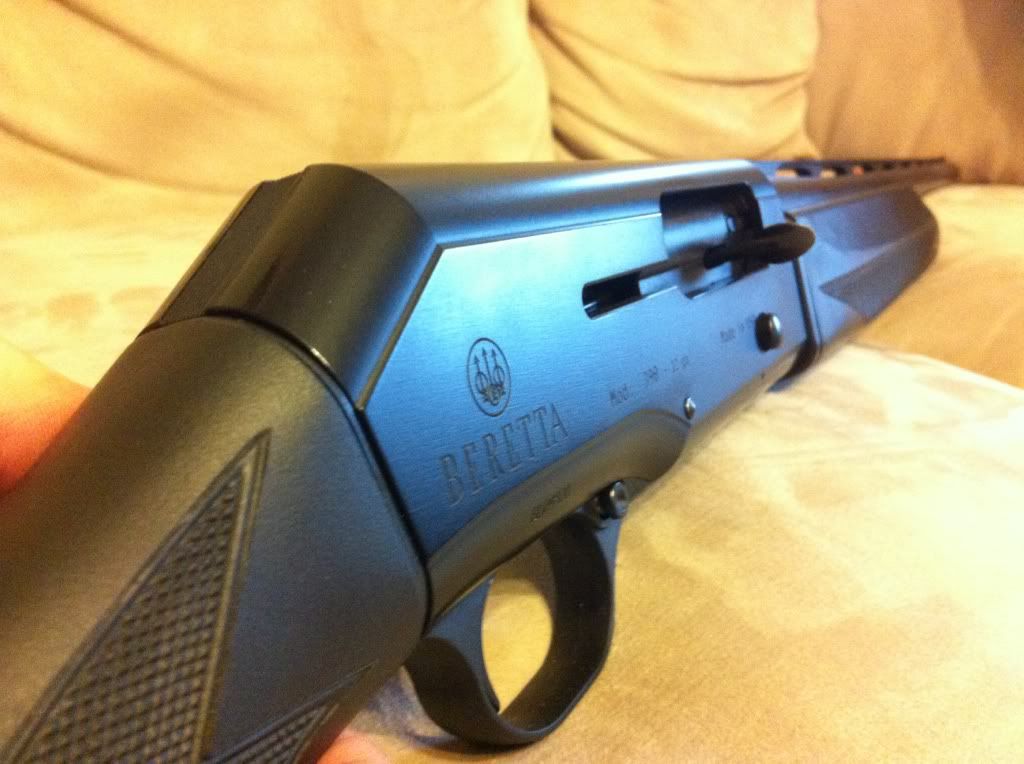 You can see the pre-cut pieces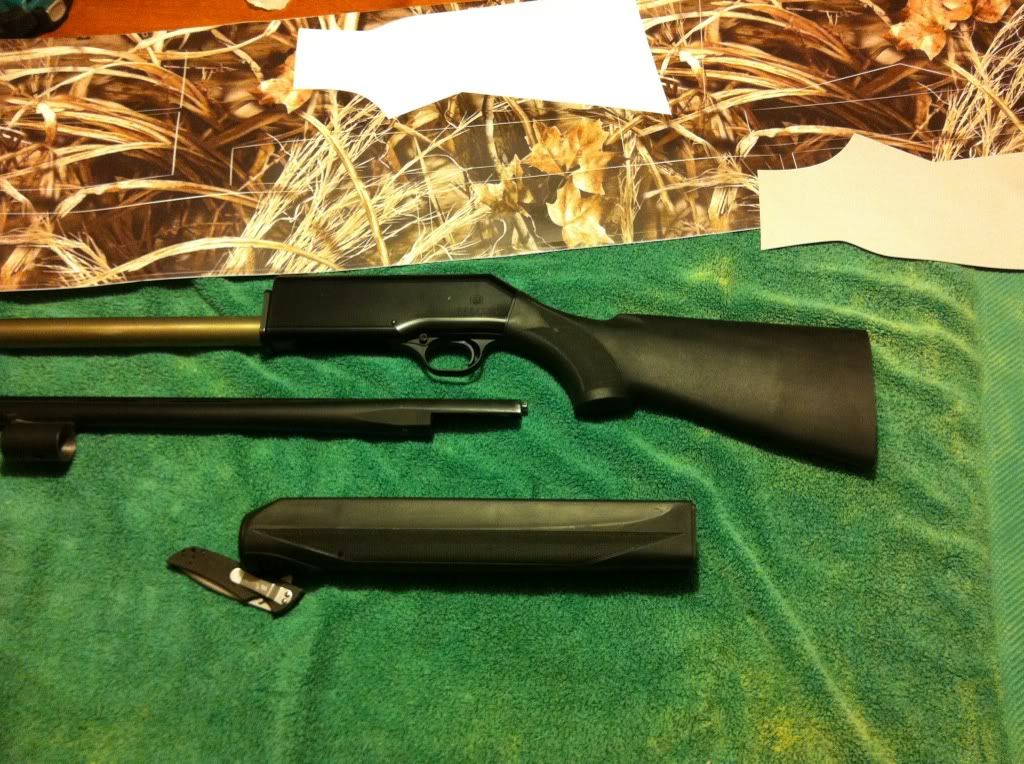 The foreend piece really didn't fit. It was too short and didn't wrap to the center so I had to splice a few extra pieces.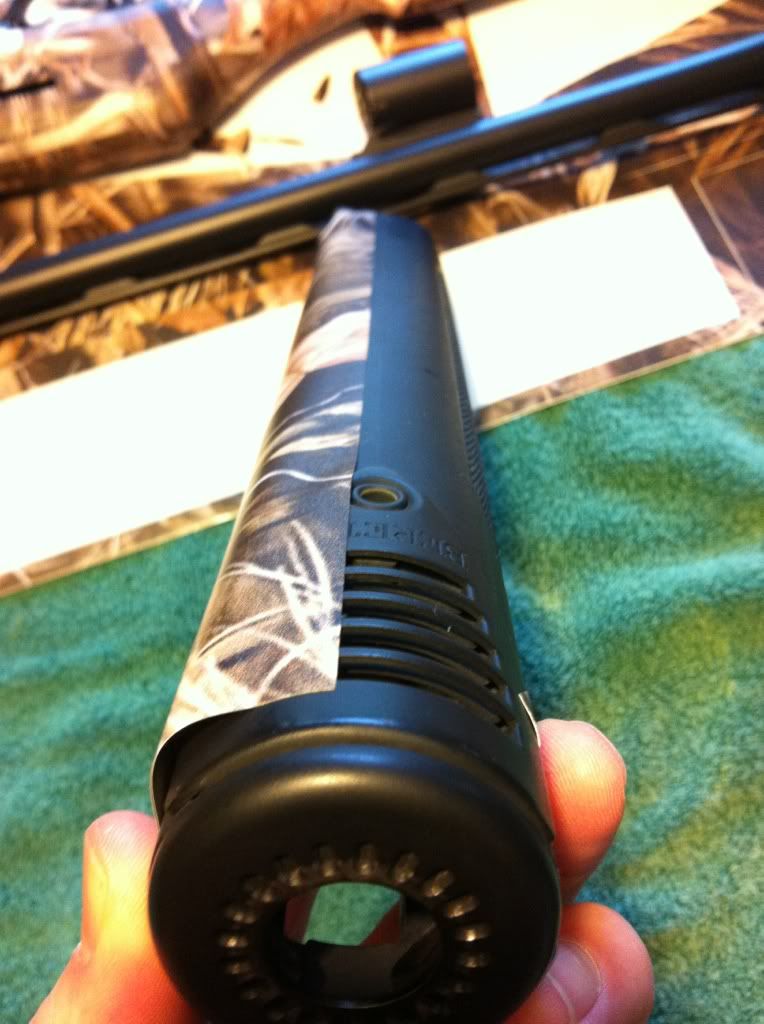 The barrel had to be done in two section.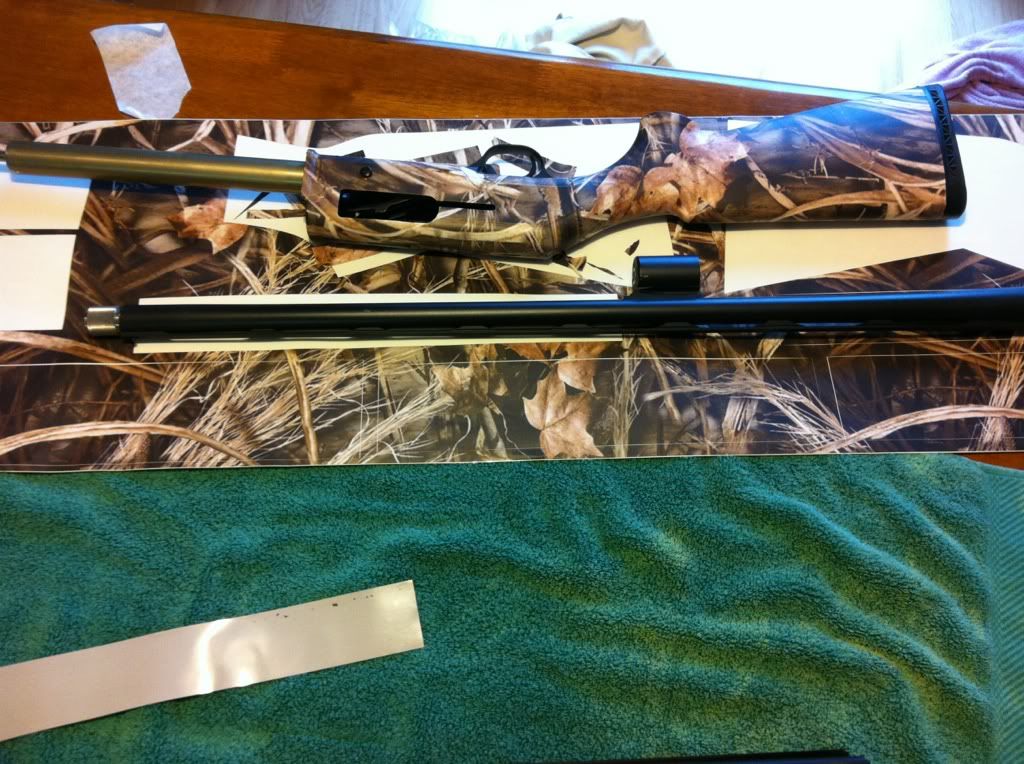 Here it is completed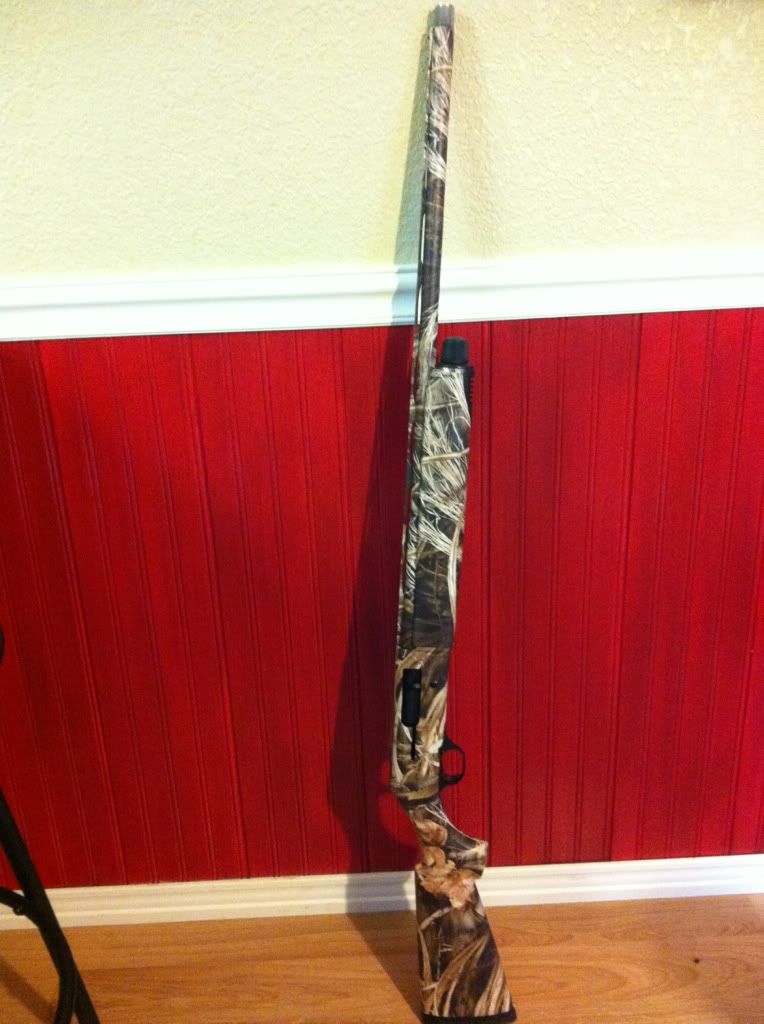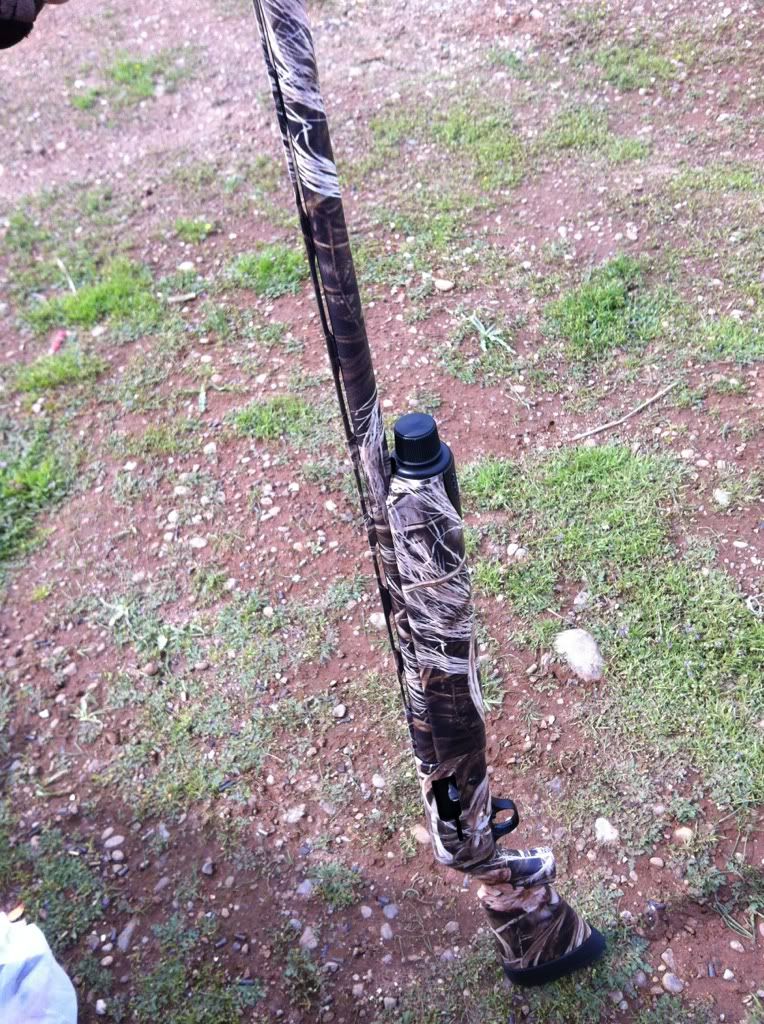 The foreend splice
You can do the vent rib contrary to what the video shows.