Having grown up catching and selling Western Diamond Backs, I have eaten a few. Eating a rattlesnake is a waste of time and energy. I believe that folks prepare and eat them just for the Novelty of saying they have done so. Most folks throw out the rib cage when filleting a fish. A snake is one giant ribcage and there just isnt any meat there.
When i cook one for a friend or the kids, we chicken fry the darn things. if you put enough breading on..... you might just have enough to get a meal out of it.
I nolonger catch snakes to sell at the annual roundups, but rather just kill them now that I have kids. Here are a few of the larger ones I've taken in the last couple of years. They are a might bigger than 4 foot and still not worth the hassle.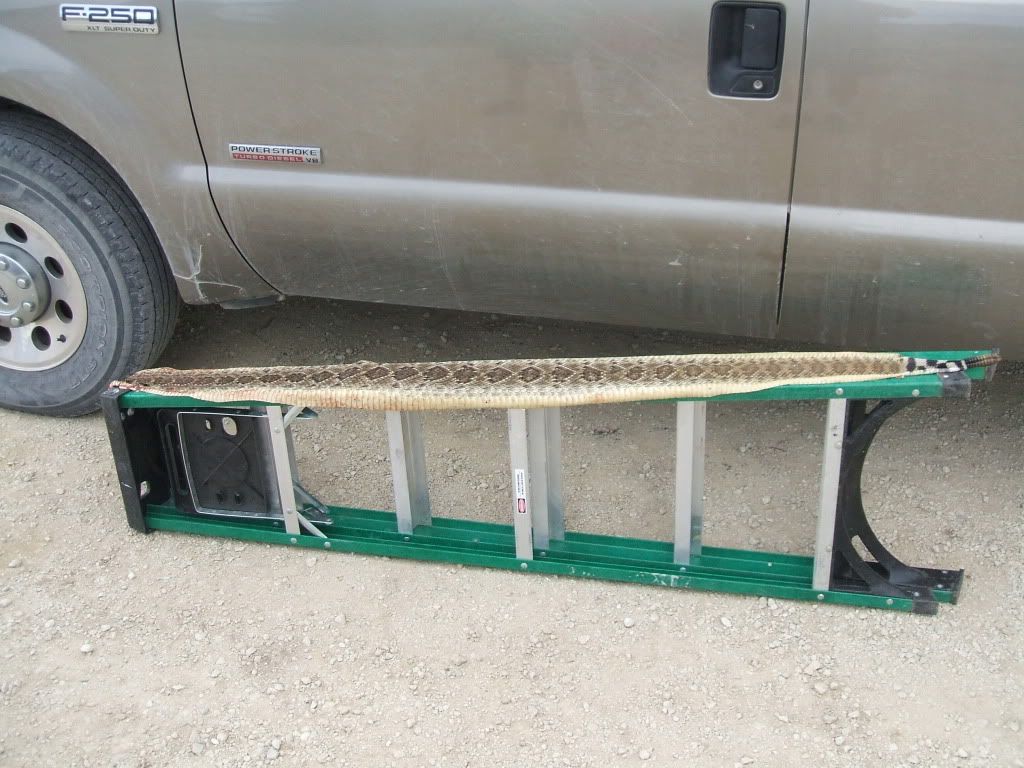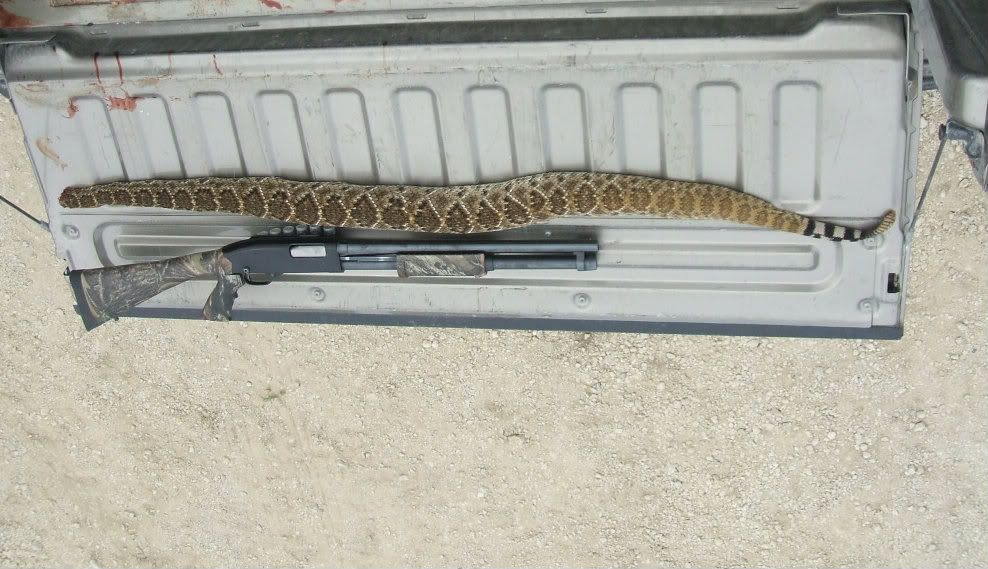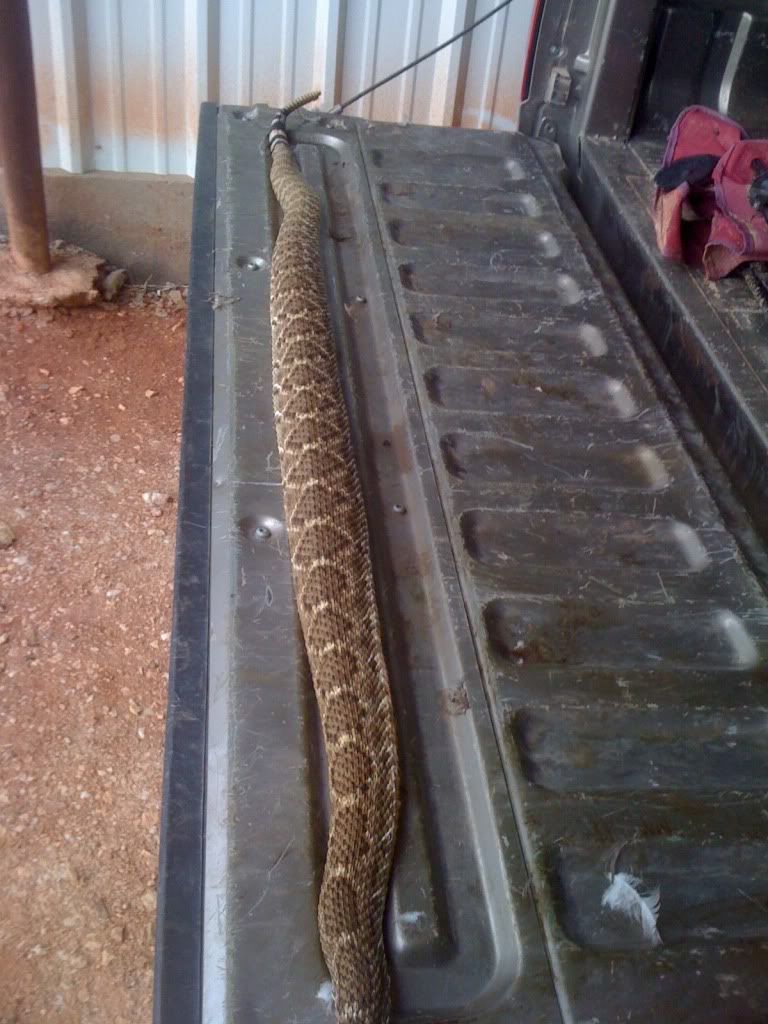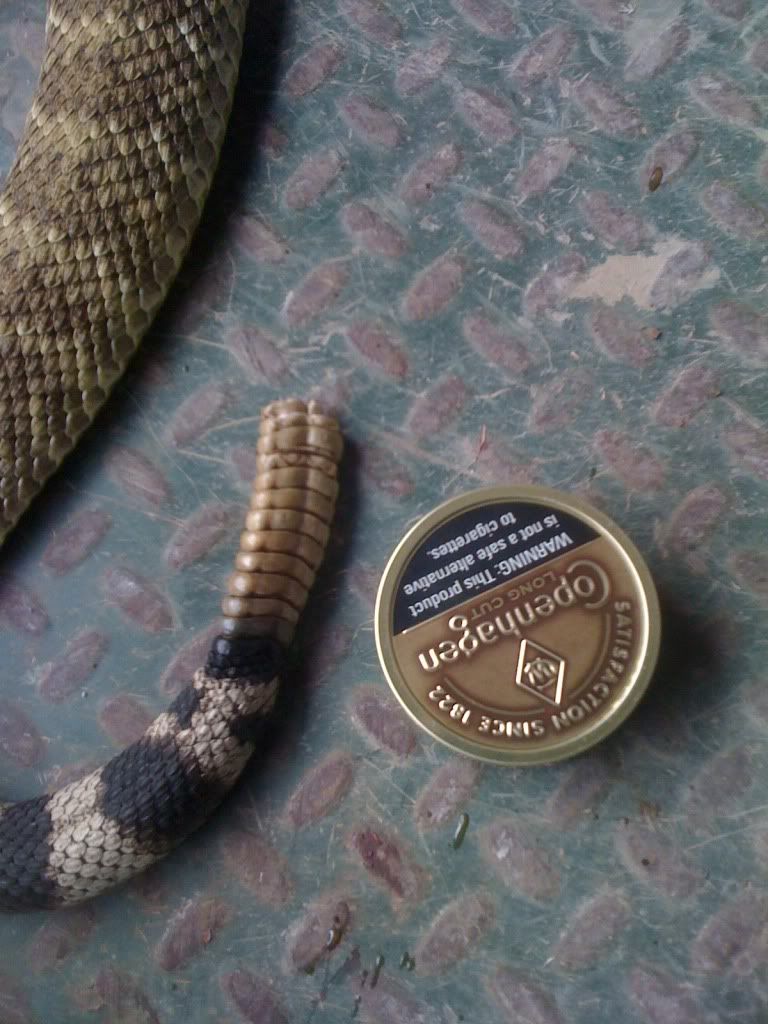 None of these would yield enough to make a meal for a single grown man. I fixed up a big one chicken fried for my boys and had to make 'em hamburgers when I was done. The meat taste like squirrel...what little of it there is.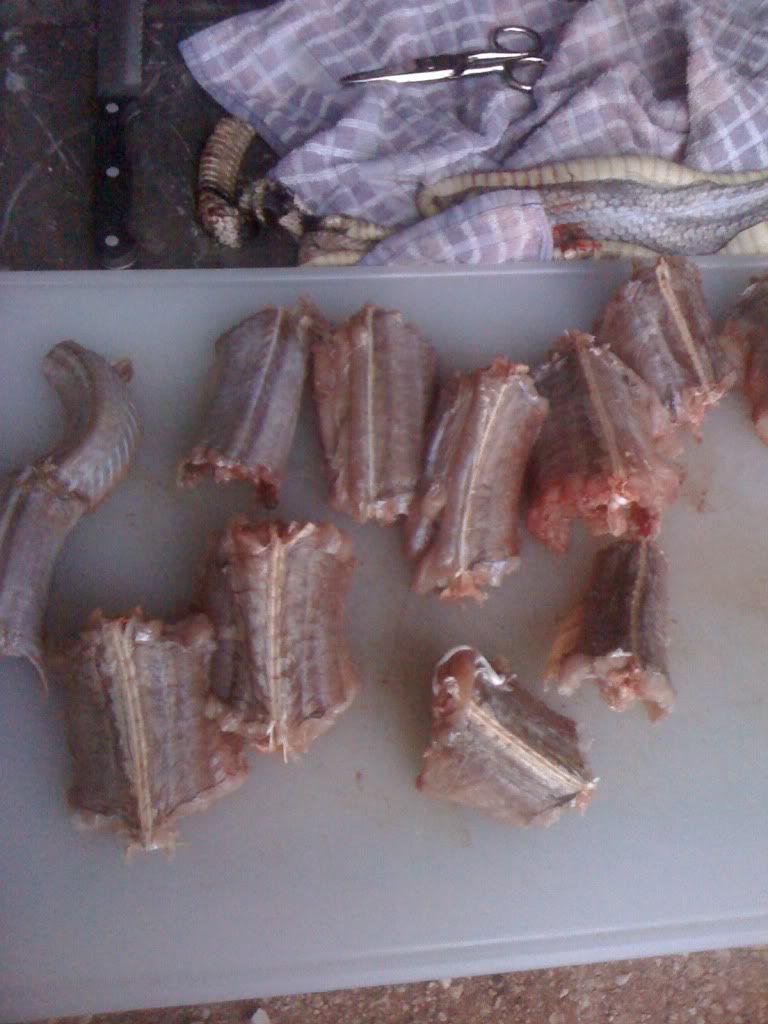 Im sure I'll get slammed by some expert snake cooks as I always do. I've eaten enough of em to know better.
Chaos