I was wondering how often hunter's here in Kansas use marsh seats. I know in Calif. it was a must for most refuge hunting, but hunting here is different.
The reason I ask is I designed a marsh seat for my boys and me, and it's been quite popular since. Over the years, I've been asked to either build some for guy's, or been asked for the design. Problem is, I'm afraid that if I give up my design, someone will produce it, or sell the design and make some good money off it.
It's a great design, cheaper than All the marsh seats on the market, and it adjusts and swivels. I made 3 for about $75.00, and have been asked by Refuge rats, waterfowl designs, and a couple others to give up the design, or mass produce it, and sell it. I never put this out to my Calif. hunters, simply because I did not trust anyone. I am not a good welder, but would love to build a couple more a see how they do.
Would anyone be interested in being involved in building a few more, and seeing where this goes?
Here's a picture of them: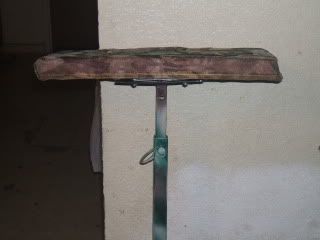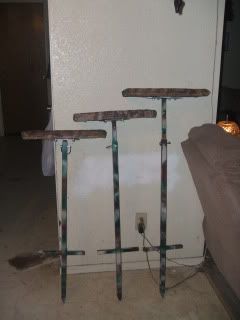 Anyone interested, P.M. me, and we can get started!