In the dark and steady drizzle, we started to the "Front". A couple hours later we're putting on our camo and loading the guns, where heading on a Wolf hunt. The forecast was for 60 MPH+ winds and snow but what the heck we are on a wolf hunt.Boy am I glad the wind staid down for most of the day, the rain was enough to handle and the 33* didn't make it any better.We have never "hunted" wolf and I have never SEEN a wolf up were we where hunting but I Know there there so we pressed on. First stand this is the view as the sun came up.


We called there for about an hour . No elk,deer,or wolf.
The next two stands were blank too.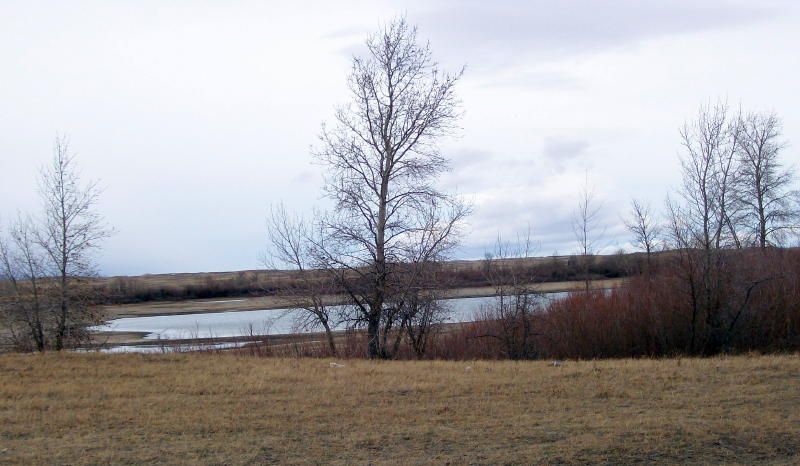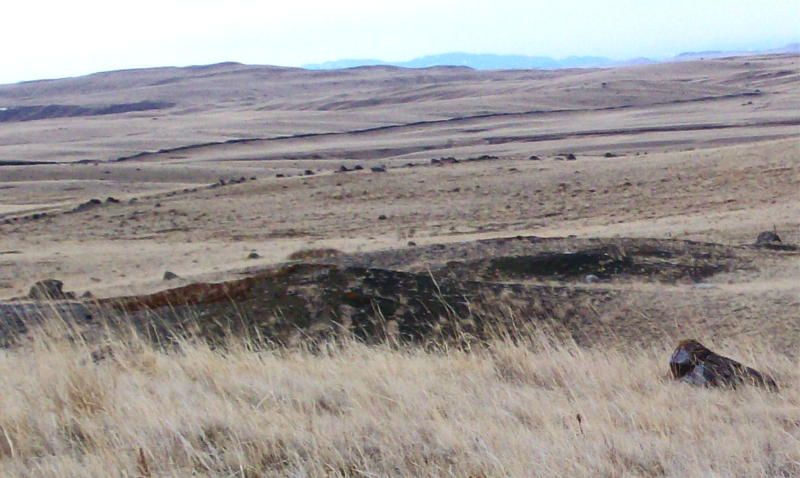 The forth was a little better,the rain let up and was kind of nice. We split up about 100 yards and where looking in different directions when I here My daughter in law work the action on here 243, a very distinctive sound. I froze and braced for the shot,and it came. The 243 report echoed in the calm mountain air like a canon. I swung my gun around hoping to see a pack of wolfs running in my direction,Nutten,WHAT?
I set very still not knowing the why for yet and about pucked with anticipation.
In what felt like and hour,5 minuets, she stands up and proclaimed "I got it" . What? where? was there more? I Need to know NOW!!!! I said in my head.
She slowly and calmly walked out 75 yards and hoisted this LARGE Beautiful-------Coyote,Humm.
I gave her a Big thumbs up and let out a big shiver, I just KNEW we had our first WOLF. I didn't want to let her see I was a little disappointed ,as she was just Beaming. We Never turn down a coyote and as it turned out she did the right thing . Her coyote was the only thing we saw that we could shot. and hay we will put it toward the four wheeler fund like all the other fur we get.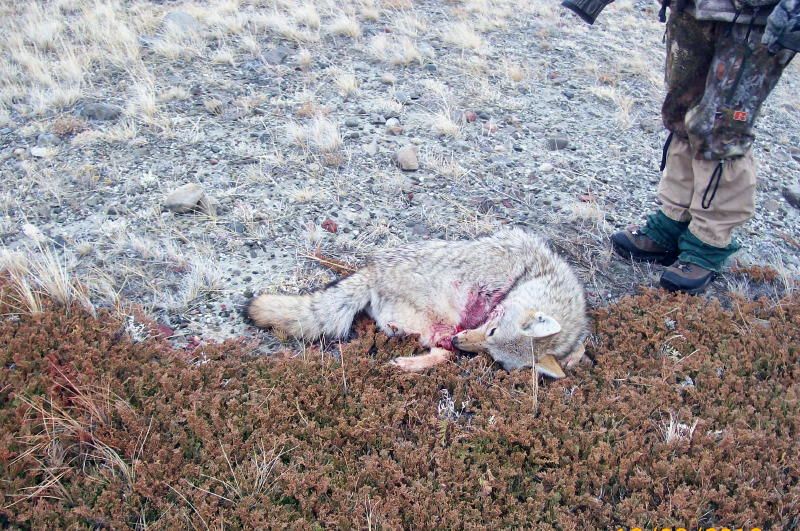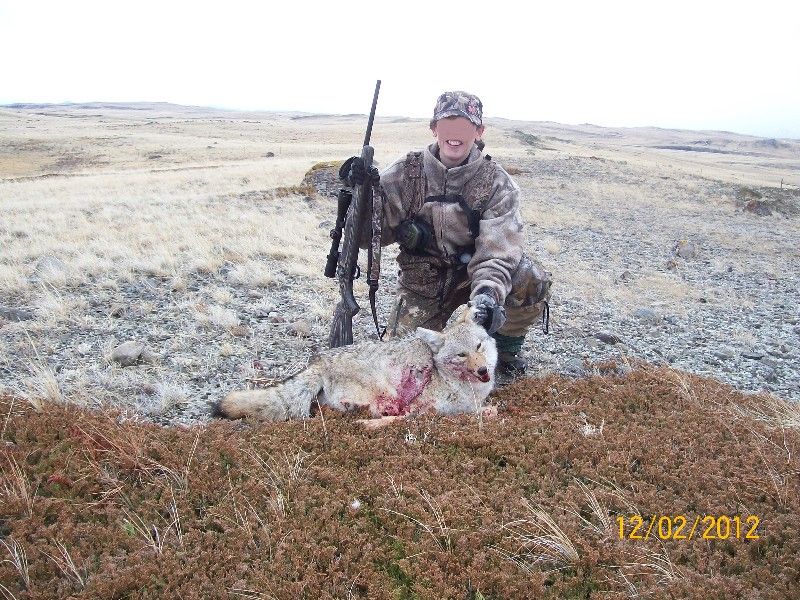 Now I know here we get a big jaded but the rest of the hunt all we ran across was sheep. I like looking at sheep but there just another sheep. Take a look at some of them ,great for viewing but no wolf.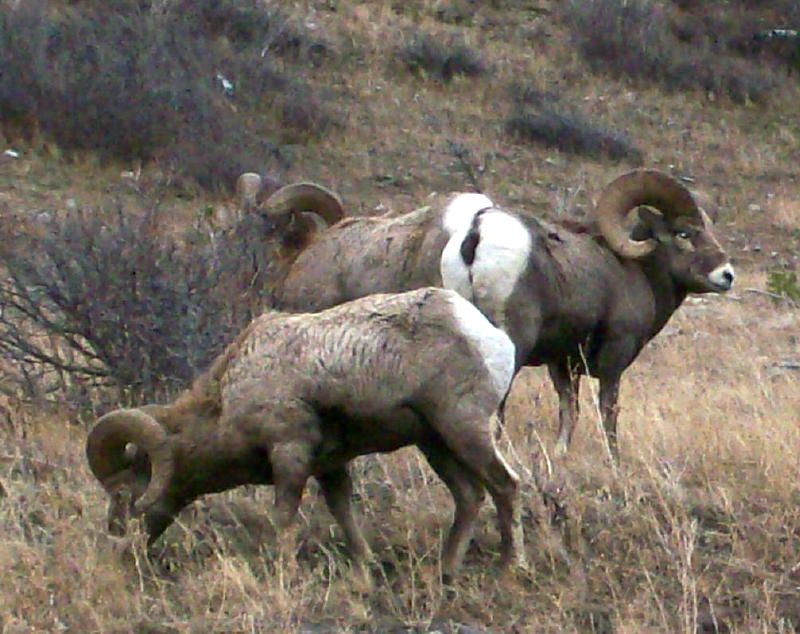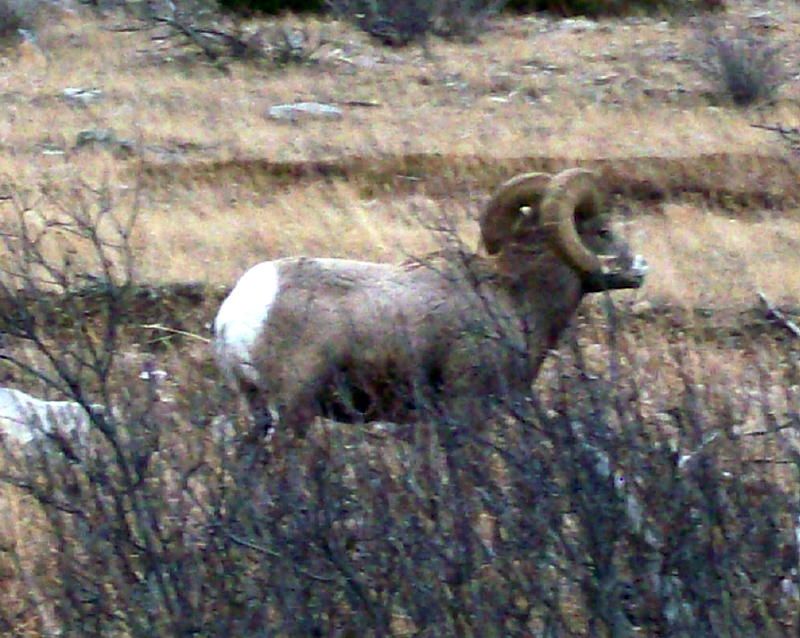 As predicted about 2:00 the wind came up and it shut us down. We did some more scouting and found some other spots we will try next trip out.

Going an a wolf hunt.