I went out east and hunted the Arkansas river trying to beat the storm that was coming in and I did that but there was not a bird to be seen. I waited till 8:00 and then called it, I went out to pic my dekes up and next you know I had 3 wigeon land in my decoys and my gun was unloaded. I decided to stay a little bit more and hike down river to try and get out of the 50+ mph winds and I found a spot and set my dekes out and not 3 minutes after I had a flock of Mallards come right in and I missed both shots on a greenhead that wasnt 15 yrds.
Then when they left I had 2 wigeon come right in and I had to hurry and load my gun and I missed the first shot and got 1 on the second. 5 minutes later a flock of 7 shovelers came in and I got 2 drake shovelers on 2 shots. I had to leave or I could of got my limit but a 45 minute drive home turned into a 2 hr. drive with white out conditions I couldnt see.
My take of birds...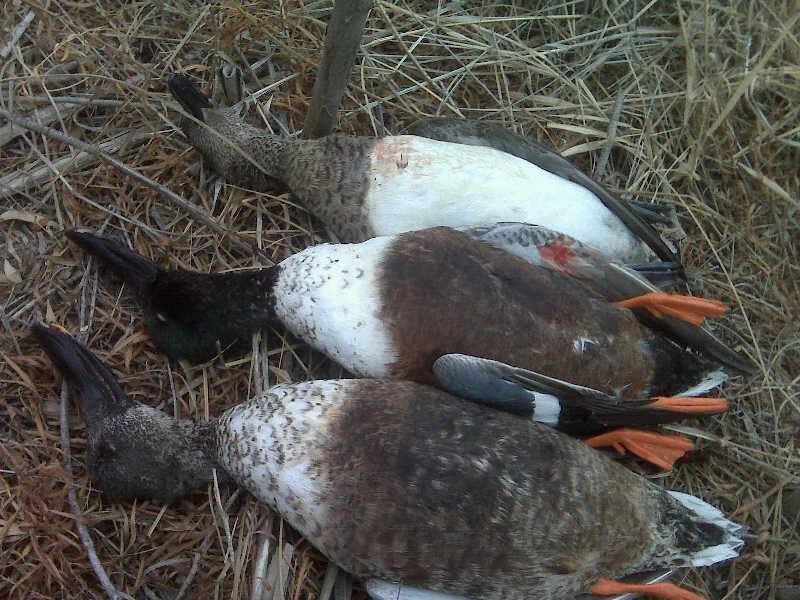 My 2nd Beautiful drake Shoveler...