The Wood Ducks have returned to the Snake river in E Idaho, and they have 25 new homes already installed by the committee members of the new chapter of Ducks Unlimited in Blackfoot, and 25 that are currently being installed by the Eagle Rock chapter in the Idaho Falls area.
These fifty nest boxes are scattered between the McTucker/Springfield area up the Blackfoot river, thru the Firth area to points North of Idaho falls. Three are going in on the South Fork.
If I have my way, another hundred will be installed later this year for the next nesting season.
This program may take several years before the boxes are discovered by the hens, and put to use, but even fifty boxes make an impact!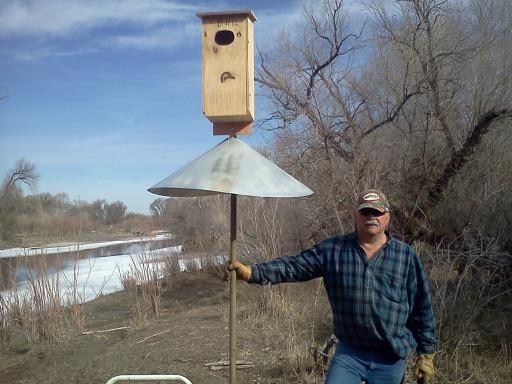 When installed properly we eventually expect similar results to that achieved in the following link from Holt lake.
http://woodiecam1.com/2012/07/17/2012-e ... st-report/