troy_iv wrote:

Indaswamp wrote:...still waitin...

I'd give them a call, Swamp. My order came in two days or so...
Guess what just showed up...
That picture was taken without a flash. it has a very dull shine comparable to that of either johnson grass or roseau cane stalks where you pull the leaves back. Don't let the picture fool you, it's a lot duller than what you see in the picture. Looks natural to me...I put it in the yard in the grass and it looks fine.
here's a pic. with the flash to show the colors: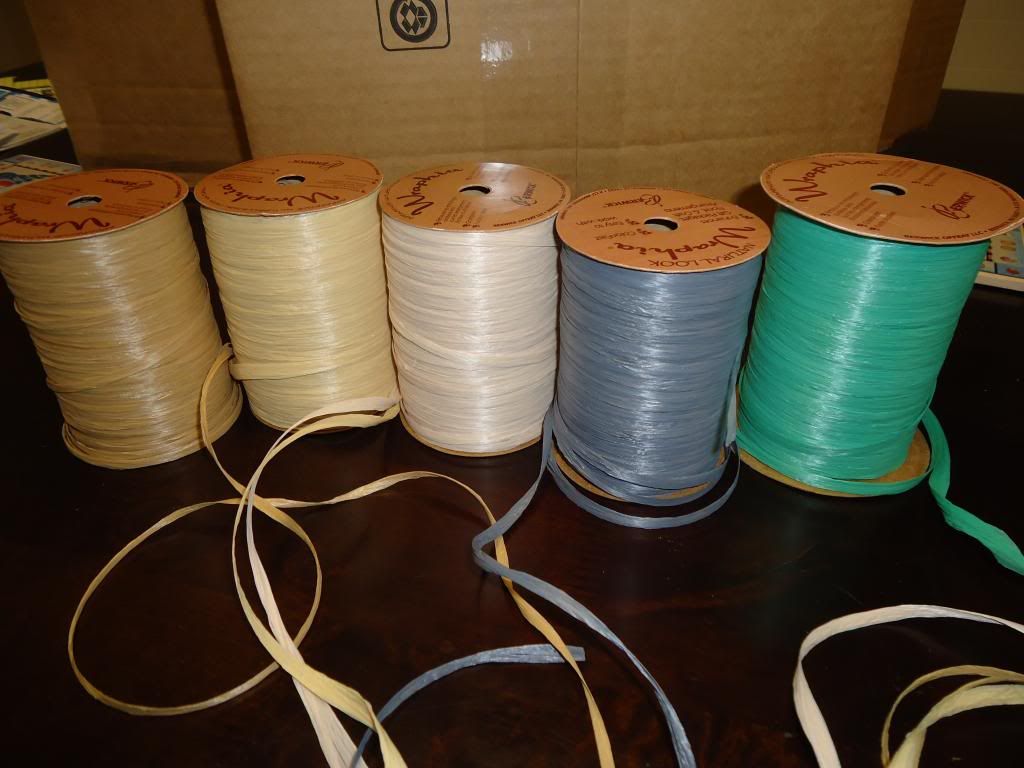 I ordered (from left to right) Kraft, Oatmeal, Ivory, charcoal, and emerald green.
FWIW, this stuff is pretty damn tough too..you can break it with your hands by pulling on it, but you have to pull pretty hard to do so.
I'll post some picks when I make a few bundles later today...
I'll put a bundle next to real raffia for a comparison pic...