D Comeaux was gracious enough to invite da IndaBros. out for an old fashioned SWLA Rice field Teal choot. We had a Big time! The jokes started as soon as we got out the car to meet Comeaux, and Comeaux commented,"It's already started...we are gonna have fun this weekend!"
And that we did! I can't remember the last time I laughed that hard!
I cooked a big pot of Crawfish etouffee friday night since it was raining outside, and we pushed the backstrap on the grill to saturday night thinking the front would roll through and we'd have better weather. So many stories I can't remember them all!
First morning in da blind, it started off slow. the birds did not arrive until after 730am. Woods started us off with a nice shot on a flock that only he had a shot at as they favored the left side of the blind...
I laughed hard when I stepped down into the pit to find this: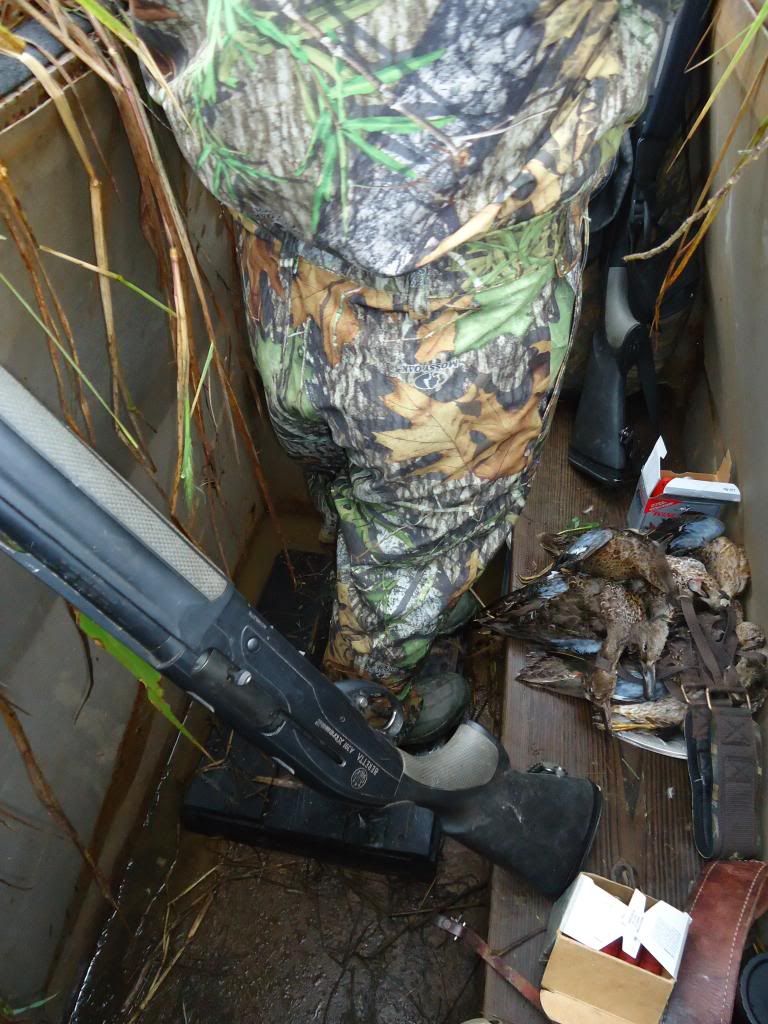 A MIDGET STEP!!!
And Woods had to use it!
As it started getting light, I looked over towards Comeaux's end of da blind and I see a strange looking silhouette. The young guy on side of me (Comeaux's nephew) has on a leafy head net. It Looks round and furry, and I start to chuckle....
He asks me- "OK, what?!!?!" He knew something was comin cause we had been joking with him all the previous night. I say, "Hey! That headnet you are wearing makes you look like the lion from the Wizard of OZ!"