I've received a few PM's regarding how I create my patterns. Here are step-by-step instructions.
I start with a picture of the pattern sheet.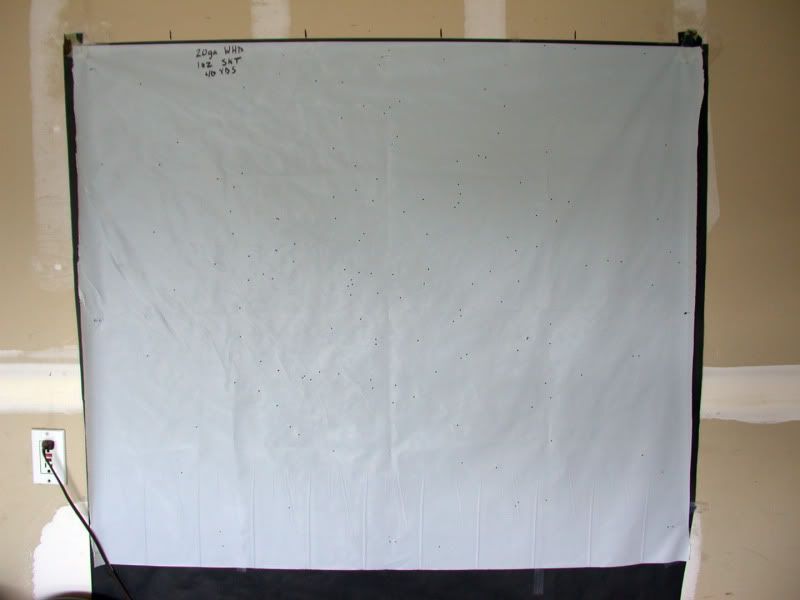 Years ago I set up a black background in my garage with 30" marked off above it to get better images, but now I just use the higher resolution camera on my iPhone to shoot pics right on the pattern board.
Next, in a separate layer, I draw in dots over the pellet hits.
Using the elliptical marquee tool, I draw in a circle, using the hash marks on the wall to ensure it's 30" in dia.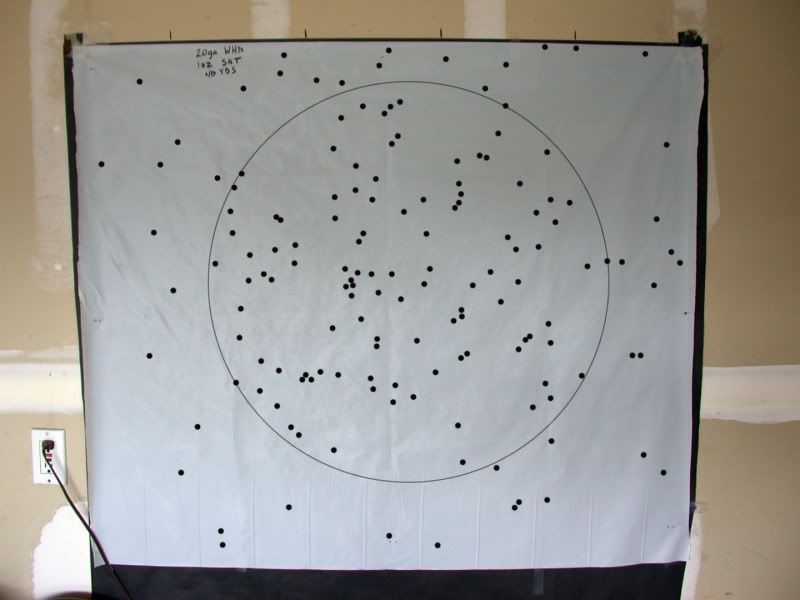 I then drop in a pre-prepared image of a duck, setting the opacity to about 40%.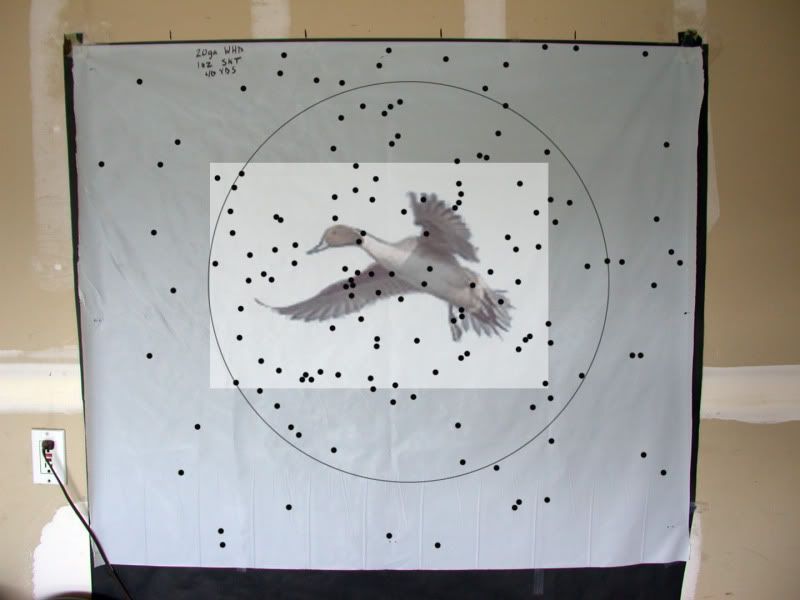 Final steps are to type in the information, delete the original background photo, and set a white background.