I stopped by home depot at lunch today and bought the ingredients for a jerk string.
75' braided rope with winder: $3.58
http://www.homedepot.com/p/Everbilt-5-32-in-x-75-ft-Diamond-Braid-Camouflage-Cord-64042/203200549#.UnAIL_kqh8E
36" Bungee Cord: $2.48
http://www.homedepot.com/p/M-K-35-in-EPDM-Rubber-Tie-Down-8535-24/100199271#.UnAJjfkqh8E
I removed one S hook and tied the rope to it with a bowline knot
http://www.animatedknots.com/bowline/
I measured out 5' of rope and added a loop using an Alpine Butteryfly loop
http://www.animatedknots.com/alpinebutterfly/
I added 3 more loops 5-6' apart.
I plan to use a zip tie or clip the loop to the depth adjuster on my deeks.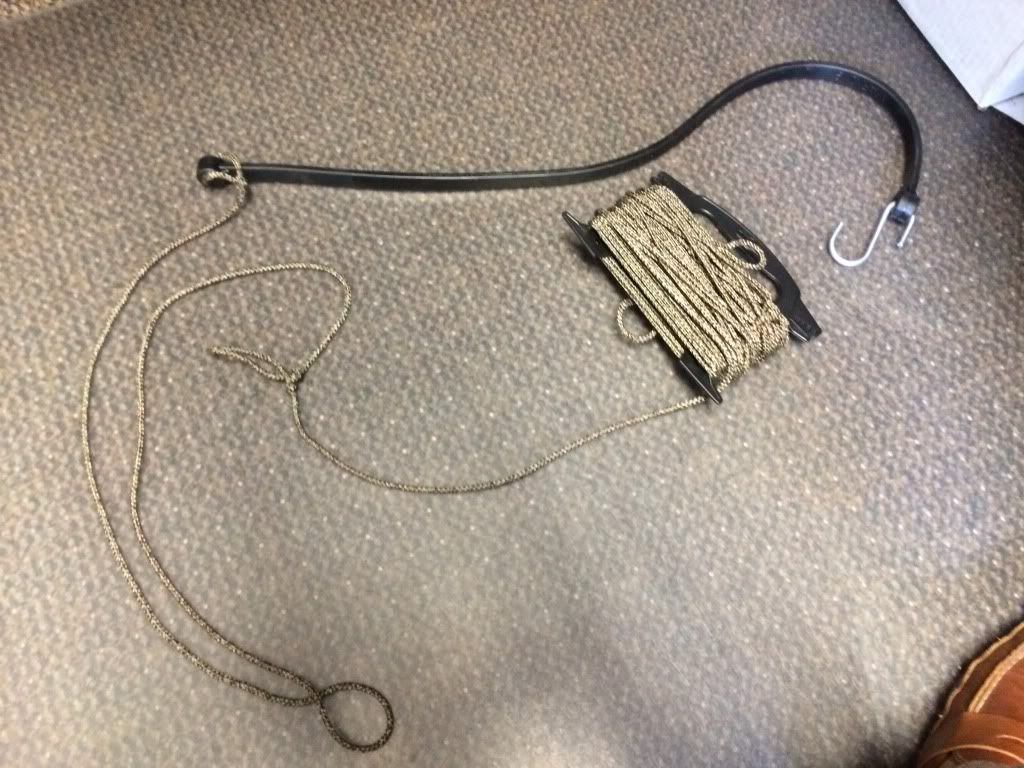 I'm going to crimp the other S hook closing it into a loop. I plan to run an old mojo dove stake through the loop and bury it to the T handle in the mud.
I'm not sure how durable the rope will be but it should last at least through the season.