Always thinking outside the box
We came up with this idea for divers and puddlers in open water with deep holes and edges. Couldn't afford a layout boat, plus wanted to be comfortable, but also low.
Here's the results...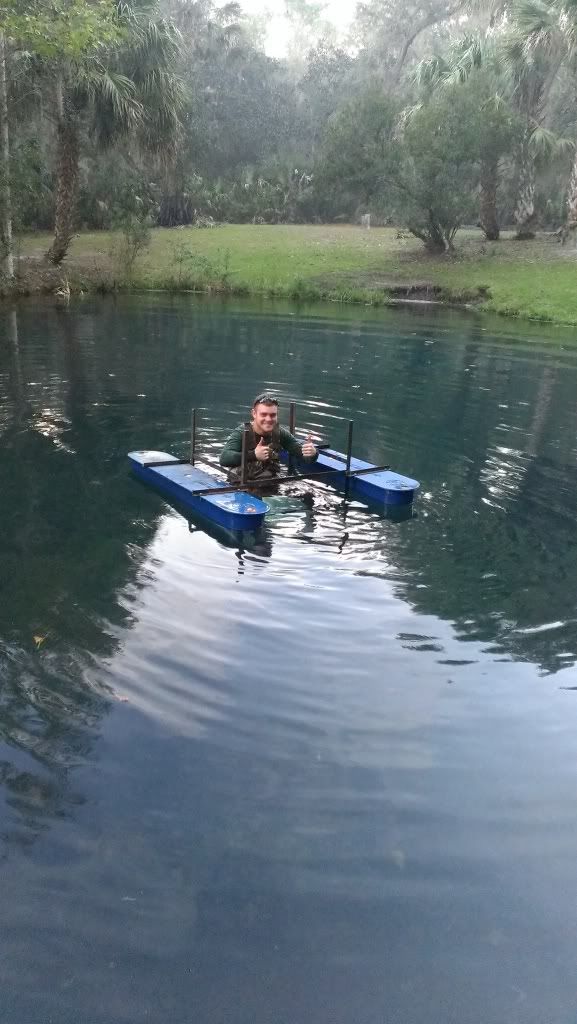 This was our demo run, it is extremely stable and you can stand or walk around on the platform anywhere.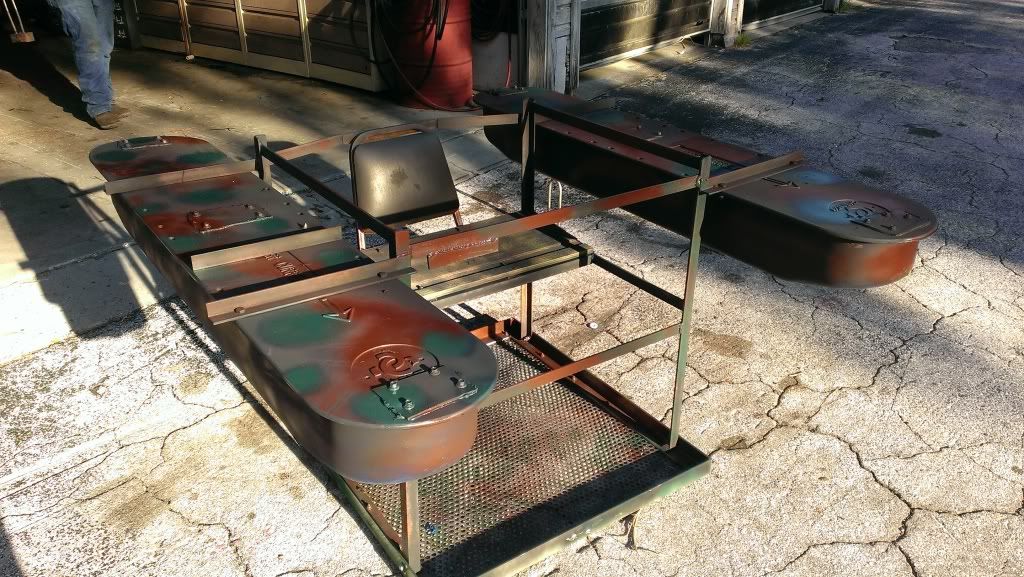 Here is the final product.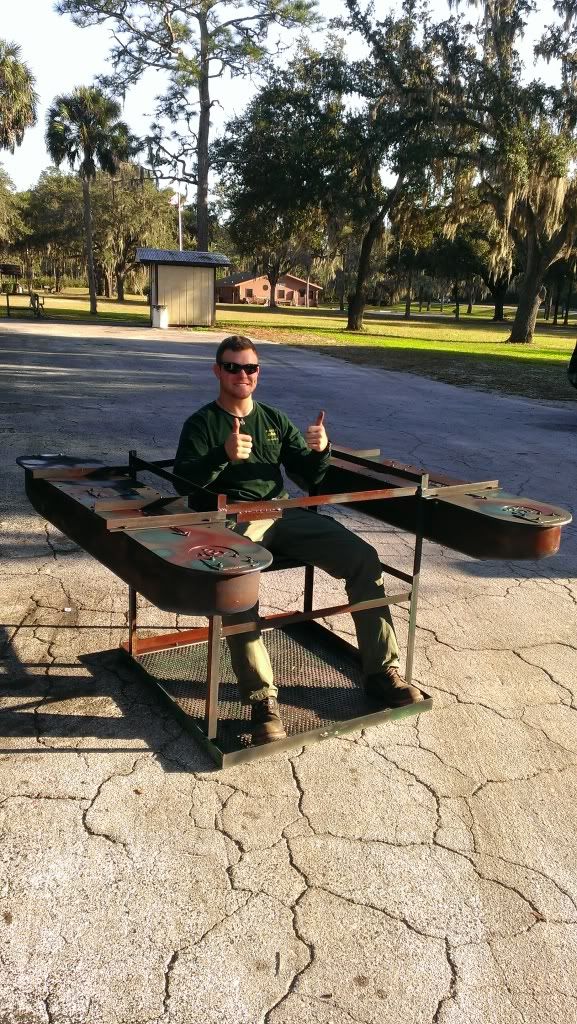 I designed it so you could still operate it as a solo hunt. Either deploy it off a tender boat, drag it out to the shallows of the marsh, it has a trolling motor mount with battery holder on it. Storage for shells, drink holder, gun holder, you can long line blocks off the frame so you always have control on the spread.
So far it's been pretty cool and successful.