Alright boys let see um. Your favorite birds, limits, or pictures from this season.
The goose was my dogs first goose retrieve, 13lbs and at 110yds in the water. And yes this is how we were dressed. Scouting and calling in geese with no dekes.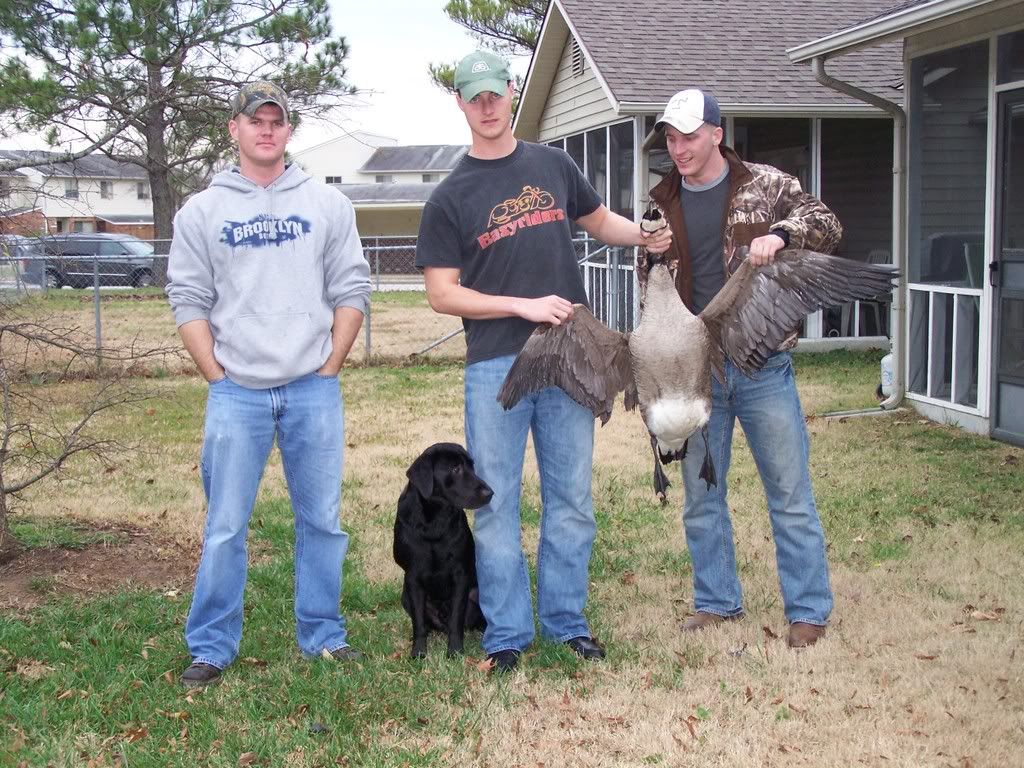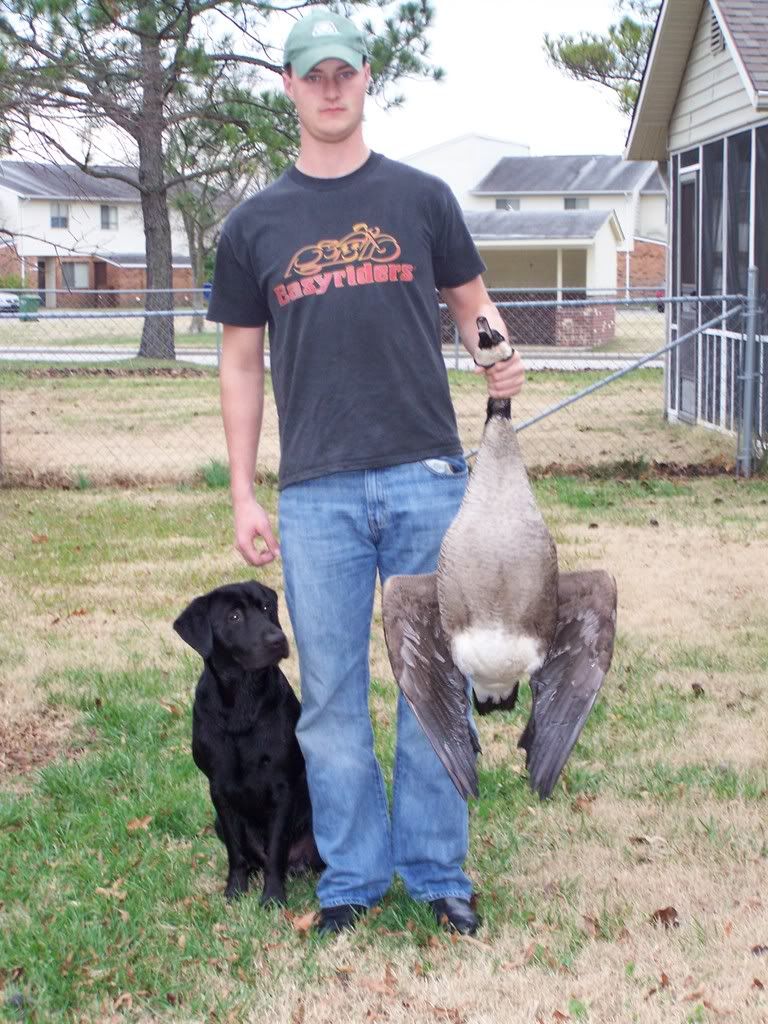 This is my wifes first. Taken yesterday! She has been hunting with me all season I finaly decided to let her shoot first.