Somebody a while back asked me to post up some pics of my decoy carts. Since I just got one back after loaning it to a buddy, (two yrs ago). I thought I would share them. Flame away.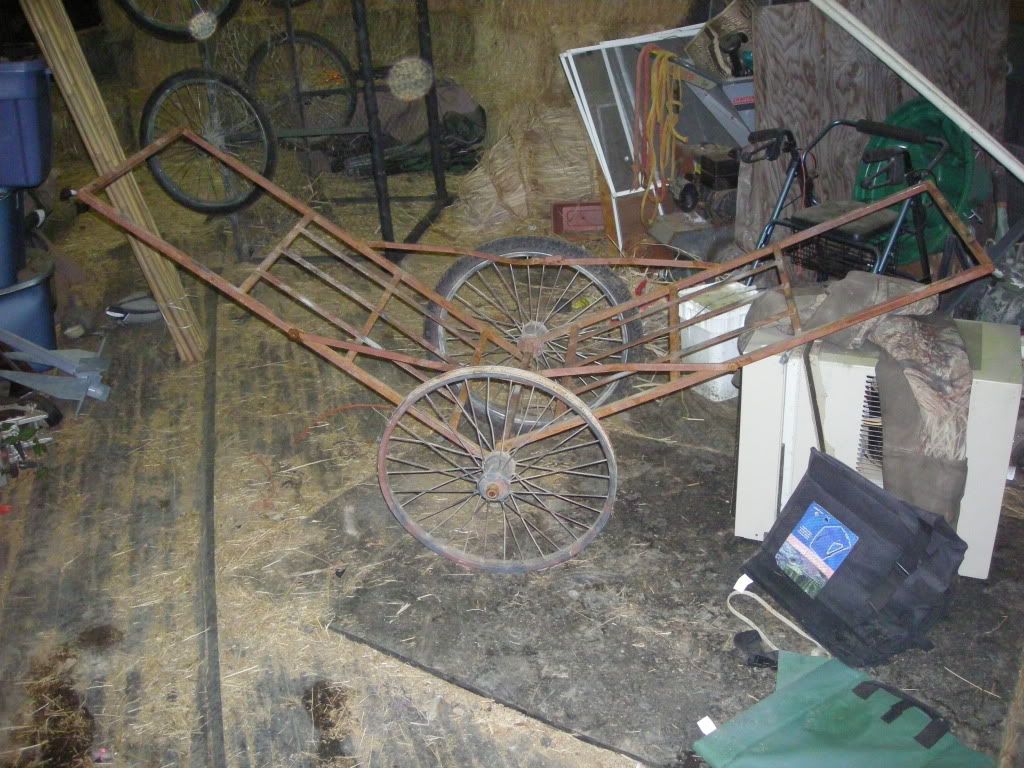 I built this one with my Dad about 8 yrs ago, Two cart tires, 1" square tubing, and some 1/8" flat stock. It will hall 2 large bags of decoys and my blind bag. Folds up for easy storage. I know it looks bad but give a week and it will be up and running again.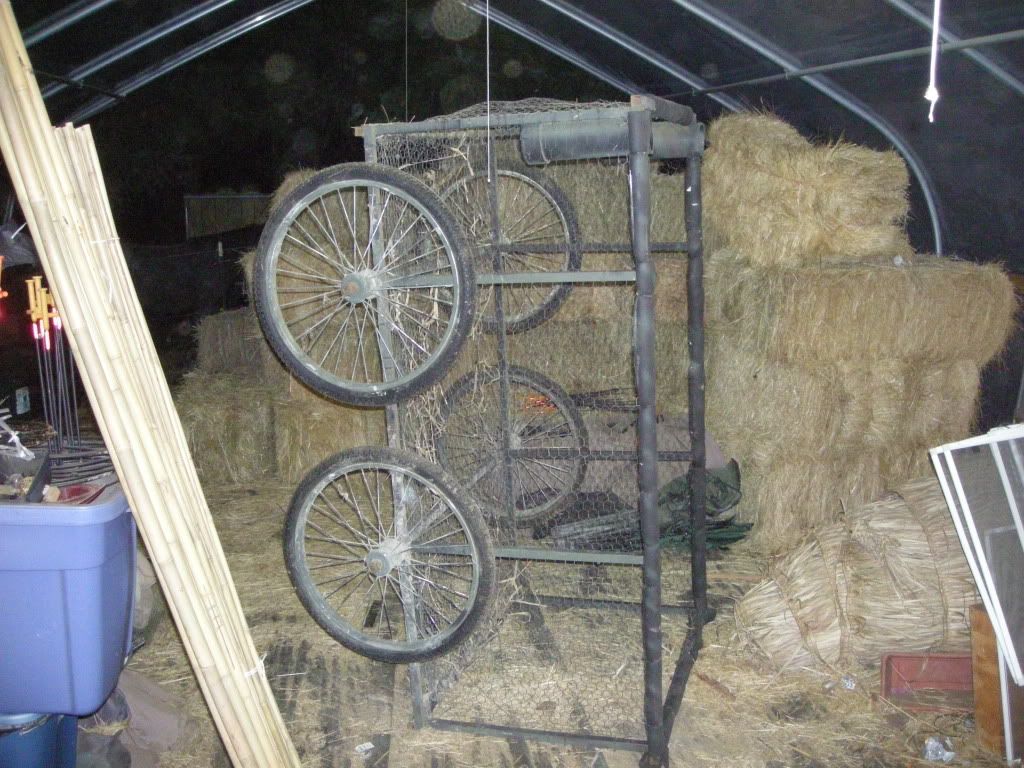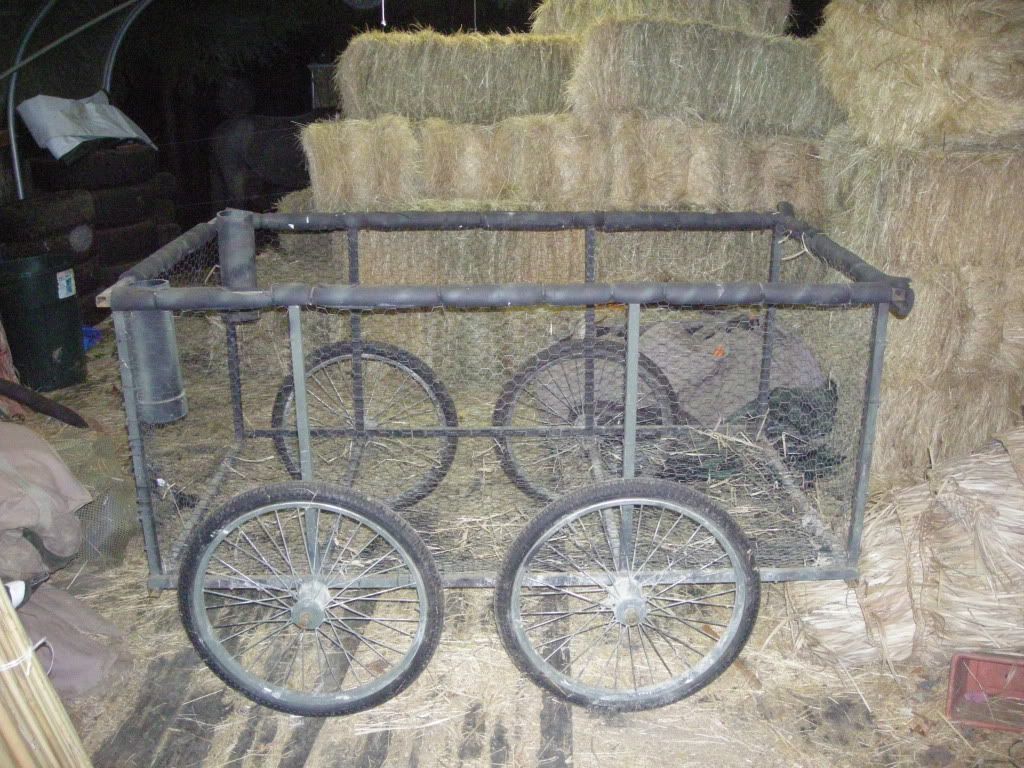 I built this one last year to haul goose full bodies. I can get 40 fullbodies, or 220 duck floaters. I like this cart alot but it can almost be too much crap. Killmaster can attest to how much crap this thing can haul.