Discussion Starter
·
#1
·
I liked Dumpduck's chainsaw pics so I took some pics of a cork decoy I'm making that will hopefully give you some ideas. First I cut out the plan view on a pine 1X8 bottom board. Glued it to cork, used both black cork and natural life jacket cork because that's all I had. Then cut along the outside of the bottom board with a hand saw to transfer the plan view to the cork.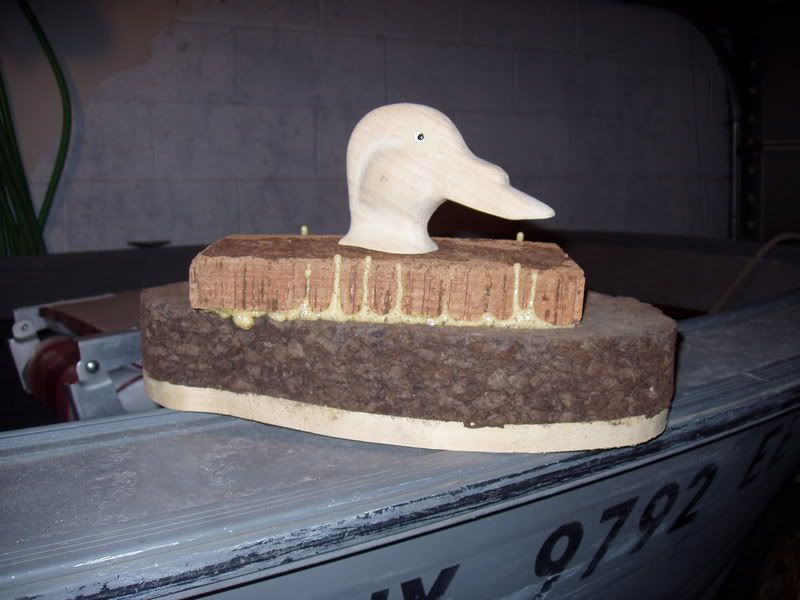 Cut out the profile with a hand saw. Drew the outline of the wings onto the cork.
Cut out the wings with the hand saw.
Cut out the tail with the hand saw.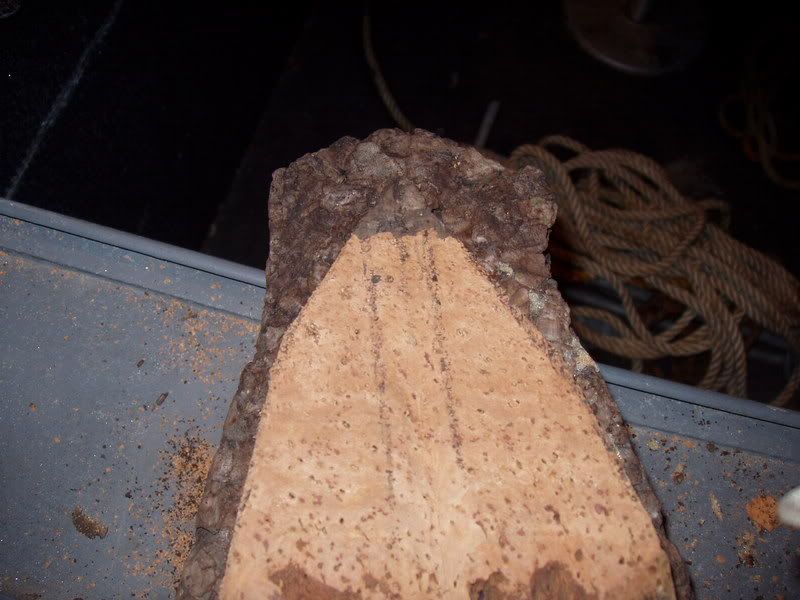 Shaped it some more with rasp, file , and sandpaper. Careful with the rasp on the black cork because it's more likely to crumble, I prefer the file for this. Note: I'll wait to do a lot of the shaping of the breast until after the head's attached.
Traced the base of the neck onto the body. Cut a shallow mortise in the body for the neck to sit in. Drilled a 3/8" hole through the body. Then drilled up through this hole into the head (be careful not to drill through the head). Glued dowell into the head.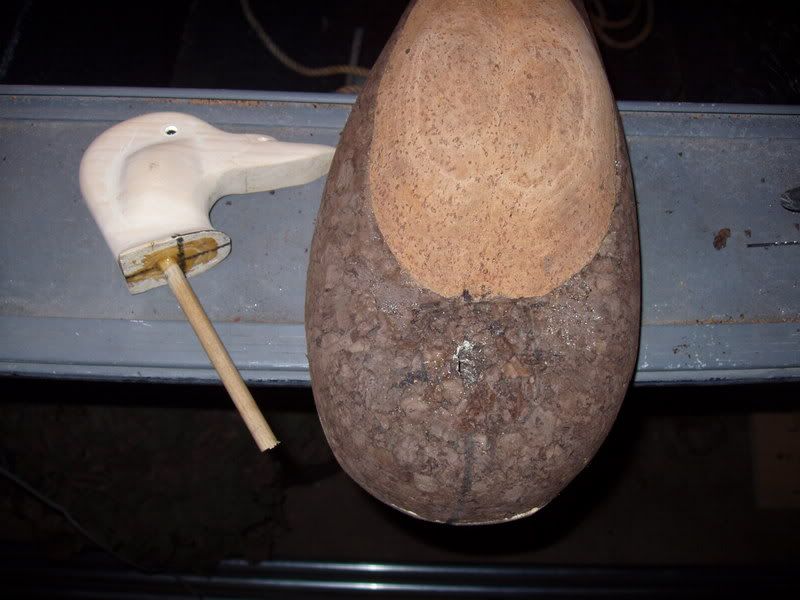 After the glue dried, put more glue in the mortise, in the hole in the body, under the neck, and on dowell. Pushed head down into body and clamped excess dowell under the body into a vise to hold the head tight until the glue dries.
After it dried, cleaned up excess gorilla glue with a scalpel. Note hole in top of back behind the head: In addition to gluing the cork together, I also pegged it with some dowells.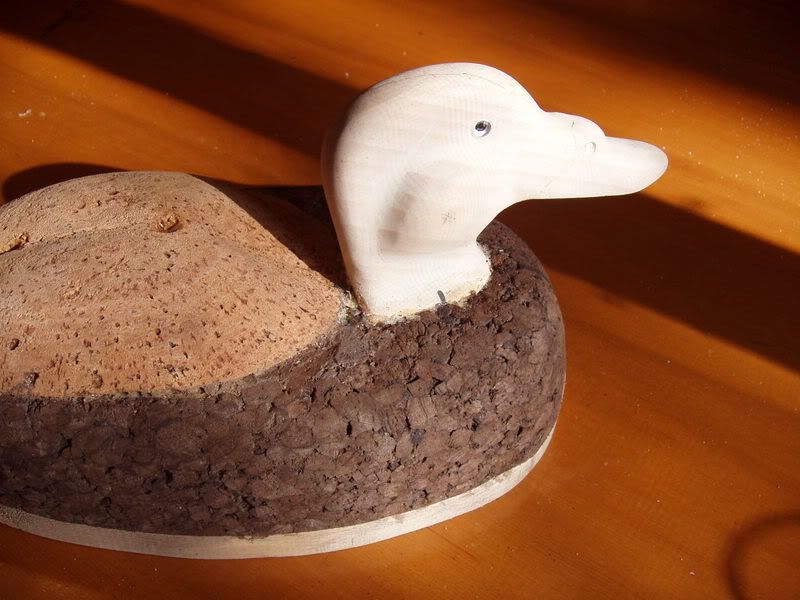 I'll post more pics as I go along.