Discussion Starter
·
#1
·
Guys - the Hybrid boat plans are free.
I'm seeing a lot of posts that ask the same thing - small boat, little cover, what to do? Here is the most cost effective answer:
Send me a PM/IM with your e-mail and I'll send you the plans.
The boats cost between $150 and $200 to build - should be less but fiberglass costs are tied into gas prices.
The boats weigh in the 60-65 pound range.
They are 8 ft long, 44 inches wide, and can be built 12 to 16 inches high/deep.
You'll be hard pressed to beat this boat under 90%-95% of your hunting conditions. If there is any cover at all - even a couple inches of stubble or floating weed mats - the boats will blend in easily. We use burlap and handfuls of grass - or a camo cover to vanish to the birds.
My Uncle's 3-day Jan 2008 hunt results and "his Layout" - scaup, ringers, teal, and pintails - and some snipe - the ringer drake was banded! I'm the goofy looking one with the beard: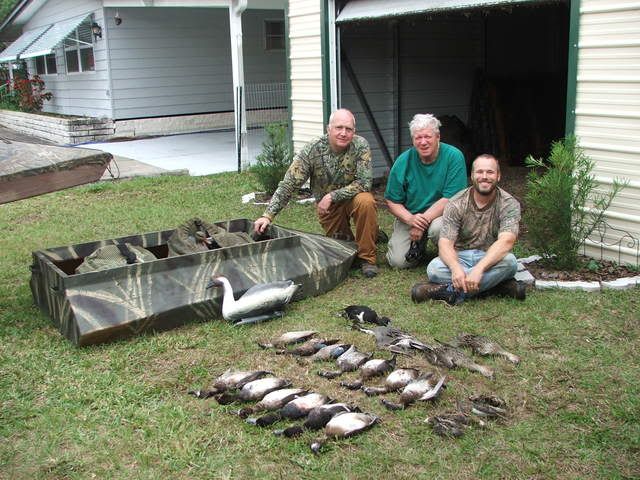 orphanedcowboy said: